Latest News on Robert Kahn
Robert Kahn News
Curtis Symphony Orchestra Presents STRINGS, SYMPHONIES, AND STRAUSS At Verizon Hall On February 20
by A.A. Cristi - Feb 8, 2022
The Curtis Symphony Orchestra makes a dynamic return to the stage for the first time since February 2020 with Strings, Symphonies, and Strauss, led by Peter Oundjian, conductor emeritus of the Toronto Symphony Orchestra, for in-person audiences on Sunday, February 20 at 8 p.m. at Verizon Hall at the Kimmel Center for the Performing Arts.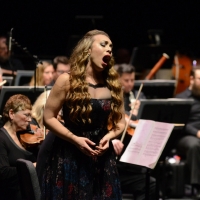 The Academy Of Vocal Arts to Present A CELEBRATION OF OPERA!
by Chloe Rabinowitz - Oct 20, 2021
AVA will present A Celebration of Opera! - an opera concert of exciting opera moments. Since the Academy of Vocal Arts' (AVA) last live opera performance in February 2020, we felt the most appropriate way to kick off our new season would be with a concert of opera favorites!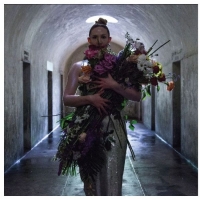 David Hertzberg's Dark Chamber Opera THE ROSE ELF Set for Release on Halloween
by Chloe Rabinowitz - Sep 16, 2020
Just months after the critically acclaimed release of David Hertzberg's 2017 opera THE WAKE WORLD on Tzadik, Swan Studios has announced the debut recording of the young LA-based composer's darkly alluring chamber opera THE ROSE ELF, available worldwide on Halloween 2020. Pre-order THE ROSE ELF  HERE.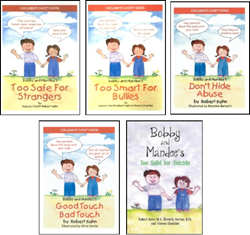 Watch! Listen! Learn! Children's Book Series Keeps Kids Safe
by Robert Diamond - Sep 26, 2018

Chamber Orchestra of Philadelphia Announces 2017-18 Season at the Kimmel Center
by BWW News Desk - Aug 17, 2017
A founding resident company of The Kimmel Center for the Performing Arts, The Chamber Orchestra of Philadelphia (COP) announces its 2017-2018 Season. From September 2017 through May 2018, the Chamber Orchestra will perform six programs as part of its subscription series. All six concert pairs will be performed in the Kimmel Center's intimate Perelman Theater.
Review Roundup: Michael Moore Brings His Act to Broadway in THE TERMS OF MY SURRENDER
by Review Roundups - Aug 10, 2017
Academy Award-winning filmmaker, best-selling author, and political icon Michael Moore makes his Broadway debut in The Terms of My Surrender. The limited 12-week engagement opens tonight at Broadway's Belasco Theatre. 

Review Roundup: Bruce Norris' A PARALLELOGRAM
by Review Roundups - Aug 3, 2017
Let's see what the critics had to say...
Review Roundup: PIPELINE at Lincoln Center Theater
by Review Roundups - Jul 11, 2017
Tasha Lawrence, Morocco Omari, Karen Pittman, Namir Smallwood, Jaime Lincoln Smith, and Heather Velazquez are featured in Lincoln Center Theater's production of Pipeline, a new play by Dominique Morisseau, directed by Lileana Blain-Cruz, which opened just last night, July 10, at the Mitzi E. Newhouse Theater (150 West 65 Street).