Latest News on Robert Evans
Stage Credits
  [Broadway]
Original Broadway Production, 1961
Dancer
  [Broadway]
Original Broadway Production, 1961
Dancing Ensemble
  [Broadway]
Original Broadway Production, 1957
Traveling Salesmen
Residents of River City
  [Broadway]
Original Broadway Production, 1955
Dancer
  [Broadway]
Original Broadway Production, 1954
Dancer
Robert Evans News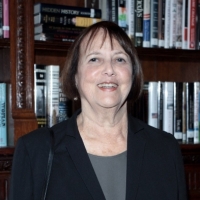 Barbara Warner Howard, Founding Member of New York Theatre Workshop, Passes Away
by Team BWW - Nov 15, 2022
BroadwayWorld is saddened to report that Barbara Leah Warner Howard died on November 9, 2022, peacefully at home while listening to Ella Fitzgerald, surrounded by family and friends.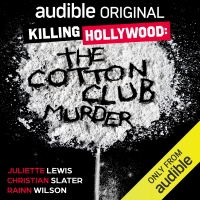 Audible Announces Multi-Project Deal With Treefort Media
by Chloe Rabinowitz - May 5, 2021
Audible Inc., today announced a multi-project, first-look development and production deal with Treefort Media to produce original scripted audio series. Greenlit projects: Killing Hollywood: The Cotton Club Murder featuring Juliette Lewis, Christian Slater and Rainn Wilson; Fishpriest featuring Ethan Hawke; and Moriarty featuring Dominic Monaghan.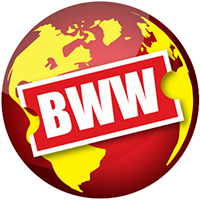 Theatr Clwyd Announces Christmas Productions For 2020
by Stephi Wild - Dec 7, 2020
Tamara Harvey, Artistic Director of Theatr Clwyd today announces the company's reimagined Christmas season.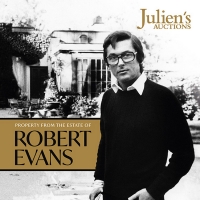 Julien's Auctions Announces Property From the Estate of Robert Evans
by Sarah Jae Leiber - Oct 15, 2020
A spectacular auction of nearly 600 items from the dazzling life and singular career of the legendary American film producer and studio executive, Robert Evans.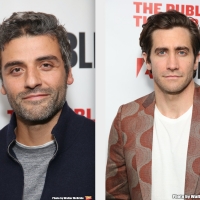 Oscar Isaac & Jake Gyllenhaal Join THE GODFATHER Making-Of Film
by Sarah Jae Leiber - Sep 30, 2020
Oscar Isaac and Jake Gyllenhaal will take on the roles of Francis Ford Coppola and Robert Evans in 'Francis and The Godfather,' an upcoming film detailing the fight to make 'The Godfather' into a motion picture.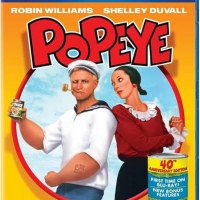 POPEYE Celebrates 40th Anniversary With Blu-ray Debut Dec. 1
by Sarah Jae Leiber - Sep 17, 2020
The beloved anvil-armed sailor of the seven seas comes magically to life in POPEYE, arriving on Blu-ray for the first time ever December 1, 2020.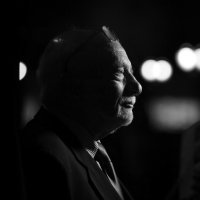 Photo Flashback: BroadwayWorld Remembers Those We've Lost in 2019
by Walter McBride - Jan 2, 2020
2019 has come and gone, and we are reflecting on those we have lost in the Broadway and theatre communities throughout the year.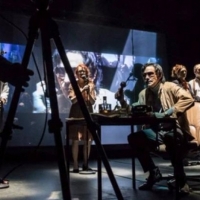 Rialto Chatter: Robert Evans Bio-Play THE KID STAYS IN THE PICTURE May Still Come to Broadway
by Stephi Wild - Nov 6, 2019
Rumors have been circulating about a Broadway transfer of The Kid Stays in the Picture since its West End run two years ago. Deadline is reporting that this very much may still be a possibility.

Scoop: Coming Up On CNBC's DEAL OR NO DEAL - Today, December 26, 2018
by BWW News Desk - Dec 26, 2018
Scoop: Coming Up On CNBC's DEAL OR NO DEAL - Today, December 26, 2018
BWW Review: THE KID STAYS IN THE PICTURE, Royal Court
by Marianka Swain - Mar 24, 2017
While An American in Paris captures the dreamy glamour of old Hollywood, Simon McBurney rivetingly evokes its seedy, cynical underbelly, from backroom deals to drug busts and mobsters. Yet it is, in its own way, just as dazzling - a paean to Tinseltown myth-making as well as a blackly comic deconstruction.
Robert Evans Frequently Asked Questions
How many Broadway shows has Robert Evans been in?
Robert Evans has appeared on Broadway in 5 shows.
How many West End shows has Robert Evans been in?
Robert Evans has not appeared in the West End