Latest News on Paul Groothius
Stage Credits
Productions
[West End, 2021]
Sound Designer
[West End, 2019] [Replacement]
Sound Designer[Replacement]
[West End, 2016] [Replacement]
Sound Designer[Replacement]
[West End, 2010]
Sound Designer
[West End, 2008]
Sound Designer
[Broadway, 2002]
Sound Designer
[West End, 2001]
Sound Designer
[West End, 1994]
Sound Designer
[West End, 1990]
Sound Designer
Paul Groothius News
Cast Announced For Matthew Bourne's THE CAR MAN At The Royal Albert Hall
by Stephi Wild - Apr 6, 2022
New Adventures and the Royal Albert Hall have announced casting for Matthew Bourne's "THE CAR MAN" reimagined in a spectacular new staging for the Royal Albert Hall's 150th Anniversary.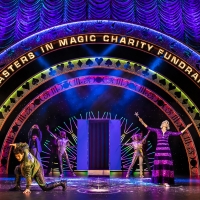 MAGIC GOES WRONG Comes to Canterbury in April
by Stephi Wild - Mar 24, 2022
Olivier award-winning comedy favourites Mischief will be bringing their West End hit Magic Goes Wrong to Canterbury next month (April).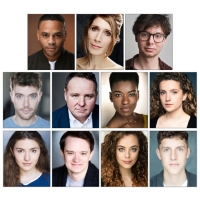 Mischief Announce Full Casting For MAGIC GOES WRONG UK Tour
by Stephi Wild - Jun 9, 2021
Magic Goes Wrong will open on tour at Curve, Leicester on 16 July, before visiting Salford, Eastbourne, Cambridge, Newcastle, Leeds, Liverpool, Milton Keynes, Southampton, Woking and Bath with further dates to be announced. 
BWW Review: STONES IN HIS POCKETS, Theatre Royal Brighton
by Fiona Scott - Jul 30, 2019
There's always a buzz of excitement when a film crew come to your home town but is it always a positive impact on the community? Marie Jones' multi-award winning comedy, Stones in His Pockets, is currently touring the UK and is making its stop in Brighton's Theatre Royal this week.

BWW Review: CINDERELLA Enchants at the Kennedy Center
by Benjamin Tomchik - Jan 19, 2019
In an era where everything seemingly gets remade, and usually not for the better, the idea of seeing a Cinderella set during wartime may give you pause - don't let it!
Follow the Yellow Brick Road to Birmingham Rep for THE WIZARD OF OZ
by Julie Musbach - Oct 31, 2018
Follow the yellow brick road for the ultimate family adventure at Birmingham Repertory Theatre this Christmas as Dorothy, Scarecrow, Tin Man and Lion go in search of the wonderful Wizard of Oz. This new staging of the legendary musical opens at Birmingham Repertory Theatre on Saturday 24 November and runs until Sunday 13 January.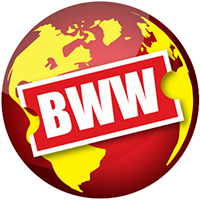 Full Cast Announced For THE WIZARD OF OZ At Birmingham Repertory Theatre
by Stephi Wild - Sep 13, 2018
Birmingham Repertory Theatre has today announced the full cast for their festive musical production of The Wizard of Oz. Clicking their heels and skipping down the yellow brick road will be a company of 16 actors, directed and choreographed by Liam Steel.

Review Roundup: RED SHOES at New York City Center
by Alan Henry - Oct 30, 2017
Matthew Bourne's production of RED SHOES runs through November 5 at the New York City Center.
Marcelo Gomes Leads UK's THE CARMAN, Beginning Tonight at Sadler's Wells
by BWW News Desk - Jul 14, 2015
New Adventures are delighted to announce that international ballet superstar, Marcelo Gomes will guest star as 'Luca', the title role in the internationally acclaimed and multi-award winning dance thriller 'THE CAR MAN' during the four week summer season at Sadler's Wells from tonight 14 July to 9 August 2015.