Latest News on Pat Cooper
Pat Cooper News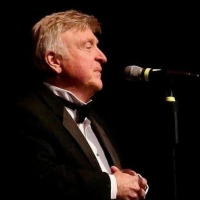 60 Piece Orchestra Celebrates Italian American Music and Tribute To Veterans This Month
by Stephi Wild - May 5, 2022
Concerto di Primavera features Italian-American music with Ervin Dede, violin soloist, Soprano Holly Flack, and Tenor Arthur Lai and guest performers Al Lambert and Tatiana Santos Mroczek accompanied by the Richmond County Orchestra's 60-piece orchestra directed by Maestro Alan Aurelia. Both Flack and Lai have performed together at Lincoln Center.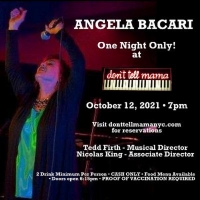 BWW Review: Angela Bacari Brings Some Real Razzle-Dazzle to ONE NIGHT ONLY! at Don't Tell Mama
by Ricky Pope - Oct 13, 2021
Angela Bacari is 78 years young. But nothing in either her appearance of performance belies that fact. The woman has pipes and she knows how to use them. She is a jazz stylist who can rank with some of the greats. She can belt to the rafters but is also capable of very tender passages. She has an amazingly supple technique, which explains why she is so in demand as a vocal coach to the stars, counting Liza Minelli, Marisa Berenson, Deana Martin, and Billy Gilman among her protegés. She has appeared on The Merv Griffin Show, and The Dinah Shore Show as well as opening for Rodney Dangerfield, Phyllis Diller, Bill Cosby, and Pat Cooper. But last night, she was the headliner and the crowd went wild for her. It was been nearly 40 years since Ms. Bacari has made an appearance on the NY stage and it is highly overdue.
ANGELA BACARI Returns To New York and Don't Tell Mama For ONE NIGHT ONLY! October 12th
by Stephen Mosher - Oct 5, 2021
Angela Bacari will play a one-night-only show at the legendary Don't Tell Mama on October 12th, where she will prove that those who teach, CAN.
Gilbert Gottfried to Take Part in Ripple Effect Artists' Fundraiser
by Chloe Rabinowitz - Jul 8, 2021
Ripple Effect Artists - a premier NY arts & philanthropy organization - is hosting a FUNDRAISER raising awareness for MENTAL HEALTH & WELLNESS featuring GILBERT GOTTFRIED ON Saturday, July 17 @ 7:30 P.M.
PIANO BAR LIVE! Celebrates The Boston Cabaret Scene
by A.A. Cristi - Jan 29, 2021
Featuring new performers with every show, the weekly, award-winning Piano Bar Live! (PBL!) streams this Tuesday, February 2 at 7:15 pm ET, with host Scott Barbarino as he celebrates Boston's cabaret scene. Co-hosting are Carol O'Shaughnessy and Niki Luparelli, with guests Tom LaMark, Poise'N Envy, Cara Brindisi, Diane Ellis, Leslie Anderson, Jim Rice, and David Whitman & Gordon Michaels with Michael Larson, plus Mystery Guests and MORE!
Piano Bar Live! Continues July 7th Celebrating Boston's Cabaret Scene
by Stephi Wild - Jul 5, 2020
Piano Bar Live! continues Tuesday, July 7th at 7:15 pm ET with a very special show celebrating Boston's vibrant Cabaret scene and the reopening of the iconic Club Cafe. The event, titled, A Virtual Showcase of The Napoleon Room at Club Cafe, will be hosted by Carol O'Shaughnessy and PBL!'s producer, Scott Barbarino, with pianists Tom LaMark, Brian Patton and Jim Rice.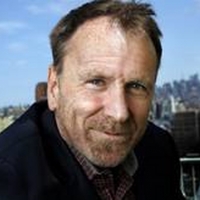 Colin Quinn Comes To London in December
by Stephi Wild - Dec 2, 2019
Finally! American stand-up comedian, writer and actor Colin Quinn is about to grace the UK for the first time ever with his comedy presence at the Leicester Square Theatre on 28th December 2019.
Clint Holmes Kicks Off The Rrazz Room Headliner Series At Mizner Park Cultural
by A.A. Cristi - Nov 5, 2019
 This 2019/2020 season, the talent performing at The RRazz Room at Mizner Park Cultural Center is a diverse mix of world class artists. There is truly something for all tastes at the intimate and comfortable venue, where audiences have the opportunity to enjoy their favorite artists up close and personal.  There is nothing quite like the connection between the performers and their audience in an intimate setting like that of The RRazz Room at Mizner Park Cultural Center.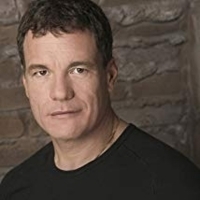 Actor and Celebrity DJ Goumba Johnny Joins Forces with G&G Talent Management, Inc.
by Tori Hartshorn - Jul 1, 2019
It was announced today that Actor, Author, Comedian and Celebrity DJ "Goumba Johnny' Sialiano has signed on with G&G Talent Management, INC as management of record.

KISSY COUSINS MONSTER BABIES To Close Manhattan Repertory Theatre's Stories Inaugural Film Festival
by A.A. Cristi - May 14, 2019
A kitschy yet cerebral, retro mash-up film titled The History of Everything Circa 1993 to the Present: Formerly Known as Kissy Cousins, Monster Babies and Morphing Elvis, directed by Emmy Award-winning filmmaker Wayne J. Keeley and co-produced by his wife, Emmy-nominated Stephanie C. Lyons-Keeley, (along with Emmy Award-winning business partner and friend Craig Dobson) will screen at Manhattan Repertory Theatre's STORIES Film Festival which takes place May 15 - 19, 2019, just a block from Times Square.
Pat Cooper Videos