Latest News on Pamela Dunlap
Stage Credits
  [Off-Broadway]
Signature Theatre Off-Broadway Premiere, 2015
Agnes Munger
  [Broadway]
1993
Geneva (Understudy)
  [Broadway]
1987
Marjorie Baverstock
  [Broadway]
1966
Performer
Stage
Performances
  [Off-Broadway]
Signature Theatre Off-Broadway Premiere, 2015
Agnes Munger
  [Broadway]
1993
Geneva (Understudy)
  [Broadway]
1987
Marjorie Baverstock
  [Broadway]
1966
Performer
Pamela Dunlap News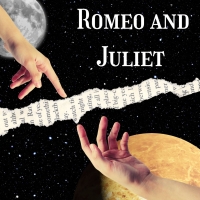 Royal Family Productions to Present A Re-imagining of ROMEO AND JULIET
by Chloe Rabinowitz - Jun 13, 2022
Royal Family Productions will present the inaugural production in a new Young BIPOC Directors series, Romeo and Juliet. This new adaptation of the classic Shakespeare play by Lindsay Price is directed by Lily Ventura.
COVID STILL SUX: The Musical Part 2 to be Presented at the Franco Center
by Chloe Rabinowitz - Jun 8, 2022
Following the sold-out success of COVID SUX: The Musical at Cumston Hall, Chris Henry, and Mark Falconer have written a new sequel to their previous original musical comedy about the pandemic featuring parodies of hit Broadway songs from shows like Hamilton, Les Miserables, Tick Tick Boom, West Side Story, Chicago, and Annie.
The Acting Company Announces Reading of SAM'S COMING By Kia Corthron
by Chloe Rabinowitz - Apr 6, 2022
The Acting Company has announced the return of The Louanna O. Carlin & John MacDonald Reading Series with Kia Corthron's Sam's Coming, which will receive a public reading on Monday, April 18 at 7:30 PM at The Mainstage Theater (416 West 42nd Street).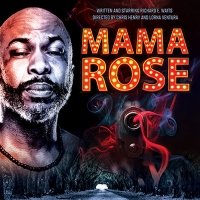 Royal Family Productions to Present MAMA ROSE
by Chloe Rabinowitz - Dec 1, 2021
Royal Family Productions will present a workshop production of MAMA ROSE. This piece is written and stars Richard E. Waits (A Turtle on a Fence Post, RFP: Worth St.), with direction by Royal Family Creative Director Lorna Ventura and Royal Family Artistic Director Chris Henry. 
FIRESIDE Comes to Cumston Hall Next Month
by Stephi Wild - Sep 15, 2021
These spooky classics are given new life as chilling theatrical stories. Though told with some humor, this production might be too intense and scary for very young audiences.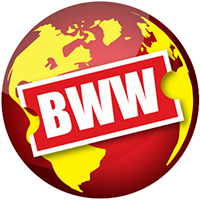 ANNE OF GREEN GABLES Will Return To The Maine Stage - Community Little Theatre This Month
by Stephi Wild - Jun 2, 2021
NYC's Royal Family Productions is bringing back Chris Henry's popular adaptation of the novel Anne of Green Gables by Lucy Maud Montgomery for one day only. Anne of Green Gables: Part I was a sold-out hit when performed at South Road Farm last September, and this remount pairs it for the first time with Anne of Green Gables: Part II.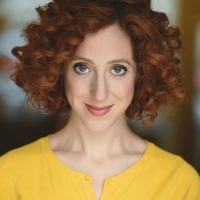 Westport Country Playhouse Presents Reading of MIRACLE ON SOUTH DIVISION STREET
by A.A. Cristi - Jan 30, 2020
Westport Country Playhouse will present a Script in Hand playreading of a?oeMiracle on South Division Street,a?? a comedy about family, faith, and adjusting to life's surprises, by Tom Dudzick, on Monday, February 24, at 7 p.m.  Co-curators and co-directors of the Script in Hand Series are Anne Keefe, Playhouse associate artist, and Mark Shanahan, director, actor, and playwright. 
Photo Flash: First Look at Arena Stage's ROE
by Molly Tracy - Jan 25, 2017
The lawyer: a young, brilliant, courageous woman arguing Roe v. Wade before the Supreme Court. The plaintiff: a complex, single woman seeking to end an unwanted pregnancy. Roe illuminates the difficult choices women make and the passion each side has for its cause.
Pamela Dunlap Frequently Asked Questions
How many Broadway shows has Pamela Dunlap been in?
Pamela Dunlap has appeared on Broadway in 3 shows.
How many West End shows has Pamela Dunlap been in?
Pamela Dunlap has not appeared in the West End