Latest News on Olivia Harris
Olivia Harris News
Joe's Pub Announces Lineup for The 2023 Joe's Pub Gala
by Stephi Wild - Feb 16, 2023
Joe's Pub has announced the full lineup for the 2023 Joe's Pub Gala on Monday, March 6 with a 6:00 pm cocktail reception in The Library restaurant followed by a 7:00 pm dinner and performances at the venue. Tickets are available now. Guest list is not available.  
The Public Theater Announces 2022-2023 Season Featuring Five World Premieres & More
by Chloe Rabinowitz - Jun 14, 2022
The Public Theater announced the schedule today for The Public's 2022-23 Season at the Public Theater. Learn all about the shows, schedule and how to get tickets.
Lindsey Gort, Tracie Thoms, Janel Parrish, Zane Carney Star In TARANTINO LIVE: FOX FORCE FIVE & THE TYRANNY OF EVIL MEN
by A.A. Cristi - Jul 27, 2021
Once upon a time in Hollywood, a couple of friends decided to stage a concert with a few unbelievably talented vocalists singing songs from Quentin Tarantino's roster of movie soundtracks and an actress from Death Proof reciting a few of her movie lines.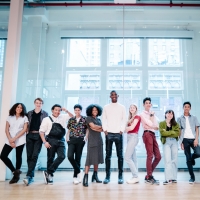 FUTURE MUSIC PROJECT Brings Teen Musicians From New York City Together At Carnegie Hall
by A.A. Cristi - Nov 6, 2019
Throughout the season, New York City teens come together each week to write, produce, and perform original music across genres with their peers and learn from leading artists through Future Music Project, a vibrant creative community based out of Carnegie Hall's Resnick Education Wing. Future Music Project includes weekly afterschool workshops on songwriting and digital music production and a sampler pack exploring basic musicianship, recording, and songwriting. The faculty is comprised of leading professional musicians, producers, technicians, and DJs who are active in New York's vibrant music scenes. Weekly workshops are free, and lunch and a roundtrip MetroCard are provided at every workshop. Future Music Project also takes place offsite for young people in the justice system.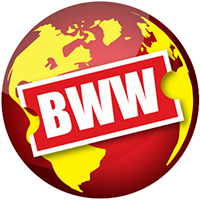 Corkscrew Theater Festival Presents Reading Series Featuring Four New Musical And Plays
by Julie Musbach - Jul 2, 2019
Corkscrew Theater Festival continues its commitment to developing new work through the Corkscrew Reading Series, part of its third annual festival, which runs July 10-August 3 at the Paradise Factory (64 East 4th Street, Manhattan).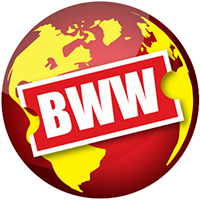 Corkscrew Theater Festival Announces Casting & Ticket Sales For Expanded Third Season
by A.A. Cristi - Jun 3, 2019
Corkscrew Theater Festival is pleased to announce the mainstage casts for its third annual festival, which runs July 10-August 3 at the Paradise Factory (64 East 4th Street, Manhattan). The festival features four world premieres, four workshop productions, and four readings performed in repertory over four weeks, with 80 performances in all. As in past years, special attention has been given to theater makers who are developing work through tight-knit collaborations. Tickets are now on sale.
Photo Coverage: Evan Rachel Wood, Reeve Carney, Ty Taylor, Carrie Manolakos And More In FOR THE RECORD: TARANTINO At The Wallis Annenberg
by Lily Lim - Jul 26, 2018
2019 marks the 25th anniversary of Quentin Tarantino's masterpiece, Pulp Fiction. To celebrate, Hollywood's raucous concert troupe, 'For The Record,' is taking their show on the road. Just in time for their eight-year anniversary, For The Record returned to The Sorting Room at Wallis Annenberg Center for the Performing Arts to reinvent the hit that started it all. For The Record: Tarantino.
Main Street presents SONGS OF PROTEST: REFRAMING THE CONVERSATION ABOUT RACE IN AMERICA
by A.A. Cristi - Jan 29, 2018
How do we talk about race in America? How do the protest songs of our times reflect the evolution of this conversation?

Photo Coverage: LOVE ACTUALLY IN CONCERT At The Wallis Annenberg
by Lily Lim - Dec 20, 2017
This holiday season, the team behind Los Angeles' beloved 'For The Record series returned to The Wallis with a sold-out concert celebration of the soundtrack to one of the most entertaining holiday movies of all time, Love Actually.
Steve Kazee and More to Star in LOVE ACTUALLY in Concert This Weekend in L.A.
by BWW News Desk - Dec 15, 2017
LOVE ACTUALLY IN CONCERT, directed by Anderson Davis with musical supervision by Jesse Vargas and produced by Shane School & Siobhan O'Neill, is coming to the Sorting Room at The Wallis this weekend, December 16-18, 2017.
Olivia Harris Videos
STAGE TUBE: GLEE's Lindsay H. Pearce Sings 'Everybody's Free' at Rockwell Table & Stage
by Stage Tube - Oct 18, 2013
Lindsay Pearce is best known for being one of the runners-up on The Glee Project, which gave her a recurring role on the Fox TV show GLEE. In the third season premiere of Glee, Pearce was introduced as Harmony, an ambitious and talented singer who awes characters Kurt and Rachel when they watch her and her group sing a mash-up of 'Anything Goes' from the musical Anything Goes and 'Anything You Can Do' from the musical Annie Get Your Gun. Click below to watch her sing 'Everybody's Free' at Rockwell Table & Stage in LA!
STAGE TUBE: New Clip of THE PLAYROOM Released
by Harmony Wheeler - Apr 13, 2012
THE PLAYROOM will make its world premiere at the Tribeca FIlm Festival on Saturday, April 21 at 8:30 pm. Check out the recently released clip from the film below!