Stage Credits
Carmen - English National Opera
  [West End]
2023
Escamillo [Replacement]
Orfeus: A House Music Opera
  [West End]
World Premiere, 2020
Orfeus
Writing
Words, Music and Libretto
Nmon Ford News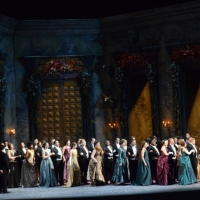 Cincinnati Opera Announces Updated 2023 Summer Festival Schedule and Casting
by Blair Ingenthron - Feb 18, 2023
Cincinnati Opera announces updated schedule and cast information for the company's 2023 Summer Festival, taking place June 11–July 29, 2023.
Review: CARMEN, London Coliseum
by Alexander Cohen - Feb 2, 2023
The production's grim emphasis on male violence towards women gives it an eerie resonance.
The ENO's Acclaimed Production of CARMEN Returns to the London Coliseum Next Month
by Stephi Wild - Jan 4, 2023
The English National Opera's (ENO) spring season opens this February with the return of Calixto Bieito's fiery Carmen to the London Coliseum. Its third revival since it was first staged in 2012, this is one of the most popular operas ever written, featuring Bizet's instantly recognisable searing score.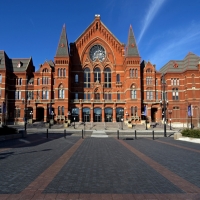 Cincinnati Opera Announces 2023 Summer Festival
by Blair Ingenthron - Nov 20, 2022
Evans Mirageas, The Harry T. Wilks Artistic Director of Cincinnati Opera, has announced details for the company's 2023 Summer Festival. The season takes place June–July 2023 and features four productions: a romantic thriller, a touching and timely premiere, an effervescent comedy, and an innovative new vision of an operatic classic.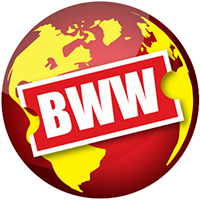 Opera Colorado 2020-21 Season Postponed and New Programming Initiative Announced
by A.A. Cristi - Oct 22, 2020
In light of restrictions surrounding the COVID-19 pandemic, Opera  Colorado will postpone its 2020-21 Season, previously programmed as Cavalleria Rusticana in February,  Carmen in May, and The Shining in June.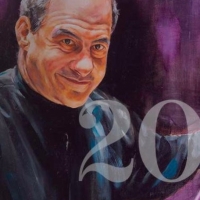 Atlanta Symphony Orchestra Announces 2020-21 Lineup
by Stephi Wild - Apr 8, 2020
The Atlanta Symphony Orchestra has announced its 2020-21 lineup!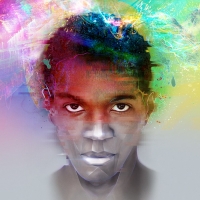 Cast & Creative Team Announced For World Premiere Of ORFEUS: A House Music Opera at the Young Vic
by Stephi Wild - Feb 13, 2020
MasterVoices to Perform New York Premiere of Jeremy Schonfeld's Rock-Opera IRON & COAL
by Chloe Rabinowitz - Dec 9, 2019
MasterVoices, led by Artistic Director Ted Sperling, continues its 2019-20 season on January 10 and 11 at the Gerald W. Lynch Theater at John Jay College of Criminal Justice with the New York premiere of Iron & Coal, Jeremy Schonfeld's multimedia rock-opera about his family's experience in the Holocaust and its aftermath. Along with MasterVoices, joining Schonfeld onstage will be distinguished theater artist Rinde Eckert, tenor Daniel Rowan, the Brooklyn Youth Chorus, and the New York-based contemporary music ensemble, Contemporaneous.
Conductor Gemma New to Make Four Orchestral Debuts in 30 Days this Summer
by Rebecca Russo - Jun 25, 2019
The fast-rising New Zealand-born conductor Gemma New will be making her debut with four different U.S. orchestras this Summer, beginning with the Indianapolis Symphony Orchestra June 27, where she will be conducting Tchaikovsky's Symphony No. 5 and Polonaise from 'Eugene Onegin', as well as Mozart's Violin Concerto No. 3.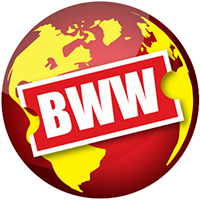 Cincinnati Opera Announces Summer Programs
by Julie Musbach - Jun 19, 2019
Each year, Cincinnati Opera presents a diverse series of informative and entertaining Opera Raps lectures in the months leading up to, and during, the summer performance season.
Nmon Ford Videos
Nmon Ford Frequently Asked Questions
How many Broadway shows has Nmon Ford been in?
Nmon Ford has not appeared on Broadway.
How many West End shows has Nmon Ford been in?
Nmon Ford has appeared on London's West End in 2 shows.
What was Nmon Ford's first West End show?
Nmon Ford's first West End show was Orfeus: A House Music Opera which opened in 2020
How many shows has Nmon Ford written?
Nmon Ford has written 1 shows including Orfeus: A House Music Opera (Words, Music and Libretto).
What is Nmon Ford next theatre project?
Nmon Ford's next show will be Carmen - English National Opera which opens on 2/1/2023 on West End.