Mike Karn News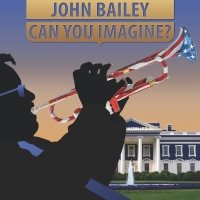 John Bailey Sextet Takes the Stage At Rochester Jazz Fest, June 23
by A.A. Cristi - Jun 21, 2022
Veteran trumpeter/composer John Bailey brings an all-star sextet to the stage at the Rochester Jazz Festival on Thursday, June 23.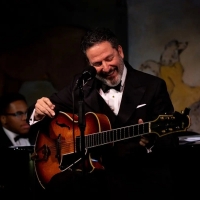 BWW Review: John Pizzarelli Trio STAGE AND SCREEN At The Café Carlyle by Guest Reviewer Andrew Poretz
by Stephen Mosher - Apr 28, 2022
The John Pizzarelli opened their show STAGE AND SCREEN and extended it, all in the same week.
BWW Review: JOHN PIZZARELLI SWING SEVEN at Birdland Could Warm The Coldest Nights and Hearts
by Stephen Mosher - Feb 2, 2022
Two years off of the Birdland stage didn't do anything to John Pizzarelli expect make him more more vital and more enjoyable than ever.
The Django Announces March Line-Up: Celebrating Women's History Month
by Chloe Rabinowitz - Jan 27, 2022
THE DJANGO, downtown Manhattan's premier jazz club, is commemorating Women's History Month by hosting more than 20 leading female jazz artists on its stage during March.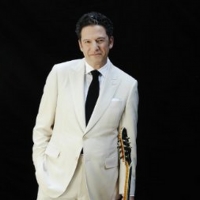 John Pizzarelli Will Return To Café Carlyle
by Stephi Wild - Dec 2, 2019
John Pizzarelli returns to Café Carlyle with an all-new show titled John Pizzarelli Salutes that Shearing Sound, May 5 a?" 16. Jazz Weekly recently raved about his Johnny Mercer program: a?oeA gig like this oozes with style, class and fun, with Pizzarelli being one of the best ambassadors for the Great American Songbook. One of his best.a?? Earlier this year, The John Pizzarelli Trio released For Centennial Reasons: 100 Year Salute to Nat King Cole. At Café Carlyle, John Pizzarelli will be joined by Mike Karn (bass), Chuck Reed (vibraphone), and Ted Rosenthal (piano).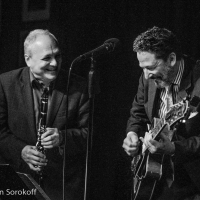 BWW Review: John Pizzarelli Tributes Benny Goodman At Birdland With Guest Ken Peplowski
by Stephen Sorokoff - Aug 1, 2019
I don't know if Benny Goodman "The King of Swing" ever performed at the original Birdland on Broadway at 52nd Street which was more known for the Bebop Jazz of Charlie Parker. However, his music was gloriously celebrated last night by John Pizzarelli and his special guest Clarinetist Ken Peplowski at the current Birdland on 44th Street. The link to the past was firmly established by the extraordinary artistry of Pizzarelli and Peplowski as they toured the Benny Goodman Songbook. The link was also established by the many stories both had about Benny Goodman. Ken Peplowski played in Benny's last band, and John's father Bucky was also was a featured guitarist with Goodman. In fact as John in his "Bucky Voice" recounted a funny story, when he was a youngster tagging along with Bucky John even got to strum a few notes for Benny Goodman until Bucky said "come on kid we gotta get home"! It was all smiles and happy swing music last night as John Pizzarelli and his trio with Ken Peplowski filled Birdland with great music and great conversation. The tradition of exceptional music continues at 'The Jazz Corner of The World"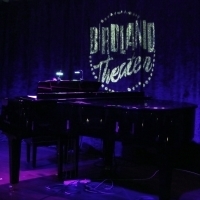 Birdland Presents John Pizzarelli And More Week Of July 12
by A.A. Cristi - Jul 12, 2019
Birdland will kick-off their great week of programming with the following acts: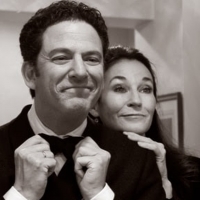 John Pizzarelli & Jessica Molaskey return to Café Carlyle This Fall
by Julie Musbach - Jul 9, 2019
Husband-and-wife duo John Pizzarelli and Jessica Molaskey make their annual fall pilgrimage to Cafe Carlyle with an all-new show, November 5-16.
CURSED CHILD Cast, Laura Osnes, and More Headline Birdland in July
by Julie Musbach - Jun 14, 2019
Birdland Jazz Club announces July 2019 Schedule featuring Veronica Swift with the Emmet Cohen Trio, Freddy Cole Quartet, Steve Smith's Groove Blue Organ Trio, John Pizzarelli: Two-week engagement, Nancy Kelly, Konrad Paszkudzki and Pasquale Grasso, Lew Tabackin Trio, Michael Wolff Trio, Laura Osnes, Alyssa Allgood Quartet, Ladybugs, The Lineup with Susie Mosher, Jim Caruso's Cast Party, and more.

Photo Coverage: John Pizzarelli Celebrates Nat King Cole at Cafe Carlyle
by Stephen Sorokoff - May 1, 2019
Come to Cafe Carlyle to hear arguably one of the best jazz/pop guitarist/vocalists of our generation. Also be prepared to laugh a lot during John Pizzarelli's show. He has that Seinfeld like ability to talk about anything and find the humor in it. This was a fun evening in every way, and even the unison single note conversations between the hammers hitting the strings by pianist Konrad Paszkudzki and John's fingers flying over the guitar's strings had a melodic jocularity to them. The Cafe Carlyle feels like a large living room and John Pizzarelli is about the best guest you could ever have at the party. He has done many different theme shows at The Carlyle and this Nat King Cole tribute has the tunes and stories to make it one of his most effective.