Latest News on Michael Ellis
Stage Credits
  [Broadway]
Original Broadway Production, 1947
Ensemble/Other Roles
1st Deputy
Productions
[Broadway, 1969]
Producer
[Broadway, 1967]
Producer
[Broadway, 1967]
Producer
[Broadway, 1964]
Producer
[Broadway, 1963]
Producer
[Broadway, 1962]
Producer
[Broadway, 1961]
Producer
[Broadway, 1958]
Production Stage Manager
[Broadway, 1952]
Producer
Producer
[Broadway, 1951]
Stage Manager
[Broadway, 1951]
Producer
[Broadway, 1948]
Producer
[Broadway, 1948]
Producer
[Broadway, 1948]
Producer
Stage
Performances
  [Broadway]
Original Broadway Production, 1947
Ensemble/Other Roles
1st Deputy
Productions
[Broadway, 1969]
Producer
[Broadway, 1967]
Producer
[Broadway, 1967]
Producer
[Broadway, 1964]
Producer
[Broadway, 1963]
Producer
[Broadway, 1962]
Producer
[Broadway, 1961]
Producer
[Broadway, 1958]
Production Stage Manager
[Broadway, 1952]
Producer
Producer
[Broadway, 1951]
Stage Manager
[Broadway, 1951]
Producer
[Broadway, 1948]
Producer
[Broadway, 1948]
Producer
[Broadway, 1948]
Producer
Michael Ellis News
Des Moines Metro Opera Presents PORGY AND BESS Next Month in Honor of Simon Estes' Farewell
by Stephi Wild - Jun 28, 2022
This July, Des Moines Metro Opera (DMMO) will present the Iowa premiere of The Gershwins' Porgy and Bess in honor of international opera star and Iowa native Simon Estes upon the announcement of his operatic farewell.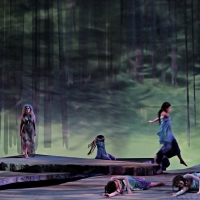 Portland Opera Announces 2022/23 Season
by Chloe Rabinowitz - Apr 19, 2022
 Portland Opera's 2022/23 season will feature the cultural touchstone Carmen; Thumbprint, a powerful new opera inspired by the story of Mukhtar Mai, a trailblazing Pakistani human rights activist; the company's first production of the iconic and magical Dvořák opera Rusalka and more.
Des Moines Metro Opera Announces 50th Anniversary Season And $15 Million Endowment Campaign
by Chloe Rabinowitz - Sep 22, 2021
Des Moines Metro Opera's General and Artistic Director Michael Egel announced today the repertory for the company's 50th Anniversary Season alongside the launch of the public phase of a $15 million fundraising campaign, 50 Next: Giving Voice to the Future.
New Website 'Everything Conducting', A New Online Resource for Conductors Launches
by Chloe Rabinowitz - Jun 16, 2020
Four American conductors-Ankush Kumar Bahl (Washington, D.C.), John Devlin (Wheeling, WV), Anna Edwards (Seattle, WA), and Enrico Lopez-Yañez (Nashville, TN)-announced today the launch of their joint venture, the new website EverythingConducting.com.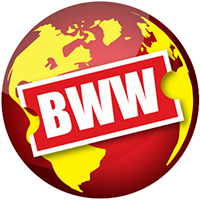 British Museum Acquires Damien Hirst Works
by Stephi Wild - Apr 29, 2019
A collection of 73 portraits of Frank Dunphy by Damien Hirst, known as The Wolseley Drawings, has been generously donated by Frank Dunphy through the Cultural Gifts Scheme and allocated to the British Museum.
Scottish Ballet Wins UK Theatre Award For Highlands And Islands Tour Of HIGHLAND FLING
by Julie Musbach - Oct 16, 2018
Scottish Ballet are delighted to announce that they have been awarded The Renee Stepham Award for Best Presentation of Touring Theatre at the UK Theatre Awards 2018, for their Highlands and Islands tour of Matthew Bourne's Highland Fling.
Photo Flash: A Look Inside the 2018 UK Theatre Awards
by A.A. Cristi - Oct 15, 2018
The UK Theatre Awards 2018 were hosted by Olivier-nominated musical theatre performer Tyrone Huntley, and presenters included Wendi Peters, Sharon Duncan-Brewster, Ria Jones, Matt Cardle, Emma Williams and Michael Ellis MP.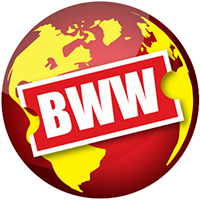 Winners Announced For UK Theatre Awards 2018 - THE ASSASSINATION OF KATIE HOPKINS and More
by Stephi Wild - Oct 14, 2018
This year's UK Theatre Awards winners were revealed today (Sunday 14 October) in a lunchtime ceremony at London's Guildhall.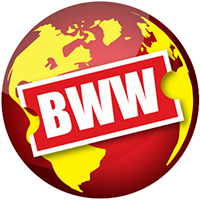 Tyrone Huntley To Host, And Richard Eyre To Receive The Gielgud Award, Presented By Ian Mckellen, At The UK Theatre Awards
by Stephi Wild - Oct 5, 2018
Director Richard Eyre is to be this year's recipient of the Gielgud Award for Excellence in the Dramatic Arts. The award will be presented by Ian McKellen at the UK Theatre Awards on Sunday 14 October 2018.
Michael Ellis Videos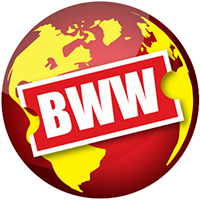 Edinburgh International Culture Summit Comes To A Close
by A.A. Cristi - Aug 24, 2018
The value of culture and cultural exchange was writ large in the biggest Summit of its kind, which brought together 45 cultural delegations with over 80 speakers including Cultural Ministers, artists and practitioners  from around the world to explore issues which effect every person in every nation of the world today in Scotland's stunning Parliament building.
Michael Ellis Frequently Asked Questions
How many Broadway shows has Michael Ellis been in?
Michael Ellis has appeared on Broadway in 1 shows.
How many West End shows has Michael Ellis been in?
Michael Ellis has not appeared in the West End