Latest News on Melody Mennite
Melody Mennite News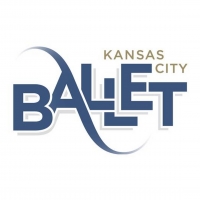 Kansas City Ballet Announces Live Performances at Starlight Theatre
by Chloe Rabinowitz - Apr 5, 2021
Kansas City Ballet will welcome audiences to Starlight Theatre for a 70-minute performance uniquely designed to tantalize your sense of adventure. All ballets on the Kansas City Ballet at Starlight program are brand new works by extraordinarily gifted choreographers.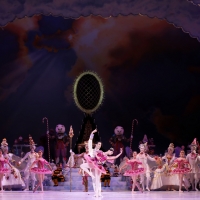 BWW Review: Houston Ballet's Virtual Program NUTCRACKER SWEETS is the Holiday Treat You Know & Love
by Audrey Morabito - Dec 16, 2020
It goes without mention that this year's festivities look a little different, but in the case of Houston Ballet's virtual program NUTCRACKER SWEETS, different can be synonymous with delightful: the same decorated holiday production with all the bells and whistles, along with several added layers of accessibility. While I'd wholeheartedly agree that I can't wait to be back in those theatre seats, this year there's no need to brave the cold or face downtown traffic. Simply snuggle up on your couch, grab some hot cocoa, and treat yourself to the delectable NUTCRACKER SWEETS virtual ballet.
Santa Cruz Ballet Theatre Presents NUTCRACKER Film, CLARA'S DREAM
by Stephi Wild - Oct 22, 2020
Santa Cruz Ballet Theatre is producing a Nutcracker film, called Clara's Dream!  Enjoy your favorite Santa Cruz tradition, even in these uncertain and uncharted times.  This film will be available for download and/or live stream after Thanksgiving.  
Kansas City Ballet to Present NEW MOVES
by Chloe Rabinowitz - Mar 9, 2020
Artistic Director Devon Carney today announced the choreographers chosen for New Moves, a unique performance event designed to search out, develop and showcase emerging choreographers, both from the national dance scene as well as locally within Kansas City Ballet. New provides time and space for choreographers to create world premiere works with accomplished professional dancers. New Moves features the works of choreographers Melissa Gelfin, Rasta Thomas, Melody Mennite, KCB Company Ballet Master Parrish Maynard and Dancers Christopher Costantini, Emily Mistretta, Courtney Nitting and James Kirby Rogers.
Houston Ballet Will Present Ben Stevenson's THE SLEEPING BEAUTY
by Chloe Rabinowitz - Feb 10, 2020
Houston Ballet begins its 2020 performances with The Sleeping Beauty by former Artistic Director, Ben Stevenson OBE. This story ballet, as part of Houston Ballet's 50th anniversary season lineup, honors the lasting legacy Stevenson built from 1976-2003.
Houston Ballet Has Announced its 2020-2021 Season
by Chloe Rabinowitz - Jan 27, 2020
Houston Ballet Artistic Director, Stanton Welch AM, has announced the company's lively 2020-2021 season. Houston Ballet, continuing to paint the town gold this season, will embrace the next chapter and decade in vivid color this fall.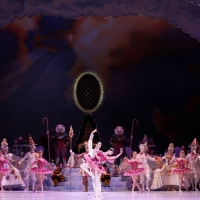 BWW Review: THE NUTCRACKER at Houston Ballet
by Jenny Taylor Moodie - Dec 2, 2019
The Nutcracker is beloved for many reasons; the endless eye candy, the dynamic score, and the marriage of artistry and excellence. The element of tradition keeps us coming back for more. We yearn to feel connection, and to remember what it's like to wonder about magical things. Houston Ballet's multi-faceted Nutcracker is a delicious carnival of mystery and joy. Creative director Stanton Welch has built a production that serves the audience and leaves us completely fulfilled. Nothing sends you back to your childhood more quickly, with all things seemingly possible and your imagination offering an endless sweet escape.
History Becomes HERstory As Stanton Welch's Marie Closes Houston Ballet's 2018/19 Season
by A.A. Cristi - Jun 14, 2019
In this dramatic retelling of France's infamous young monarchs, history becomes HERstory as Stanton Welch's Marie returns to the Wortham Theater Center to close Houston Ballet's 2018/19 season.
Works & Process At The Guggenheim Presents Houston Ballet
by A.A. Cristi - Dec 21, 2018
Works & Process, the performing arts series at the Guggenheim, Houston Ballet: Sylvia by Stanton Welch AM on Saturday, January 19 at 3pm and 7:30pm.

BWW Review: The Houston Ballet Returns to the Wortham with Stanton Welch's Sumptuous NUTCRACKER
by Gary Laird - Dec 19, 2018
The Houston Ballet, after a year of touring various Houston venues while awaiting the refurbishment of the flood-damaged Wortham Theatre Center, makes a triumphant return in Stanton Welch's THE NUTCRACKER.