Latest News on Maureen Noel
Maureen Noel News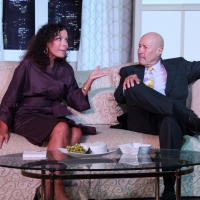 Review: SOCIAL SECURITY at THE Arctic Playhouse
by Christopher Verleger - Oct 4, 2022
The Arctic Playhouse in West Warwick kicks off its season with Andrew Bergman's hilarious eighties-era comedy, 'Social Security.' Under the skillful direction of Tony Annicone, 'Social Security' is a farcical story about family, old age and physical attraction that reminds the audience it's never too late to start living.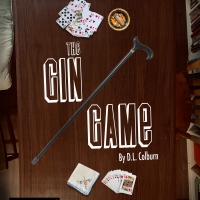 RISE To Present THE GIN GAME, A Special One-Weekend Engagement, November 11-13
by A.A. Cristi - Sep 29, 2022
Rhode Island Stage Ensemble has announced THE GIN GAME, a one-weekend engagement co-starring Maureen Noel and Steve Taschereau.
Photo Flash: Granite Theatre Presents MAN OF LA MANCHA
by A.A. Cristi - Oct 3, 2019
 "Man of La Mancha" is a powerful and timeless story.  Dale Wasserman wrote the Book, Music by Mitch Leigh, with Lyrics by Joe Darion.   The show opens October 18, 2019 and runs thru November 10 at the Granite Theatre.  Producer/Artistic Director for the theatre is David Jepson. 

RISE Presents PRIDE AND PREJUDICE
by Julie Musbach - Mar 2, 2018
Rhode Island Stage Ensemble (RISE) delves into the age of gilded romance and strict societal rules with its next production, Jane Austen's Pride and Prejudice, March 16-18 and 23-25.
BWW Review: Uneven CALENDAR GIRLS at Granite Theatre
by Andria Tieman - Jul 6, 2017
CALENDAR GIRLS is a charming story about some Yorkshire women who think outside the box in order to raise money to celebrate one of their late husbands.  The ladies of the Women's Institute sell a calendar every year as a fundraiser, but the calendar is usually pictures of local churches or similar.  This time, they decide to get a bit risque', but also run the risk of running afoul of the head of the national Women's Institute.  It's a charming play that is genuinely funny, and the cast of the Granite Theatre are clearly enthusiastic, unfortunately the production is marred by numerous technical elements that normally an audience doesn't even notice, but when they do, it creates something that's hard to watch.
Photo Flash: The Granite Theatre of Westerly presents CALENDAR GIRLS
by A.A. Cristi - Jun 13, 2017
The Granite Theatre of Westerly, announces the opening of Tim Firth's delightful comedy "Calendar Girls" is the true and "revealing story" of a women's group in England who decided to drop everything to raise money for a new settee for the hospital waiting room in honor of one's husband who died of leukemia.  The news of the "alternative calendar" charitable venture spread like wildfire and ultimately raised over a million dollars.  Alternately dazzlingly funny and shamelessly sentimental this delightful play tells the story of their journey.  The show opens Friday June 30, 2017 and runs Thursdays, Fridays and Saturdays at 8pm and Sundays at 2pm through July 30, 2017.   Producer/ Artistic Director for the theatre is David Jepson.