Latest News on Mackenzie Newbury
Mackenzie Newbury News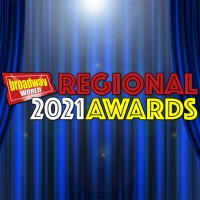 Last Chance To Vote For The BroadwayWorld Central Pennsylvania Awards; Dutch Apple Dinner Theatre's ON YOUR FEET Leads Best Musical!
by BWW Staff - Dec 27, 2021
This is the last chance to vote for the 2021 BroadwayWorld Central Pennsylvania Awards! The 2021 Regional Awards honor productions which had their first performance between October 1, 2020 through September 30, 2021.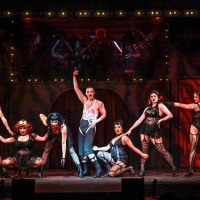 BWW Review: CABARET at Candlelight Theatre
by Greer Firestone - Feb 10, 2020
Candlelight's stunning production on CABARET forces Aisle Say to ponder if he has ever seen a more polished and thoroughly professional production at this venerable Arden barn.

BWW Review: NextStop Hits the Mark with ASSASSINS
by Benjamin Tomchik - Oct 25, 2017
Part history lesson, party fantasy, all-around study of when the American dream goes disastrously wrong, NextStop Theatre's aim is ambitious with Assassins and they not only hit the target, they nail the bullseye.

NextStop Takes a Shot at Sondheim's ASSASSINS Next Month
by BWW News Desk - Sep 19, 2017
On October 19, NextStop Theatre Company, near Reston Town Center, will open the Tony Award-winning musical Assassins by Stephen Sondheim.
Cast Announced for SHREK THE MUSICAL at The Playhouse at Allenberry
by BWW News Desk - May 5, 2017
An ornery ogre, a peculiar princess, a talking donkey, a vertically-challenged villain, and a love struck dragon are headed to the Allenberry Resort! Shrek The Musical, the Broadway sensation based on DreamWorks Animation's 2001 blockbuster film, will run at The Playhouse at Allenberry from July 7 through 22, 2017.
NextStop Theatre Welcomes First Female President
by Rebecca Russo - Oct 24, 2016
Amid an intense political battle raging in Washington, where nasty behavior towards women has been the focus of recent news, NextStop Theatre Company in Herndon, Virginia, just 20 miles west of the political capital, is honoring women center stage.
BWW Review: Don't Miss the Dazzling CATCH ME IF YOU CAN at NextStop Theatre Company
by Jeffrey Walker - Sep 16, 2016
The vibe of the swinging sixties, the cat and mouse intrigue, the jazzy score, the witty lyrics - this is the winning combination NextStop Theatre Company has captured for their new and lively production of CATCH ME IF YOU CAN - The Musical. Take the red-eye flight to get your tickets for CATCH ME IF YOU CAN. Between the bountiful cheesecake, strong performers, and memorable tunes, this is a ring-a-ding-ding musical that deserves to sell out.
NextStop Theatre Presents CATCH ME IF YOU CAN
by Ashlee Latimer - Sep 10, 2016
'Catch Me If You Can The Musical', Book by Terrence McNally; Music by Marc Shaiman; Lyrics by Marc Shaiman and Scott Wittman is now appearing Thursdays through Sundays until October 9, 2016at NextStop Theatre Company, in Herndon, Virginia.