Latest News on Lynette Linton
Stage Credits
Productions
[West End, 2019]
Director
Lynette Linton News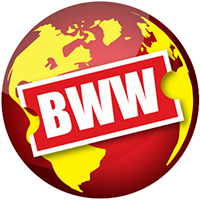 Further Shows Are On Sale For the Bush Theatre's 50th Year
by Stephi Wild - May 25, 2022
The Shepherd's Bush venue continues its history of shining a light on unheard voices and reflecting issues in the community and today releases tickets for the second part of its 50th birthday season.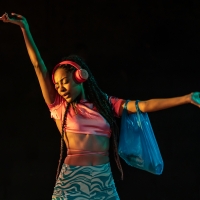 BWW Review: HOUSE OF IFE, Bush Theatre
by Aliya Al-Hassan - May 5, 2022
Families are complex and the relationships between parents and children and siblings themselves is a rich basis for drama. Beru Tessema's new play House of Ife is a tense and fascinating insight into the dynamics of a British-Ethiopean family, living in London, and navigating life and personal grief in the wake of the sudden death of the eldest son, Ife.
Photos: Benedict Lombe Takes Home the 2022 Susan Smith Blackburn Prize
by Stephi Wild - Apr 12, 2022
In a special presentation at Shakespeare's Globe in London, the Blackburn Prize judges presented Lombe with a cash prize of $25,000, and a signed limited-edition print by renowned artist Willem De Kooning, created especially for the Prize. 
National Youth Theatre Gala Raises Vital Funds To Support Next Generation Of Talent
by Stephi Wild - Mar 2, 2022
National Youth Theatre raised £350k to support young talent and widen access to arts on Monday night at their Nostalgic Fantastic fundraising gala in association with EON Productions, TikTok and Netflix with support from Cath Kidston, Omega, Think Publishing, Champagne Bollinger and Soho House, and with thanks to the David Pearlman Foundation and Stelio & Susie Stefanou.
The National Theatre Announces New Productions For All Three South Bank Stages This Summer
by Stephi Wild - Feb 22, 2022
The National Theatre today announces new productions for all three South Bank stages this summer: Jack Absolute Flies Again in the Olivier theatre, Much Ado About Nothing in the Lyttelton theatre and All of Us in the Dorfman theatre with tickets on sale to the public from Thursday 10 March.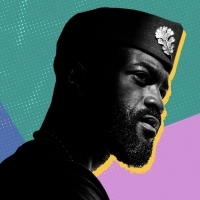 Playwright and Poet Inua Ellams to Perform Poetry and New Play at 05Fest
by Marissa Tomeo - Jan 30, 2022
Poetry takes front and centre stage at the Albany in March with international award-winning poet, acclaimed Barber Shop Chronicles, Half God of Rainfall playwright and performer Inua Ellams bringing his own brand of poetry and spoken word to South-East London's leading cultural hub, in collaboration with We Are Lewisham, the Mayor's London Borough of Culture 2022. 05 Fest will be held from March 10th through the 19th at The Albany, Douglas Way, London SE8 4AG. For more information, click here. For tickets, call the box office at 020 8692 4446.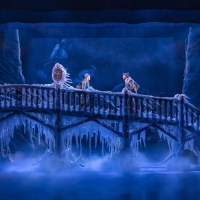 BWW Interview: Obioma Ugoala Talks Disney's FROZEN in the West End
by Marianka Swain - Jan 24, 2022
Actor Obioma Ugoala chats to BroadwayWorld about playing Kristoff in the West End production of Disney's Frozen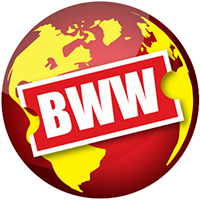 National Youth Theatre Announce Free Audition Workshops Around The UK
by Stephi Wild - Jan 12, 2022
The National Youth Theatre (NYT) has announced Audition Open Days around the UK - a free workshop giving young people audition advice and introducing them to the NYT ethos and the world of theatre making.
Donmar Warehouse Announces New Resident Assistant Directors
by Stephi Wild - Dec 8, 2021
Michael Longhurst, Artistic Director, and Henny Finch, Executive Director of the Donmar Warehouse, today announce two Resident Assistant Directors (RADs): Dadiow Lin, who takes up the role from 20 December, and Josh Parr who joins the company this week. The RADs undertake a year-long paid opportunity assisting on Donmar productions to develop their craft and understanding of running a theatre.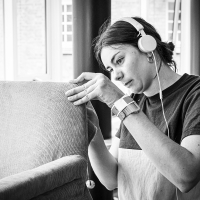 Donmar Warehouse Launches Catalyst - A New Training Programme Addressing Access To Careers In Theatre
by Stephi Wild - Oct 11, 2021
Donmar Warehouse, led by Artistic Director Michael Longhurst and Executive Director Henny Finch, announces today CATALYST, a pioneering career development programme continuing the Donmar's commitment to equity in access to jobs in theatre.