Latest News on Lolita Marie
Lolita Marie News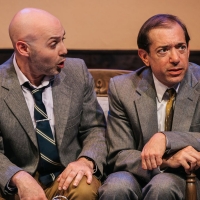 Review: THE OUTSIDER at Keegan Theatre
by David Friscic - Aug 30, 2022
The Outsider by Paul Slade Smith, now playing at the Keegan Theatre, is a skewering send-up of all the shenanigans that polls, pollsters, and the media are involved in.  Laughs aplenty ensue as a governor must resign and a decidedly "outsider" type of candidate, Ned Newley (played by a perfectly cast Zach Brewster-Geisz), is thrust into the spotlight without any of the political and media-savvy intuition that politicos believe are so necessary to appeal to the voters.  Soon the tables are turned, and the outsider becomes the darling of the media due to his unerring honesty and complete lack of guile.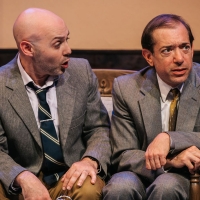 Photos: First Look at THE OUTSIDER at The Keegan Theatre
by Blair Ingenthron - Aug 28, 2022
The Keegan Theatre has released production photos for the Regional Premiere of THE OUTSIDER by Paul Slade Smith, which runs from August 27 through September 24th.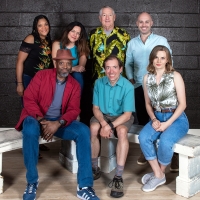 Cast Announced For THE OUTSIDER at The Keegan Theatre
by Stephi Wild - Aug 3, 2022
The Keegan Theatre has announced the cast and creative team of the hilarious (and timely) political comedy THE OUTSIDER, by Paul Slade Smith, making its regional premiere as the first show in Keegan's 26th season.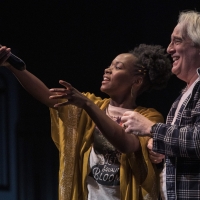 BWW Review: Olney Theatre's THE JOY THAT CARRIES YOU a Touching Journey Towards Renewal
by Andrew White - May 21, 2022
'The Joy that Carries You' is a touching and touchingly thoughtful journey, one which many might recognize in their own. But Secka and Stoller also make this a celebration of the relationships which until (only) very recently were taboo. Thank goodness we're no longer at the stage where seeing two women choosing each other as life-partners is a shock; we can now see them as human beings. But we also know that relationships like this are still fraught with a unique form of anxiety, between the women themselves but especially with their families.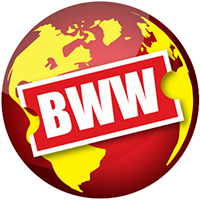 THE JOY THAT CARRIES YOU at Olney Theatre Tackles Race, Sexuality, and Religion
by Stephi Wild - Apr 12, 2022
Awa Sal Secka and Dani Stoller's new play The Joy That Carries You begins rehearsals today for its World Premiere at Olney Theatre Center. Directed by Jason Loewith and Kevin McAllister, performances begin May 11, 2022, and run through June 12, 2022. The Invited Press performance will be held Sunday, May 15 at 1:45 pm.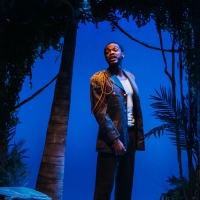 BWW Review: N at Keegan Theatre
by Roger Catlin - Oct 27, 2021
The racial reckoning coursing through American theaters and arts companies as a result of last summer's social justice uprisings isn't a new thing.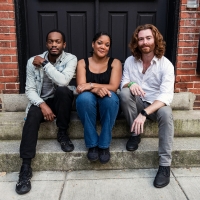 The Keegan Theatre Announces the Cast of N
by A.A. Cristi - Sep 23, 2021
The Keegan Theatre has announced the cast and team of Adrienne Earle Pender's powerful historical drama, N, making its Regional Premiere as the second production of Keegan's 25th Anniversary Season.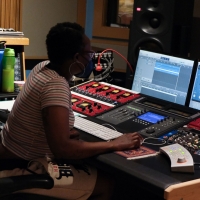 GIRLS' NIGHT (WITH SPIRITS) Audioplay Tackles Mental Health Through Horror
by A.A. Cristi - Sep 15, 2021
The Welders, a collective of DC-area playwrights presents the second and final production of their 2021 season. After a phenomenal virtual premiere of Jared Shambergers' documentary theatre piece, The B Word, Teshonne Nicole Powell's Girls' Night (with Spirits) is an audioplay that hopes to capture the hearts of listeners through a quirky ghost story with a twist.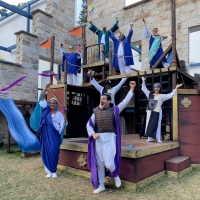 BWW Review: Chesapeake Shakespeare Company's THE ADVENTURES OF PERICLES
by Jack L. B. Gohn - Jul 5, 2021
Given all the slapstick in this staging (jousting with pool noodles, silly sound effects, outrageous costumes, sending a coffin to a sea burial down a playground slide, tossing a babe-in-arms around like a fumbled football), the endless choruses of What Shall We Do with the Drunken Sailor in which the audience is encouraged to participate, the deliberately absurd doubling, it might almost seem at times that children are the target demographic here. But grownups will not be bored.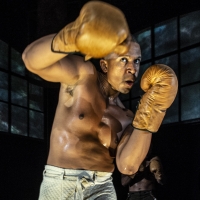 BWW Review: THE ROYALE at 1ST STAGE
by Jenny Minich - Feb 5, 2020
Playwright Marco Ramirez's The Royale at 1st Stage is a rare and thought-provoking theatre experience.