Latest News on Lily Tung Crystal
Lily Tung Crystal News
Video: First Look At A DIFFERENT POND With Stages Theatre And Theater Mu
by Stephi Wild - Sep 30, 2022
Stages Theatre Company in collaboration with Theater Mu present the world premiere adaptation of A DIFFERENT POND! Check out the trailer here!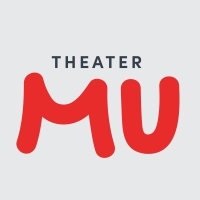 Theater Mu Announces 2022/23 Season Featuring Four World Premieres
by Chloe Rabinowitz - Aug 22, 2022
To celebrate 30 years of Theater Mu, its 2022/23 season—dubbed the Pearl Anniversary season—will feature four world premieres and a conference honoring Asian American theater luminaries.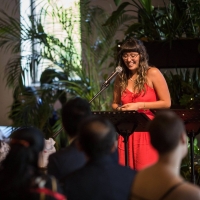 NEW EYES FESTIVAL 2021: UN(SCENE) to be Presented by Theater Mu
by Chloe Rabinowitz - May 10, 2021
To mark Asian Pacific American Heritage Month this May, Theater Mu announced NEW EYES FESTIVAL: UN(SCENE) as part of the current 2020-2021 season. Theater Mu's longest-running tradition, the New Eyes Festival, has become a much-anticipated annual series of staged readings of new works from Asian American playwrights.
Consortium of Asian American Theaters and Artists Announces Initiatives to Combat Anti-Asian Hate and Violence
by A.A. Cristi - Mar 24, 2021
The national advocacy organization to issue several statements and demands from the national Asian American theatre community, featuring a PSA to honor the victims of the Atlanta massacre and condemn anti-Asian hate, the social media campaign #HadABadDay, and community anti-violence training sessions.
'The Alchemy of High-Performing Arts Organizations, Part II: A Spotlight on Organizations of Color' Released
by Chloe Rabinowitz - Mar 10, 2021
SMU DataArts, in partnership with The Wallace Foundation, today released The Alchemy of High-Performing Arts Organizations, Part II: A Spotlight on Organizations of Color, which explores how leaders of these organizations viewed the reasons for their success along with challenges they face.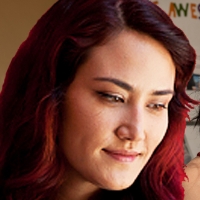 BWW Interview: Playwright Susan Soon He Stanton Commemorating Her BIRTHDAY & Episodic Works
by Gil Kaan - Feb 6, 2021
Minnesota's Theater Mu's first mainstage production since the pandemic lockdown - playwright Susan Soon He Stanton's TODAY IS MY BIRTHDAY  - will be live broadcasted February 5 through February 14, 2021, with video-on-demand available February 15 through February 21, 2021. In support of Theatre Mu, East West Players is including BIRTHDAY in its 55th anniversary season as a part of an East West Passport membership.
Ordway's Free Virtual Series Is An Invitation To 'Meet The Artists'
by Stephi Wild - Feb 2, 2021
The Ordway Center for the Performing Arts has announced several new guest artists who will appear in the Ordway's 'Meet the Artists,' a series of free livestreamed conversations with performers, directors, designers and more.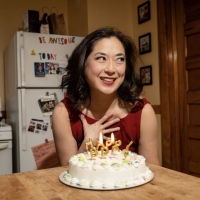 East West Players Adds Theater Mu's TODAY IS MY BIRTHDAY To Virtual 55th Anniversary Season
by A.A. Cristi - Jan 29, 2021
East West Players presents Theater Mu in its production of Susan Soon He Stanton's comedy Today Is My Birthday, directed by Theater Mu Artistic Director Lily Tung Crystal. The play stars Katie Bradley, China Brickey, Eric Sharp, Jomar Tagatac, and features East West Players' veteran actors Emily Kuroda and Greg Watanabe.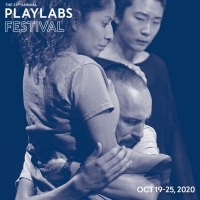 Playwrights' Center Announces 37th Annual PlayLabs Festival
by Chloe Rabinowitz - Oct 13, 2020
For the 37th annual presentation of PlayLabs Festival, the premier new play incubation program, the Playwrights' Center is meeting the changing needs of the moment. Public readings will be presented online and the festival roster has expanded to include four playwrights developing their work.
Theater Mu Gathers 30 Artists From Across The Country For TWENTYPHO HOUR PLAYFEST
by Chloe Rabinowitz - Sep 16, 2020
Theater M­u presents the TwentyPho Hour PlayFest, its first ever play festival featuring thirty theater artists creating brand new plays in under 24 hours.