Latest News on Leslie Gore
Leslie Gore News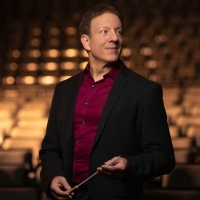 Chicago Philharmonic Presents ARETHA RISING In Honor Of The Queen Of Soul And Other Motown Greats
by A.A. Cristi - Apr 12, 2022
The Chicago Philharmonic Society presents the finale of its 32nd season, Aretha Rising, on May 29, 2022, Memorial Day Weekend at Harris Theater for Music and Dance (205 E Randolph, Chicago).
Nicki Bluhm to Release New Album, AVONDALE DRIVE
by Marissa Tomeo - Mar 30, 2022
Compass Records proudly announces Nicki Bluhm's sophomore solo release Avondale Drive, out on June 3. The Bluegrass Situation premiered the first single 'Love To Spare' here. The song will be live on all DSPs on April 1. The album pre-save link can be found here.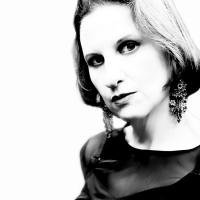 United Solo Special Event Celebrates Return To Their Audience
by A.A. Cristi - Nov 2, 2021
In celebration of United Solo Theatre Festival's return to its resident stage/home at Theatre Row in New York's theatre district, Omar Sangare, the Festival's founder and artistic director, joined forces with actor and singer Wendy-Lane Bailey to create 'ÄúFive Minutes: Snapshots in Time'ÄĚ. The solo piece premieres Sunday, November 14th at 7:00 PM.
BWW Interview: Kristin Chenoweth's For The Girls & Everybody Else
by Gil Kaan - Oct 16, 2021
Broadway favorite Kristin Chenoweth returns to Segerstrom Center for the Arts with an evening of songs October 23, 2021. Kristen will be performing heartfelt tributes to some of her female friends and heroines with tunes from her most recent album For The Girls.
Kristin Chenoweth, Steve Tyrell, and Patti LuPone Announced At Segerstrom Center For The Arts
by A.A. Cristi - Aug 20, 2021
Entertainment is alive and well with performances from Broadway to Cabaret. Beginning October 2, 2021 at 7:30 pm, Kristin Chenoweth returns and marks the reopening of Segerstrom Hall with a special evening of music.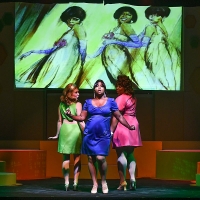 BWW Review: BEEHIVE at Candlelight Music Theatre
by Greer Firestone - Jun 18, 2021
A juke box collection of hits from the 60'Äôs where pleasant memories were evocative from that less provocative era. The production was curated such that only 'Äėgirl groups'Äô or female solo artists were featured. An ensemble of singers and dancers carefully cast by Director/Choreographer Jody Anderson.
Matty Marz Embraces Technicolor Pop In 'Pretty'
by Sarah Jae Leiber - May 20, 2021
Pretty sees Matty Marz blend pop-punk sensitivities on a track with dreamy, shimmery vocals, gritty beats, and a pinch of sparkling 60s guitar-pop for good measure.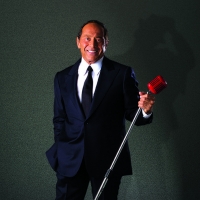 Paul Anka Comes To Van Wezel
by Stephi Wild - Feb 11, 2020
Paul Anka returns to the Van Wezel on Wednesday, March 11 at 8 p.m. with the Anka Sings Sinatra Tour. Tickets are on sale now.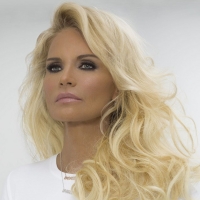 BWW Feature: Kristin Chenoweth's FOR THE GIRLS at Van Wezel Performing Arts Hall
by Carolan Trbovich - Jan 5, 2020
Chanteuse, author, and star of Broadway, TV, films and You Tube a?" she's conquered it all. Let's catch up with Kristen Chenoweth coming for one night only to the Van Wezel Performing Arts Hall on Thursday January 30, 2020 at 8pm.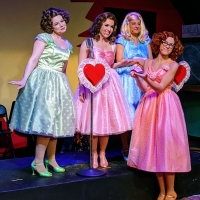 BWW Review: THE MARVELOUS WONDERETTES at Ridgefield Theater Barn Sings the Phrases of AM Radio and 45s
by Bruce Apar - Dec 19, 2019
The Marvelous Wonderettes tugs at the memories of audiences who remember the days when AM radio ruled the airwaves and 45-rpm records were stacked, like hotcakes, on a phonograph spindle.
Leslie Gore Videos