Photo Flash: Ethan Hawke, Chloë Sevigny And More Celebrate At The Relentless Award Ceremony
The 2017 Relentless Award, in honor of Philip Seymour Hoffman, was presented Monday evening, June 25, 2018, to Gracie Gardner for her play Pussy Sludge.
At the ceremony, held at PUBLIC Arts (215 Chrystie Street), Ms. Gardner was presented with the award and a check for $45,000 by Relentless Award judges Lynn Nottage and Lucy Thurber. Ethan Hawke, an American Theater Foundation Artistic Advisor, spoke about his friendship with Philip Seymour Hoffman and his theatrical legacy.
The Relentless Award is the largest cash prize for an un-produced play in American theater and is presented by The American Playwriting Foundation, founded by David Bar Katz, to support American Playwrights in honor of Philip Seymour Hoffman.
The award has become one of the most impactful in all of American theater-all past recipients have gone on to acclaimed productions: The Wolves by Sarah DeLappe (Pulitzer Prize Finalist); Is God Is by Aleshea Harris (winner of four Obie Awards); and Dance Nation by Clare Barron (currently playing an extended run at Playwright's Horizons).
FOR MORE INFORMATION, VISIT: americanplaywritingfoundation.org
Photo credit: Hunter Canning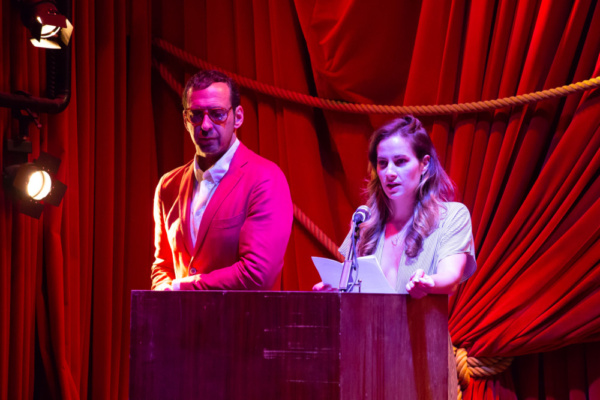 David Bar Katz & Laura Ramadei

Gina Femia, 2017 Relentless Award Semi-Finalist, and Mara Nelson-Greenberg, 2017 Relentless Award Finalist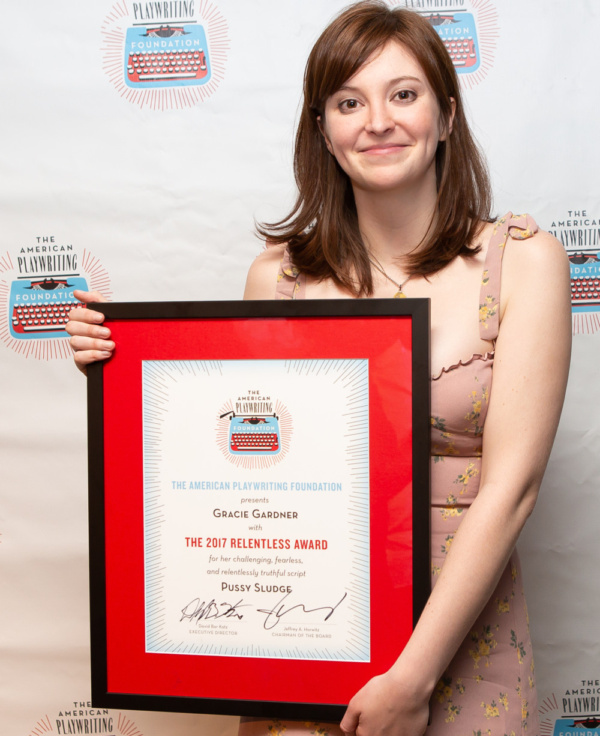 Gracie Gardner, winner of the 2017 Relentless Award

Lucy Thurber & Lynn Nottage, 2017 Relentless Award Judges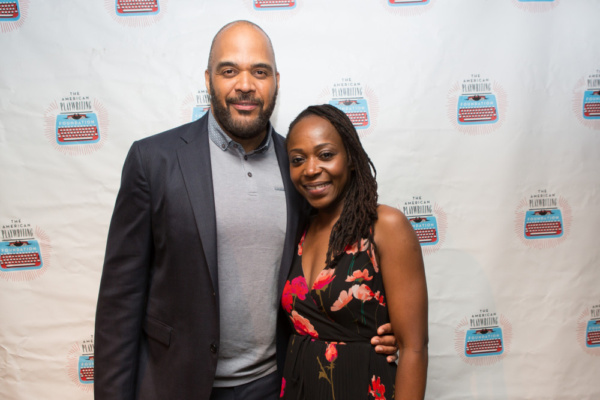 Victor Williams and Zia Williams