Latest News on Laura C Harris:
Latest News on Laura C Harris
Laura C Harris News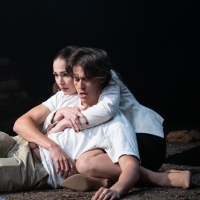 Review: HEROES OF THE FOURTH TURNING at Studio Theatre
by David Friscic - Sep 29, 2022
The "awful grace of God" (from Aeschylus----prominently displayed on Robert F. Kennedy's grave) has been a line I all too well understand as a Catholic---in the current and intellectually thrilling production of Heroes of the Fourth Turning, Aeschylus is more than apt.  These characters are given grace in circumstances that often resemble "The Dark Night of the Soul" (St. John of the Cross). The Studio Theatre is presenting a play that grabs hold of the mind and heart with a compelling dramatic throughline for all those who have thought about the role of the sacred in a secular society.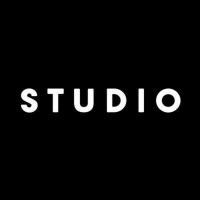 Cast Announced for HEROES OF THE FOURTH TURNING at Studio Theatre
by Chloe Rabinowitz - Sep 1, 2022
Studio Theatre has announced the cast of the upcoming Will Arbery production, Heroes of the Fourth Turning. The play, which The New York Times called "Astonishing and riveting," is a semi-surrealistic portrait of young people on the political right at a pivotal moment in America and in their lives.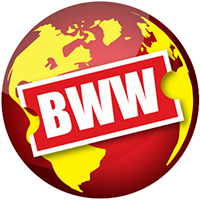 Contemporary Comedy With A Dark Edge, Up Next Up For Everyman Theatre
by A.A. Cristi - Feb 3, 2021
Founding Artistic Director Vincent M. Lancisi, announced today that Everyman Theatre actors, designers, and crew are back in the rehearsal room preparing for the run of Molly Smith Metzler's 2017 play, Cry It Out. The full production will be filmed at the theatre and available virtually to stream into homes from March 1 through April 11. Lancisi will also direct the play.
BWW Review: Studio Theatre's KINGS A Thrilling Earful of Political Intrigue
by Andrew White - Nov 28, 2020
With their first audio effort, Kings, Studio demonstrates the versatility of Studio's roster of actors and sound designers.  Director Marti Lyons, already a Helen Hayes award winner, establishes her chops in a purely audio medium, and demonstrates the theatre community's ability to turn on a dime and produce a classic form of entertainment as if they were to the manner born.  Stuff like this is truly heartening.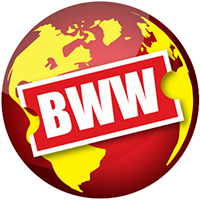 Studio Theatre Debuts First Audio Play POLITICAL DRAMA KINGS Just In Time For Election Day
by A.A. Cristi - Oct 21, 2020
As millions across the country are taking to the polls, Studio Theatre will release its first audio play, an adaption of Kings, the lacerating, fast-talking political drama by Alexandria, VA native Sarah Burgess.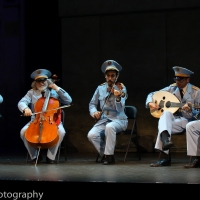 THE BAND'S VISIT, JITNEY, And More Nominated for 2020 Helen Hayes Awards
by A.A. Cristi - Feb 3, 2020
Tonight, at a celebration honoring theatre excellence on stages across the Washington area, theatre artists, administrators, patrons, and special guests gathered in the National Theatre's Helen Hayes Gallery for theatreWashington's announcement of nominees for the 36th Annual Helen Hayes Awards, which will be presented on Monday, May 18 at an event at the Anthem.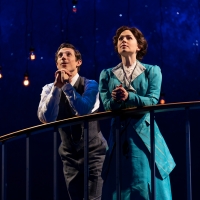 BWW Review: SILENT SKY at Ford's Theatre is Bursting with Imagination
by Kelle Long - Jan 31, 2020
The city lights of Washington may typically obscure the night sky, but a portal to the cosmos has opened in downtown DC. Playwright Lauren Gunderson has gifted us a corner of the galaxy through the telescopic lens of astronomer Henrietta Leavitt's life and scientific discoveries. Leavitt's work may have been rooted in facts and figures, but SILENT SKY is bursting with imagination.
Ford's Theatre Society Announces Full Casting for Lauren Gunderson's SILENT SKY
by Chloe Rabinowitz - Dec 11, 2019
Ford's Theatre Society announced full casting and the design team for Silent Sky by Lauren Gunderson, a captivating play based on the life of trail-blazing astronomer Henrietta Leavitt. The Ford's Theatre production is directed by Seema Sueko and features Laura C. Harris (Arena Stage's The Heiress, Signature Theatre's The Flick) as Henrietta Leavitt, Nora Achrati as Annie Jump Cannon, Emily Kester as Margaret Leavitt, Jonathan David Martin as Peter Shaw and Holly Twyford as Williamina Fleming. Performances are January 24 to February 23, 2020. A media performance is scheduled for January 29, 2020 at 7:00 p.m.
BWW Review: FAIRVIEW at Woolly Mammoth Theatre Company
by Sam Abney - Sep 19, 2019
Jackie Sibblies Drury's play, Fairview, currently playing at Woolly Mammoth Theatre Company, is a show that desperately calls for conversation. It's no wonder, then, that each performance is immediately followed by community discussions led by Build With, a DC-based anti-racist training, facilitation, and consulting practice focused on people, power, and partnership. While I wasn't able to stay for this event following Saturday night's performance, it is an important step in ensuring this work's complicated themes are digested in a clear way. Fairview is one of the most conceptual shows in recent memory. Not every idea can be fully explored in this production, which has a tight 100-minute run time that director Stevie Walker-Webb keeps clipping at a good pace. Nevertheless, Fairview is a necessary piece for anyone looking to dive deeper into discussions of race and identity in America.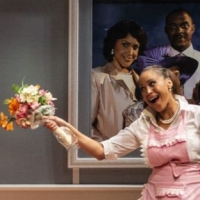 Review Roundup: What Did Critics Think of FAIRVIEW at Woolly Mammoth Theatre Company?
by Paul Smith - Sep 17, 2019
The Pulitzer Prize winning play, Fairview, recently opened at Woolly Mammoth Theatre Company. Find out what critics had to say!
Laura C Harris Videos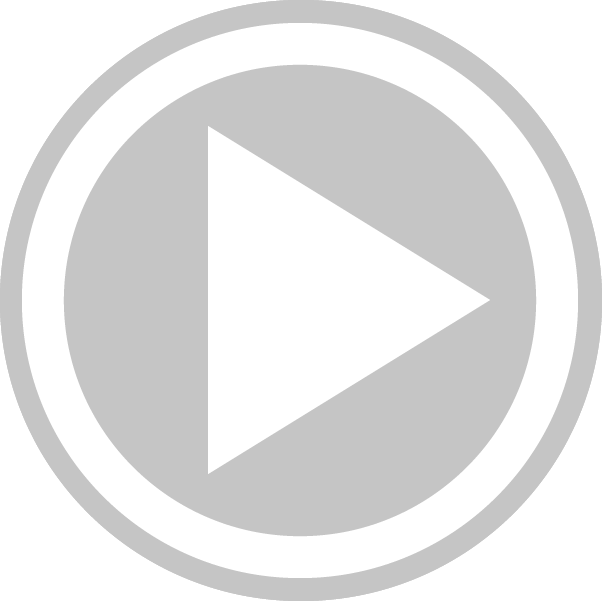 VIDEO: Get A First Look At The Cast Of THE HEIRESS at Arena Stage
by Alan Henry - Feb 4, 2019
Arena Stage at the Mead Center for American Theater announces the full company for Ruth and Augustus Goetz's melodrama, The Heiress, suggested by the Henry James novel, Washington Square. After growing up subjected to her father's disinterest and strong resentment, a young woman in the 1850s discovers what love is in her journey towards independence, growth and strength, without an impactful female role model in her life. Directed by Deputy Artistic Director Seema Sueko, The Heiress runs February 8 - March 10, 2019 in the Fichandler Stage.