Date of Birth: September 03, 1910
Date of Death: April 17, 2007 (96)
Birth Place: New Orleans, LA
Latest News on Kitty Carlisle
Stage Credits
  [Broadway]
Broadway Revival, 1983
Peggy Porterfield [Replacement]
  [Broadway]
1954
Alice Walters
  [Broadway]
1948
Lucretia
  [Broadway]
Original Broadway Production, 1940
Pamela Gibson
  [Broadway]
1937
Franzi Corot Hiller
Charlotte Hiller
Marie Hiller
  [Broadway]
Broadway Production, 1936
Katarina Vogelhuber
  [Broadway]
Broadway Revival, 1933
Prince Orlofsky
  [Regional (US)]
Regional Revival, 1975
Performer
Kitty Carlisle Movies
Murder at the Vanities
[1934]
Ann Ware
She Loves Me Not
[1934]
Midge Mercer
Here Is My Heart
[1934]
Princess Alexandra
Hollywood Canteen
[1944]
Kitty Carlisle
Radio Days
[1987]
Radio Singer Kitty Carlisle Hart
Six Degrees of Separation
[1993]
Mrs. Bannister Kitty Carlisle Hart
Kitty Carlisle News
ANN TALMAN: ELIZABETH TAYLOR AND THE SHADOW OF HER SMILE to be Presented at The Laurie Beechman Theatre
by Chloe Rabinowitz - Jan 10, 2023
Light the candles! Get the ice out! The Laurie Beechman Theatre will present a special – one night only! – performance of Ann Talman: Elizabeth Taylor and The Shadow of Her Smile.
Holiday Cabaret Fundraiser Will Raise Funds To Save Historic Theatre 80 In East Village
by A.A. Cristi - Dec 15, 2022
Actors, singers and dancers dedicated to saving the historic Theatre 80 in the East Village will perform in a Holiday Cabaret Fundraiser on Monday, December 19, 2022 at 9 p.m. at 80 St. Marks Place, NY, NY 10003. All proceeds go to the Save Theatre 80 Fund. Tickets are $20 at the door and $25 in advance via Venmo @SaveTheater80Showcase.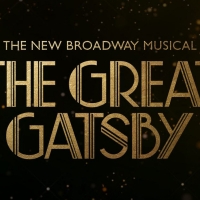 Nathan Tysen, Jason Howland, Kait Kerrigan & Marc Bruni Join THE GREAT GATSBY Musical Creative Team
by Chloe Rabinowitz - Dec 1, 2022
The creative team adapting F. Scott Fitzgerald's landmark novel The Great Gatsby into a Broadway-bound stage musical has been announced. It will feature music & lyrics by Tony Award nominees Nathan Tysen & Jason Howland, and a book by Jonathan Larson Grant winner Kait Kerrigan, helmed by award-winning director Marc Bruni.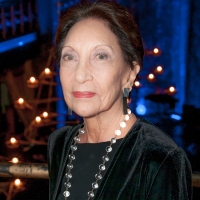 En Garde Arts Launches Joan D. Firestone Fund for Mid-Career Theatre Artists
by Chloe Rabinowitz - Oct 14, 2022
Longtime En Garde Arts Chairperson and board member Joan D. Firestone is being honored with the creation of a fund in her name. En Garde Arts has raised $100,000 through a group of generous donors. This is a five year endeavor and every year one theatre artist will receive an $18,000 award and will have full freedom with how to use the funds.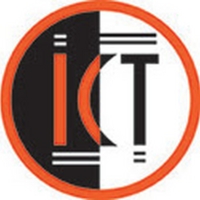 TICK, TICK...BOOM! And More Announced for International City Theatre 2023 Five-Play Season
by A.A. Cristi - Aug 9, 2022
International City Theatre has announced an "Embracing the Future" season of music, comedy, drama and thrills for 2023.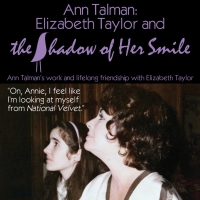 Encore Engagement of ANN TALMAN: ELIZABETH TAYLOR AND THE SHADOW OF HER SMILE is Coming to Feinstein's/54 Below
by Chloe Rabinowitz - Jul 11, 2022
54 BELOW, Broadway's Supper Club, will present a special encore engagement of Ann Talman: 'Elizabeth Taylor and The Shadow of Her Smile" for two (2) performances – Tuesday, September 13 and Wednesday, September 14 both at 7:00pm This is her 54 Below return engagement following her March 31st sold out debut.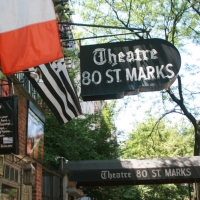 Theatre 80 St. Marks Owners Fight to Keep Venue After Being Told to Vacate By August
by A.A. Cristi - May 20, 2022
Downtown theatre staple, Theatre 80 St. Marks, is facing an uncertain future as its owners face eviction this summer. 
Del McCoury Releases New Single 'Once Again'
by Michael Major - Nov 22, 2021
"Once Again '' is the second single from McCoury's upcoming album Almost Proud (McCoury Music), a blue-collar collection of songs that reflect McCoury's self-image of a working man who chose music as his vocation. Listen to the new single now!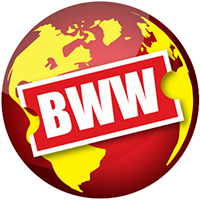 YI Love Jewish Presents LESSONS By Award-Winning Playwright Wendy Graf
by A.A. Cristi - Jul 8, 2021
YI Love Jewish will host and present a play reading of Lessons by playwright Wendy Graf! The event will be 7 pm Monday, August 30 at The Betsy Hotel in South Beach.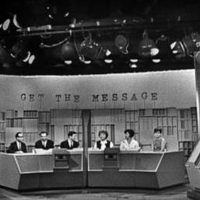 The 5th Annual LOST & FOUND Returns On Buzzr
by A.A. Cristi - Sep 25, 2020
Just when you thought you'd seen it all – BUZZR is ready to reveal some rarely viewed, but extra enjoyable game show treasures this September.
Kitty Carlisle Videos
BWW TV: Tyne Daly, Terrence McNally & More Talk Bucks County Playhouse's Summer Season!
by BroadwayWorld TV - May 29, 2013
Bucks County Playhouse's 2013 Playhouse Productions summer season is set to include the world premiere of a new play by four time Tony Award -winning playwright Terrence McNally, starring Tony and Emmy Award- winner Tyne Daly. The balance of the season is made up of acclaimed musicals and plays and a production specifically for families. The summer season kicked off on Thursday, May 23rd at the Bucks County Playhouse (70 South Main Street, New Hope, PA). The cast and creative team for the 2013 Bucks County Playhouse summer season productions met the press earlier today and BraodwayWorld's Richard Ridge was there to chat with the stars, including Tyne Daly, Terrence McNally, Bobby Steggert and more. Check out what they had to say below!
Kitty Carlisle Frequently Asked Questions
How many Broadway shows has Kitty Carlisle been in?
Kitty Carlisle has appeared on Broadway in 7 shows.
How many West End shows has Kitty Carlisle been in?
Kitty Carlisle has not appeared in the West End