Latest News on Kim Saunders
Kim Saunders News
Pittsburg Theatre Company Black Box Series Presents STEEL MAGNOLIAS, September 16-25
by A.A. Cristi - Jul 25, 2022
Pittsburg Theatre Company (formerly known as Pittsburg Community Theatre) opens its second Black Box series season with Robert Harlin's "Steel Magnolias," September 16, 17, 18, 23, 24, 25 at Steeltown Coffee & Tea in Old Town Pittsburg.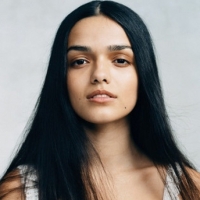 Rachel Zegler, Ruthie Ann Miles, & Jo Lampert Join Reading Of NEWTON'S CRADLE: A GHOST STORY
by A.A. Cristi - Jan 19, 2021
The Saunders Collective presents a virtual closed reading of the new musical Newton's Cradle: A Ghost Story, written by Heath Saunders and Kim Saunders.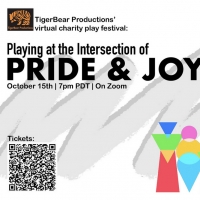 Virtual Theatre Company Matching Donations To Six Charities
by Stephi Wild - Oct 7, 2020
TigerBear Productions presents Playing at the Intersection of Pride & Joy: 6 new short plays by emerging voices benefiting 6 nonprofits in need.
New York Theatre Barn Will Live Stream Excerpts From New Musicals By Rona Siddiqui, Heath Saunders, and Kim Saunders
by Stephi Wild - May 23, 2020
New York Theatre Barn will host a free live stream of its New Works Series on Wednesday, May 27th, 2020 at 7PM EDT.
New York Theatre Barn to Stream New Musicals From Michael R. Jackson, Bobby Cronin and More
by Chloe Rabinowitz - May 18, 2020
New York Theatre Barn will continue to host weekly free live streams of its New Works Series through June 10th, 2020. Upcoming installments of the series include the new musicals Mary and Max, Second Line, Newton's Cradle, Salaam Medina: Tales of a Halfghan, Teeth and Māyā.
Photo Flash: The Saunders Family In FAMILY DINNER: HOLIDAY EDITION At Feinstein's/54 Below
by A.A. Cristi - Dec 26, 2019
FEINSTEIN'S/54 BELOW, Broadway's Supper Club, and The Saunders Collective presented The Saunders Family in "Family Dinner: Holiday Edition" on Monday, December 23. 'Family Dinner: Holiday Edition' was an evening of merriment, mischief and mayhem, with the Saunders siblings joined by their extraordinary music director Dan Garmon and three musical guests: drummer Josh Roberts, bassist Julia Adamy, and guitarist Megan Talay.
Victoria Clark Joins Renée Fleming in Aspen Premiere of PENELOPE
by Julie Musbach - Jul 23, 2019
Tony-Award-winning actress Victoria Clark will join soprano Renée Fleming and the Emerson String Quartet at the Aspen Music Festival and School (AMFS) on August 1 for the Aspen premiere of Penelope, a new work by the late Andre Previn and Tom Stoppard. Clark will perform the role of the narrator in a performance that will also feature pianist Simone Dinnerstein. The performance sold out within weeks of going on sale.
Victoria Clark & Jerry Dixon to Co-Direct Industry Presentation of New Musical HANSEL & GRETL & HEIDI & GÜNTER
by Julie Musbach - Apr 23, 2019
The new musical Hansel & Gretl & Heidi & Gunter, which will have its West Coast premiere at Village Theatre outside of Seattle in 2020, will receive an industry reading co-directed by Tony Award-winner Victoria Clark (The Light in the Piazza) and Jerry Dixon (If/Then) on May 3, 2019 at 3PM.
Heath Saunders' Musical STORY OF THREE Will Play Concert At The Green Room 42
by Julie Musbach - Nov 21, 2018
THE GREEN ROOM 42 - Broadway's new contemporary cabaret club - will continue their New Writers Series with a concert version of Story of Three, the new musical by Heath Saunders, composer of Newton's Cradle and star of Broadway's Natasha, Pierre and The Great Comet of 1812, on Sunday, November 25 at 9:30 PM.
Victoria Clark to Be Honored at NYMF 2019
by Julie Musbach - Nov 1, 2018
The New York Musical Festival (NYMF) will honor Tony, Drama Desk and Outer Critics Circle Award-winning actress Victoria Clark, NYMF Board Member Jill Jaysen and Tony Award-winning producers Frankel, Viertel, Baruch, Routh Group at its 2018 Gala on Sunday, November 11 at the Edison Ballroom in Midtown Manhattan (240 W 47th St, New York, NY 10036).