Latest News on Kevin Mahogany
Kevin Mahogany News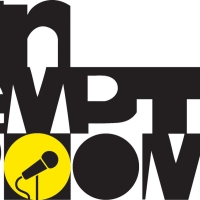 AN EMPTY ROOM Live Streaming Series, Explores The Connective Tissue Between Six Influential Artists From Atlanta
by A.A. Cristi - Sep 27, 2022
An Empty Room, a 6 part original series that explores the connective tissue between 6 uniquely influential artists in the often overlooked Atlanta music scene debuts on Volume.com on September 25, 2022. Each episode will be highlighted by a fan-fueled Live Stream watch party. The next stream is set for Sunday October 9, 2022.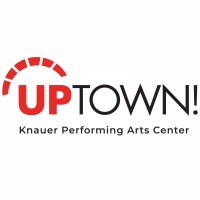 Uptown! Knauer Performing Arts Center Announces Fall and Holiday Jazz Series Featuring Musicians, Vocalists, Dancers & More
by Chloe Rabinowitz - Aug 25, 2022
Uptown! Knauer Performing Arts Center is offering a stellar series of jazz performances with more than two dozen musicians, vocalists, and dancers appearing in West Chester this September through December, hosted by local jazz and blues artist, Sara Michaels.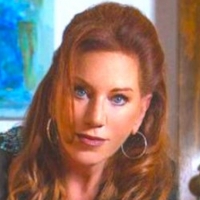 Kathy Kosins To Embark on UK Tour Alongside New Single 'Let's Rewind' with Bob Baldwin
by Michael Major - Aug 23, 2022
The award-winning, Detroit-native will hit several UK spots including Pizza Express Soho, The Pheasantry Chelsea and Hampstead Jazz Club. Kosins, known for her energetic and eclectic musical palette and distinguished international performance history, is thrilled to  return overseas. Check out the new single and tour dates now!
Kolstein Center Announces June and July Performances at Essex House
by Chloe Rabinowitz - Jun 13, 2022
In response to Covid to provide some money to NYC's many out-of-work or underemployed string musicians, Manny Alvarez launched a "Kolstein Performance Showcase" in collaboration with the Essex House on Central Park South/7th.  There is an ongoing schedule every Friday evening from 7-8 PM.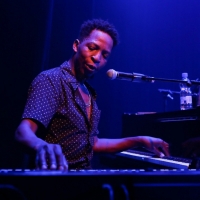 The South African State Theatre Presents Malcolm Jiyane On Dashiki Dialogues With Percy Mabandu
by Stephi Wild - Jun 3, 2022
The South African State Theatre has announced the second instalment of the Dashiki Dialogues with Percy Mabandu as he sits down for an inspired dialogue with the marvellous multi-instrumentalist, Malcolm Jiyane.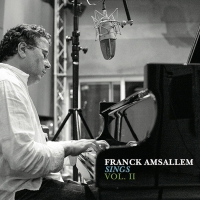 Covenant Winery Summer Concert Series Debuts Memorial Day Weekend 2022
by A.A. Cristi - May 10, 2022
The Covenant Winery Summer Concert Series kicks off Memorial Day weekend in Berkeley with acclaimed French/American jazz pianist, composer and arranger Franck Amsallem. Franck has recorded ten CDs under his own name as well as a collaboration, 'New York Stories,' with (Berkeley's own) Joshua Redman, Roy Hargrove, and Danny Gatton on Blue Note.
The Django Announces March Line-Up: Celebrating Women's History Month
by Chloe Rabinowitz - Jan 27, 2022
THE DJANGO, downtown Manhattan's premier jazz club, is commemorating Women's History Month by hosting more than 20 leading female jazz artists on its stage during March.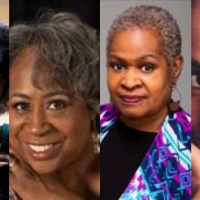 OPERA America Announces Third Cycle of IDEA Opera Grants
by Chloe Rabinowitz - Jan 5, 2022
OPERA America has announced the third cycle of IDEA Opera Grants (Inclusion, Diversity, Equity, and Access), an initiative that supports teams of composers and librettists who identify as African, Latinx, Asian, Arab, and/or Native American in the development of new operatic works and the advancement of their careers in the opera industry.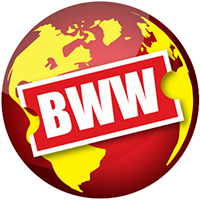 2021 Jazz In The Valley Returns With Javon Jackson, Curtis Brothers, Lakecia Benjamin, and More
by Stephi Wild - Jun 22, 2021
This year's edition features the return of live music, with a diverse assemblage of world-class and emerging jazz musicians, performing in spacious, nine-acre Waryas Park, located in downtown Poughkeepsie, in New York's historic Hudson River Valley, just 90 miles north of New York City.
Miller Theatre at Columbia University School of the Arts Announces New Digital Initiatives for 2020-21 Season
by Chloe Rabinowitz - Oct 16, 2020
Miller Theatre's celebrated, fun and free Pop-Up Concerts resume, with a change of venue. Filmed live in the awe-inspiring Lantern (the top floor venue in the Lenfest Center for the Arts, with sweeping views of Manhattan), Miller invites the public to take a virtual front-row seat for exciting performances by world-class musicians.