Latest News on Kelly Kitchens
Kelly Kitchens News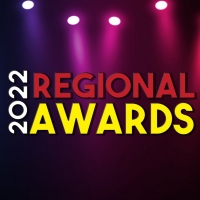 First Stats Released For The BroadwayWorld Seattle Awards; Reboot Theater's CABARET Leads Best Musical
by BWW Staff - Nov 21, 2022
The first live standings have been announced for the 2022 BroadwayWorld Seattle Awards! Nominations were reader-submitted and now our readers get to vote for their favorites.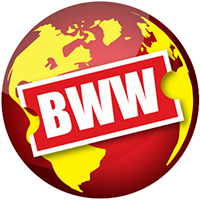 Kentucky Opera Opens 22/23 Season With LA BOHEME
by Stephi Wild - Aug 23, 2022
Kentucky Opera will stage five performances of La bohème at The Brown Theatre this Fall to open its 70th Anniversary Season 22/23. One of the most romantic stories of all time, Giacomo Puccini's La bohème will be performed Friday, Sept. 23 at 8 p.m., Sunday, Sept. 25 at 2 p.m., Tuesday, Sept. 27 at 1:30 p.m., Thursday, Sept. 29 at 8 p.m., and Sunday, Oct. 2 at 2 p.m.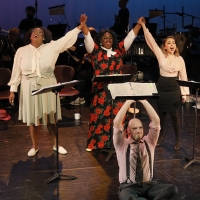 BWW Review: 9 TO 5: THE MUSICAL from Showtunes
by Jay Irwin - Apr 11, 2022
Dear Readers, if you've ever been to a Showtunes show, you know the amount of joy and fun that floods off the stage from those insanely talented performers. And their current production of "9 to 5: The Musical" is no exception.
BWW Review: MRS. CALIBAN from Book-It Repertory Theatre
by Jay Irwin - Mar 27, 2022
Dear Readers, I've said it before, a good ending of a play can forgive a multitude of sins that came before. But how about a cute beginning of a story that finishes off laying there like a dead fish? Unfortunately, that's the case with "Mrs. Caliban", the current offering from Book-It Repertory Theatre. This fishy love story has a good hook but lacked a decent tail to swim it on home.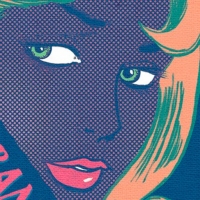 Book-It Repertory Theatre Presents MRS. CALIBAN
by A.A. Cristi - Mar 3, 2022
Book-It Repertory Theatre will return to in-person, live performance on the Center Theatre stage after postponing their winter show due to the Omicron wave of Covid-19.
UW School Of Drama Presents THE IMPORTANCE OF BEING EARNEST
by A.A. Cristi - Oct 25, 2021
What shapes your identity? How do you express who you are in public versus private spheres? What if who you are doesn't align with society's expectations? These are some of the ideas that Kelly Kitchens, stage director for The Importance of Being Earnest at the UW School of Drama, is exploring with glee.
University Of Washington School Of Drama Announces 2021 â€" 2022 Public Season
by A.A. Cristi - Jul 30, 2021
The University of Washington School of Drama has announce its 2021-2022 public season, a season that will happen live and in-person in the beautiful Floyd and Delores Jones Playhouse at UW.
Kentucky Opera Announces Brown-Forman 2021/22 Season
by Stephi Wild - Apr 14, 2021
Kentucky Opera has announced its Brown-Forman 2021/22 season highlighting community and artistic partners, as well as key themes of Faith, Justice and Family that resonated throughout Kentucky Opera's 2020/21 virtual season.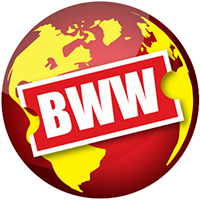 Kentucky Opera Announces Brown-Forman 2020/21 Season
by Stephi Wild - Jan 31, 2020
The 20/21 season begins with Kentucky Opera's second annual Open House at the Brown Theatre. This free-of-charge event on June 14 will feature fun for all ages with engaging activities, backstage tours, performances, and a peek at the upcoming season. On the mainstage, the opera continues to humanize the art form with three productions that celebrate the importance of friendship and community. In its second season, the Awakenings series will continue to partner with social service organizations to explore the connection of the operas' themes to our society today with arts-centered conversations. The Awakenings panel discussions are designed to open our eyes to the world around us by challenging tradition, questioning social narratives and inviting varied perspectives.
Showtunes Theatre Company Celebrates Its 20th Anniversary at Town Hall
by Chloe Rabinowitz - Jan 30, 2020
Showtunes Theatre Company produced its first musical in concert on January 22, 2000 at Town Hall in Seattle. That first show was Anyone Can Whistle, a Stephen Sondheim/Arthur Laurents cult favorite that showcased 30+ local performers and musicians and enjoyed a sold-out-one-night-only performance. Now, 20 years and one month to the day, Showtunes has produced 40 musicals in concert, multiple cabarets and special events produced in and around Seattle since January of 2000 on the very stage it all began - Town Hall Seattle.