Latest News on Keith Davis
Stage Credits
  [Broadway]
Original Broadway Production, 2006
Gbatokai
  [Broadway]
Broadway Revival, 2005
A Cobbler
Pindarus
Ensemble
  [Broadway]
Original Broadway Production, 1978
Porter
  [US Tour]
National Tour, 1977
Newsboy/Gospel Lady's Son/Nightclub Singer
Solitune
  [Broadway]
Original Broadway Production, 1949
Townsperson
Stage
Performances
  [Broadway]
Original Broadway Production, 2006
Gbatokai
  [Broadway]
Broadway Revival, 2005
A Cobbler
Pindarus
Ensemble
  [Broadway]
Original Broadway Production, 1978
Porter
  [US Tour]
National Tour, 1977
Newsboy/Gospel Lady's Son/Nightclub Singer
Solitune
  [Broadway]
Original Broadway Production, 1949
Townsperson
Keith Davis News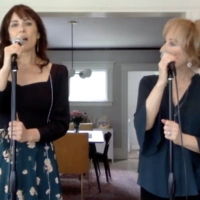 Exclusive: Linda and Laura Benanti Perform 'A Quiet Place' With Seth Rudetsky
by Stephi Wild - May 16, 2021
Laura and Linda Benanti's concert, as part of Seth Rudetsky's Seth Concert Series, premiered yesterday at 3pm and re-aired at 8pm.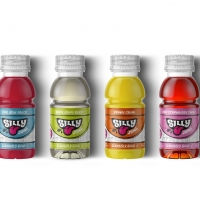 SILLY JUICE Debuts with 6 Taste Varieties
by Marina Kennedy - Aug 20, 2020
Silly Juice, a new line of 'seriously good' juices, proudly announces the online debut of six unique, tasty varieties.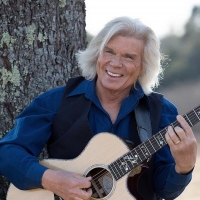 BWW Interview: John Davidson Takes Canceled Birdland Mother's Day Concert To Facebook And Begins Weekly Shows
by Stephen Mosher - May 8, 2020
The unstoppable John Davidson goes live online for the first time ever on Mother's Day via his Facebook page and it promises to be a helluva show.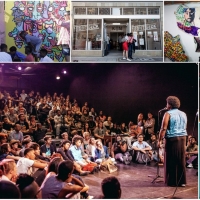 Ragged Wing Presents THE ART OF LEAVING
by Stephi Wild - Mar 3, 2020
Ragged Wing Ensemble (RWE) has announced the program for its final event at The Flight Deck, its brick-and-mortar artistic home since 2014, currently slated to close at the end of March. Conceived as a traveling gallery show and community-engaged ritual performance exploring the experience of displacement and the act of letting go, THE ART OF LEAVING includes participation from The Flight Deck resident companies Lower Bottom Playaz and Kalm Korner in addition to Alena Museum, another arts organization which recently lost its home in Oakland.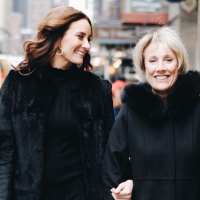 SOPAC Announces an Evening with Laura & Linda Benanti
by Julie Musbach - Sep 30, 2019
Tony Award winner and five-time Tony nominee Laura Benanti shares the SOPAC stage with the vocalist who most influenced her life and future career -- her mother, Linda Benanti -- in Laura & Linda Benanti: The Story Goes On, a touching and humorous musical journey through the special relationship between a mother and daughter.

Ragged Wing Celebrates 15th Anniversary With TIME SENSITIVE
by A.A. Cristi - Dec 18, 2018
In celebration of its 15th anniversary season next year, Ragged Wing Ensemble is pleased to present TIME SENSITIVE, with an updated script written and directed by the company's Artistic Director Amy Sass. Time Sensitive opens in preview on Friday, April 5, 2019, and runs through May 4. Opening night is scheduled for Saturday, April 6. Performances run Fridays and Saturdays at 8 p.m., and Sundays at 5 p.m. Two Saturday matinees at 2 p.m. will take place on April 27 and May 4. Tickets are $25 - $45, and may be purchased online at raggedwing.org.
Keith Davis Frequently Asked Questions
How many Broadway shows has Keith Davis been in?
Keith Davis has appeared on Broadway in 4 shows.
How many West End shows has Keith Davis been in?
Keith Davis has not appeared in the West End