Latest News on Jorge Torres
Latest News on Jorge Torres
Stage Credits
  [Broadway]
Return Engagement [Broadway], 2004
Dancer
  [Broadway]
Original Broadway Production, 1997
Dancer
  [Broadway]
Original Broadway Production, 1993
Pedro Montero
Productions
[Broadway, 2004]
Choreographer
Dance Captain
[Broadway, 1997]
Choreographer
Dance Captain
 
Stage
Performances
  [Broadway]
Return Engagement [Broadway], 2004
Dancer
  [Broadway]
Original Broadway Production, 1997
Dancer
  [Broadway]
Original Broadway Production, 1993
Pedro Montero
Productions
[Broadway, 2004]
Choreographer
Dance Captain
[Broadway, 1997]
Choreographer
Dance Captain
Jorge Torres News
The Ocean Grove Camp Meeting Association Will Present La Fiocco 'Ä" The Fiddler's Dance This Week
by Stephi Wild - Jul 18, 2021
La Fiocco specializes in music of the 17th and 18th centuries on period instruments. The program entitled 'The Fiddler's Dance' will explore music for courtly entertainments from early 17th-century England and France, a 'battle piece' depicting the triumph of good over evil from Spanish Naples, popular English ballads and dances c. 1640 to 1700, and traditional and patriot music from Colonial America.
Austin Pendleton, Charles Busch and More Set For Theater for the New City's LOWER EAST SIDE FESTIVAL OF THE ARTS
by Chloe Rabinowitz - May 14, 2020
With the roster still building, Theater for the New City has currently scheduled over 150 performing arts organizations, independent artists, poets, puppeteers and film makers for its 25th annual Lower East Side Festival of the Arts, which will be mounted virtually for the first time May 22 to 24, 2020.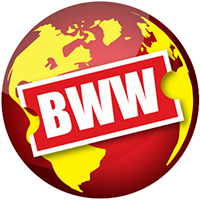 Celebrar√°n el INBAL y Radio UNAM tres d√©cadas del programa radiof√≥nico Hacia una nueva m√ļsica
by Julie Musbach - Oct 7, 2019
La compositora mexicana de m√ļsica contempor√°nea, Ana Lara celebrar√° 30 a√Īos de la creaci√≥n de su programa radiof√≥nico¬†Hacia una nueva m√ļsica, dedicado no s√≥lo a los compositores nacionales, sino tambi√©n a los int√©rpretes de este g√©nero, tanto en M√©xico como en el extranjero, as√≠ como a los escuchas para que conozcan a los creadores de esta modalidad musical.

BWW Review: EL GATO MONTES at Dorothy Chandler PAVILION
by Maria Nockin - May 5, 2019
On May 4, 2019, Los Angeles Opera presented a colorful, opulent production of Manuel Penella's opera EL GATO MONTES (THE WILDCAT) at the Dorothy Chandler Pavilion. Starring in the cast were Placido Domingo as Juanillo, El Gato, with Ana Maria Martinez as Solea and Arturo Chacon-Cruz as Raphael, El Macareno. Needless to say the house was packed.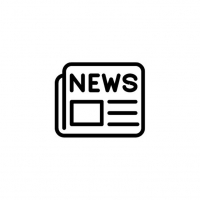 BILLY ELLIOT entre las favoritas en los Premios Unión de Actores y Actrices
by Jose German Martinez Paneque - Feb 11, 2019
Ya se han dado a conocer los nominados a los Premios Union de Actores y Actrices que se entregaran el proximo 11 de marzo, y BILLY ELLIOT se encuentra entre los favoritos en la seccion de teatro con dos nominaciones.
LOVERS, LETTERS, AND KILLERS Opens At 13th Street Repertory
by Stephi Wild - Dec 1, 2017
The 13th Street Repertory Theatre, continuing its exploration of unique and experimental performance art and theatre, opens next with 'Lovers, Letters, and Killers,' a new work performed and starring Eva Dorrepaalby. The work is directed by 13th Street Repertory Artistic Director, Joseph Battista, and is produced by Roslyn McKay.
Midsummer Night Swing Week Three Kicks Off 7/5
by Tyler Peterson - Jun 22, 2016
Week Three of Midsummer Night Swing will have dance enthusiasts dancing cumbia, Lindy hop, tango, and the Charleston under the stars in Lincoln Center's open-air ballroom in Damrosch Park (West 62nd Street between Columbus & Amsterdam Avenues) from July 5 through July 9. Midsummer Night Swing brings together people of all ages, at every skill level, and from diverse backgrounds for 15 evenings of social dance with music played by acclaimed bands from across the country and around the world.
'ALMOST MATA HARI' with Eva Dorrepaal to Play TNC in January
by Tyler Peterson - Dec 22, 2015
In creating a theater piece about Mata Hari, the Dutch-born actress Eva Dorrepaal (www.evadorrepaal.com) found that she shared one quality with the infamous World War I-era spy:  an addiction to dangerous love.  The truth is, you could probably find more similarities if you dig farther, but this is the idea behind her solo show, 'Almost Mata Hari - Lovers, Letters and Killers,' whose premiere run will be presented by Theater for the New City January 7 to 24.
Jorge Torres Frequently Asked Questions
How many Broadway shows has Jorge Torres been in?
Jorge Torres has appeared on Broadway in 3 shows.
How many West End shows has Jorge Torres been in?
Jorge Torres has not appeared in the West End