Latest News on Jordan Sobel
Stage Credits
Fiercely Independent
  [Off-Broadway]
Off-Broadway Production at Soho Playhouse, 2019
Bellman
Jordan Sobel News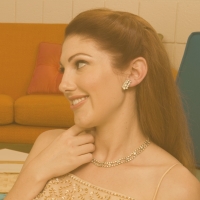 Gulfshore Playhouse Presents the Uproarious Neil Simon Comedy BAREFOOT IN THE PARK
by A.A. Cristi - Mar 2, 2023
Kristen Coury, CEO and Producing Artistic Director of Gulfshore Playhouse, has announced the cast and creative team of the upcoming production of Neil Simon's Barefoot in the Park.
CARBONELL AWARDS Issue Revised List of Nominations for 2021-2022 Theatre Season
by Stephi Wild - Oct 11, 2022
After announcing this year's list of Carbonell Award nominations last Friday, the organization quickly realized that clarifications and additions were necessary. This invariably happens with any complicated, first-time process, so the nonprofit organization ordered a recalculation of the scores in all 20 categories.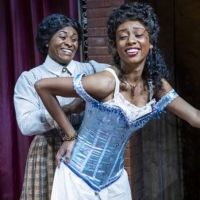 BWW Review: INTIMATE APPAREL Feels Right At Home in Palm Beach Dramaworks' Post-Shutdown Season
by David McKibbin - Apr 14, 2022
You have three more performances of Lynn Nottage's play about finding love and following your dreams at Palm Beach Dramaworks.
Palm Beach Dramaworks to Open Lynn Nottage's INTIMATE APPAREL This Friday
by Chloe Rabinowitz - Mar 22, 2022
Lynn Nottage's heartfelt and heartbreaking Intimate Apparel, which she wrote "to honor the legacy of her great-grandmother," opens at Palm Beach Dramaworks on Friday, April 1 (8pm).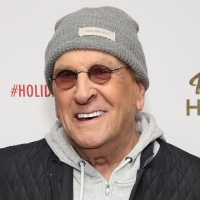 Photo Coverage: Remembering Veteran Actor Danny Aiello
by Walter McBride - Dec 26, 2019
Take a look back on the life and career of Danny Aiello with a collection of photos we've snapped over the years.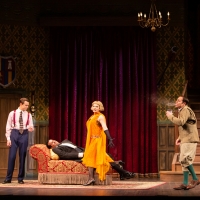 BWW Review: THE PLAY THAT GOES WRONG at Pioneer Theatre Company is So Wrong It's Right
by Tyler Hinton - Dec 7, 2019
One of the first regional productions of the recent Broadway hit comedy, THE PLAY THAT GOES WRONG at Pioneer Theatre Company is so wrong it's fabulously right.
Pioneer Theatre Company Presents THE PLAY THAT GOES WRONG
by A.A. Cristi - Nov 18, 2019
Theatre-lovers are invited to the Cornley Polytechnic Drama Society's production of The Murder at Haversham Manor, via the Broadway and London hit comedy, THE PLAY THAT GOES WRONG. It opens at PIONEER THEATRE COMPANY (PTC) on December 6, 2019 and through December 21, 2019. Tickets for this production can be purchased by calling 801-581-6961 or visiting pioneertheatre.org.

BWW Review: MY NAME IS ASHER LEV at Playhouse On Park
by Joseph Harrison - Apr 29, 2019
What makes someone a true artist? Does it have to do with skill? Passion? A unique eye? Or is it about letting go of earthly things and embracing the traditions set forth by generations of artists before them? And what happens when the path to artistic enlightenment leads to a deep-seated conflict with one's values, religion, and family expectations? Such are the conflicts at the heart of Aaron Posner's MY NAME IS ASHER LEV, based on the book by Chaim Potok, which is now playing at Playhouse on Park in West Hartford, CT.

Shows Added To MY NAME IS ASHER LEV At Playhouse On Park
by Stephi Wild - Apr 17, 2019
My Name is Asher Lev, the award-winning play by Aaron Posner, based on the best-selling novel by Chaim Potok, opens at Playhouse on Park on April 26. Due to strong ticket sales and many shows already close to selling out, several shows have been added to the run.
Cast Announced For MY NAME IS ASHER LEV At Playhouse On Park
by Stephi Wild - Apr 4, 2019
Playhouse on Park has announced the cast for its next Main Stage Series production, My Name is Asher Lev.