Latest News on John Malino
John Malino News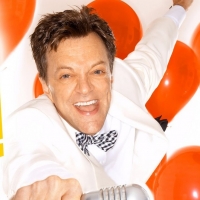 VIDEO: Watch Anjali Bhimani, Alyssa May Gold & More on Jim Caruso's Pajama Cast Party- Live at 8pm!
by Jim Caruso - May 3, 2021
Streaming on Jim Caruso's Cast Party on Monday, May 3, guests will include Anjali Bhimani, Alyssa May Gold, James Gish, Sue Matsuki, and John Malino & Family.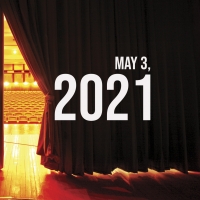 Virtual Theatre Today: Monday, May 3- with Lily Rabe, Charlayne Woodard, and More!
by Nicole Rosky - May 3, 2021
Today (May 3) in live streaming: Charlayne Woodard is Live at the Lortel, Lily Rabe is exploring Shakespeare, and more!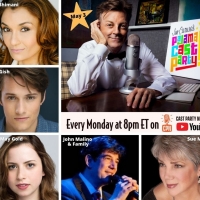 From Broadway To Cabaret JIM CARUSO'S PAJAMA CAST PARTY Is Where The Talent Can Be Seen
by Stephen Mosher - Apr 28, 2021
Jim Caruso continues to book the most enjoyable acts onto his much-loved show.
BWW Review: Gloucester Stage Season Closes Strong with TO KILL A MOCKINGBIRD
by Nancy Grossman - Oct 12, 2017
Gloucester Stage Company concludes its 38th season with a thoughtful and thought-provoking production of Harper Lee's American classic, adapted for the stage by Christopher Sergel. Directed by Judy Braha, this affecting production is buoyed by guileless child actors and strong performances from a bevy of adult stage veterans.

BWW Review: World Premiere of FLIGHT OF THE MONARCH at Gloucester Stage Company
by Nancy Grossman - Sep 13, 2017
Gloucester Stage Company presents the world premiere of playwright Jim Frangione's FLIGHT OF THE MONARCH following an overwhelming audience response to a reading last fall. Managing Director Jeff Zinn is at the controls, with a fine pair of collaborators in Nancy E. Carroll and J. Tucker Smith as a pair of middle-aged siblings who rely on each other as ports in the storm of life.
Harbor Stage Continues Summer with GLENGARRY GLEN ROSS
by Julie Musbach - Jul 5, 2017
Following the success of their delightfully different season opener, Everything is Established, Wellfleet's Harbor Stage Company, continues their sixth summer of serious fun with David Mamet's modern classic Glengarry Glen Ross.  An unrelenting look at the vicious underbelly of masculinity and ambition, Glengarry follows of a group of Chicago real estate salesmen as they jockey for commissions, leads, and personal standing.
BWW Review: Rah Rah for THE MIDVALE HIGH SCHOOL FIFTIETH REUNION
by Nancy Grossman - Jun 7, 2017
The Nora Theatre Company presents the world premiere of Alan Brody's THE MIDVALE HIGH SCHOOL FIFTIETH REUNION, a light-hearted, evocative trip down Memory Lane with the Class of 1954. Directed by Lee Mikeska Gardner, Emmy-winning actor Gordon Clapp and Underground Railway Theater Artistic Director Debra Wise portray two classmates returning to their alma mater for the first time. Neither is sure of what they're looking for, but they hope they'll recognize it if they find it.
BWW Review: BARNUM: Run Away With This Circus
by Nancy Grossman - Apr 18, 2017
The Ringling Bros. and Barnum & Bailey Circus may be folding after 146 years in operation, but you can catch Moonbox Productions' loving tribute to its creator, P.T. Barnum at the Roberts Studio Theatre at the Boston Center for the Arts. Director/choreographer Rachel Bertone has crafted a dazzling, dizzying staging of BARNUM, featuring electrifying performances, beautiful vocals, and an array of circus routines that are made to look easy by the talented ensemble cast. Come follow the band and join this circus!