Latest News on John Jones
John Jones News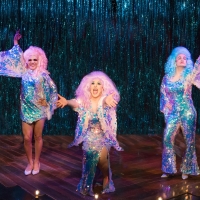 BWW Review: THE LEGEND OF GEORGIA MCBRIDE at Florida Studio Theatre
by Nora Long - May 2, 2022
The themes addressed by "The Legend of Georgia McBride" sparkle in Florida Studio Theatre's production, in a way both respectful of drag as an art form but also approachable, with characters that transporting them a glitter-filled odyssey though sexuality, gender expression, and family. The show runs through May 22.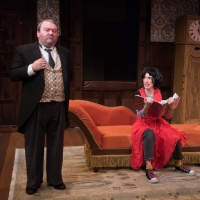 BWW Review: THE PLAY THAT GOES WRONG at Florida Studio Theatre is Comedic Perfection
by Jacob Ruscoe - Mar 6, 2022
By nature, musicals are vastly more popular than plays. They have a natural ability to engage an audience and if there are any lulls in the action, you have a high-flying musical number to bring the show back to life. A play has no safety nets. The actors must be dynamic and make genuine connections in order for thee beauty of a show to be felt.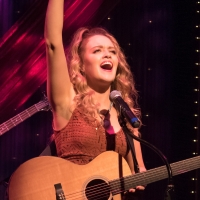 BWW Interview: Madalyn McHugh of FRIENDS IN LOW PLACES at Florida Studio Theatre
by Nora Long - Feb 28, 2022
Cast member Madalyn McHugh, returning to FST for the third time, has a repertoire that includes musical theatre, opera, pop, contemporary Christian music, and, especially, deep country roots. In this interview, we discuss her Nashville origins, what music has taught her, and the magical music moments audiences have experienced in "Friends in Low Places."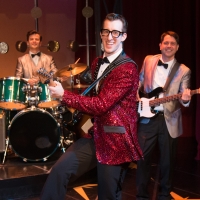 BWW Review: BUDDY: THE BUDDY HOLLY STORY at Florida Studio Theatre Brings Smiles Start to Finish
by Jacob Ruscoe - Nov 20, 2021
There are shows that make you laugh and others that make you cry. We go to the theatre and are swept away by all kinds of emotions. Some shows make us angry and others inspire hope. Then there are the shows that just make us happy. Above all else, "Buddy: The Buddy Holly Story" at Florida Studio Theatre is just that show.
216 Quarterfinalists Announced For 2021 Music Educator Award Presented By The Recording Academy And GRAMMY Museum
by Kaitlin Milligan - Jun 9, 2020
A total of 216 music teachers from 199 cities have been announced as quarterfinalists for the Music Educator Award presented by the Recording Academy® and GRAMMY Museum®. In total, nearly 2,000 initial nominations were submitted. In addition to our quarterfinalists, 91 legacy applicants from 2020 will also be eligible to win the award this year.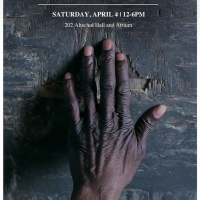 MOVING BODY-MOVING IMAGE Festival Will Return to Barnard College
by Chloe Rabinowitz - Mar 2, 2020
After its sold-out 2018 debut, the biennale MOVING BODY - MOVING IMAGE Festival, conceived and curated by the accomplished choreographer, dancer, teacher, and filmmaker Gabri Christa, returns to Barnard College.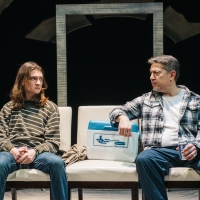 BWW Review: BOY at Keegan Theatre
by Mary Lincer - Feb 12, 2020
Angry irony does not usually get used to describe the lyrics of Oscar Hammerstein. But there isn't always a bright golden haze on the meadow. 'You've got to be taught to be afraid/of people whose eyes are oddly made/and people whose skin is a different shade,' came from his pen as did, 'You've got to be taught before it's too late/before you are six or seven or eight. . . .' The character who sings these words in South Pacific is furious because he's a white man in love with an Asian woman, and in the late 1940s, he's surrounded by people who'd find her eyes to be oddly made. Adam Turner, the eponymous character in Anna Ziegler's Boy being taught what to be before it's 'too late,' also has the double whammy of being the person who doesn't fit society's idea of how to be. The situation jumps out of Hammerstein's league into Orwell's because it's doubleplusungood. But that word's off the table as applied to Keegan Theatre's fine production of the 90 minute Boy; directed with skill and compassion by Susan Marie Rhea.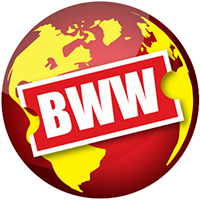 BOY Comes to The Keegan Theatre
by Stephi Wild - Dec 20, 2019
The Keegan Theatre kicks off 2020 with the DC premiere of Anna Ziegler's BOY, opening February 7 and running through March 7, 2020, at the Andrew Keegan Theatre in Washington, DC. BOY is directed by Keegan Artistic Director Susan Marie Rhea. The press opening is on Tuesday, February 11 at 8:00pm.
4th Wall Theatre Company Presents THE REALISTIC JONESES
by Stephi Wild - Dec 3, 2019
4th Wall Theatre will present the Houston premier of Will Eno's Broadway sensation 'The Realistic Joneses.' Eno's critically acclaimed play will re-unite 4th Wall Co-Artistic Directors Kim Tobin-Lehl and Philip Lehl as Bob and Jennifer Jones. Featured in this all-start cast will be guest artist Vaishnavi Sharma as Pony Jones. Ms. Sharma is perhaps most well-known for her regular appearances on Amazon Prime's 'Mr. Robot' alongside Academy Award-winner Rami Malek. She has also been featured in New York-based BEDLAM Theatre's 'Pygmalion' and the original smash hit production of Kate Hamill's 'Sense and Sensibility.' Drake Simpson will complete this stellar cast as John Jones. Mr. Simpson was last seen in 4th Wall's award-winning productions of 'Lobby Hero' and 'True West.' Returning to 4th Wall to direct is Jennifer Dean, who previously directed a beautifully realized production of 'Collected Stories' by Donald Margulies and a brilliant staging of 'Who's Afraid of Virginia Woolf?' by Edward Albee. This collaboration of Houston's most highly recognized professional artists and a nationally recognized award-winning guest artist will surely make 'The Realistic Joneses' the theatrical event of the season.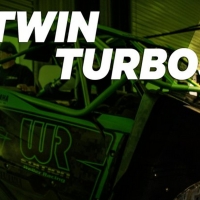 TWIN TURBOS Returns to Discovery Network Dec. 9
by Sarah Jae Leiber - Nov 25, 2019
The father-son duo is back to continue the family tradition of designing and fabricating some of the world's most innovative custom cars. This time, Doug and Brad are ready to show the world they can take on any vehicle, new or old, and transform them into one of a kind, viral sensations. Along with their family business, Brad DeBerti is still chasing his dream of becoming a professional race car driver. This season, the DeBertis push the limits on the innovation and Brad puts the 'pedal to the metal' like never before to keep his racing dreams alive on the returning series, TWIN TURBOS, premiering Monday, December 9, at 10pm ET/PT on Discovery.