Latest News on Jim Thompson
Jim Thompson News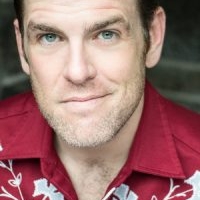 Michael Mayes Returns To Texas For Wagner Debut In Dallas
by Stephi Wild - Jan 17, 2023
Baritone Michael Mayes, a native Texan, returns to Dallas for his first venture into Richard Wagner and The Ring Cycle, debuting the role of Alberich in a new production of Das Rheingold. Born and reared in Cut'n'Shoot, Mayes graduated with a degree in Vocal Performance from the University of North Texas.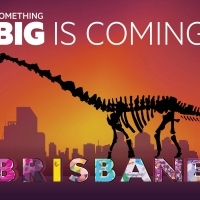 DINOSAURS OF PATAGONIA Exhibit is Coming to Queensland Museum in 2023
by Chloe Rabinowitz - Oct 6, 2022
Some of the world's largest dinosaurs to have ever walked the earth will be stampeding their way into Queensland Museum in 2023. Dinosaurs of Patagonia will kick off the museum's year of the dinosaur when it opens on Friday 17 March 2023, featuring 13 dinosaur species and incredible fossils from South America.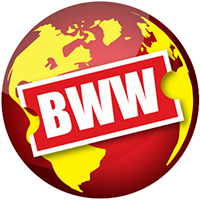 Opera At Florham Presents 40th Anniversary Concert And Dinner
by Stephi Wild - Sep 9, 2022
Opera at Florham celebrates 40 years of continuous music with tributes to founders Charles Del Rosso, Violetta DuPont, and Steve DeMaio. Enjoy a sit-down dinner and a performance by Soprano Alexandra Razskazoff, Mezzo-Soprano Shanley Horvitz, Tenor Frederick Schlick, Baritone Matthew Ciuffitelli, and acclaimed accompanist Mary Pinto. Matthew and Frederick are fan favorites at Opera at Florham, and Alexandra and Shanley are winners of recent Opera at Florham vocal competitions.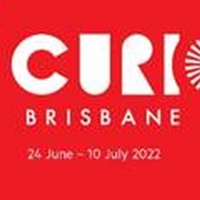 CURIOCITY BRISBANE Opens Today
by Stephi Wild - Jun 24, 2022
Today marks the first of 17 colourful days of Curiocity Brisbane featuring outdoor artworks, interactive installations, conversations and workshops by world-class artists for visitors to explore during Brisbane's winter holidays.
CURIOCITY BRISBANE Returns To Ignite Imagination In 2022
by Stephi Wild - May 9, 2022
Ignite your curiosity this winter as Brisbane transforms into an urban oasis of science and art when Curiocity Brisbane returns from 24 June to 10 July 2022.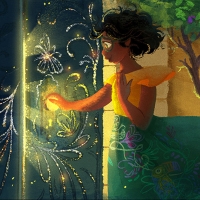 Queensland Museum to Host DISNEY: THE MAGIC OF ANIMATION
by Marissa Tomeo - Feb 5, 2022
Disney magic is coming to the Queensland Museum this summer with Disney: The Magic of Animation set to open in June 2022. Every great animated movie starts with an artists' brushstroke, and the team at Walt Disney Animation Research Library is bringing an amazing selection of artwork from their extensive catalogue in this enchanting exhibition that takes you behind the scenes of your favourite animated films.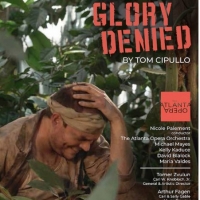 The Atlanta Opera Releases GLORY DENIED Audio Recording & Short Film in November
by A.A. Cristi - Nov 9, 2021
Reflecting its deep commitment and connection to the veteran community, The Atlanta Opera will honor veterans in November with the release of two works centered on Tom Cipullo's Glory Denied, a distinctly American saga about the nation's longest-held prisoner of war, who returns from the jungles of Southeast Asia to a suburban home he barely recognizes.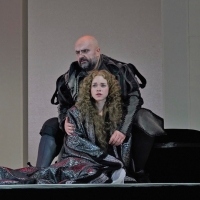 Berkshire Opera Festival Returns to the Stage With an Expanded Summer 2021 Season
by Chloe Rabinowitz - Nov 17, 2020
After Summer 2020's pandemic cancellations and virtual programs, Berkshire Opera Festival looks ahead with cautious optimism to its grand return to the stage in Summer 2021. In addition to its signature Mainstage performance, free concert, and impressive casts of rising stars and luminaries, the season is notable for an exciting expansion of its offerings.
Times Square Arts Announces The Return Of MIDNIGHT MOMENT
by A.A. Cristi - Aug 20, 2020
Times Square Arts is excited to announce the return of Midnight Moment, the world's largest, longest-running digital art exhibition, synchronized on electronic billboards throughout Times Square nightly from 11:57pm to midnight. Beginning this September through November, Times Square's screens will light up with site-specific video works by artists Kambui Olujimi, Optical Animal, and Zina Saro-Wiwa.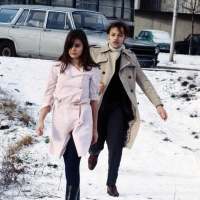 Film Movement Classics Delivers A 2K Digital Restoration Of Alain Corneau's SERIE NOIR
by A.A. Cristi - Apr 10, 2020
SERIE NOIR. Available on Blu-ray for the First Time in North America, Bonus Features Include a Featurette, an Interview with Corneau and Marie Trintignant and a New Essay by Film Critic Nick Pinkerton
Jim Thompson Frequently Asked Questions
How many Broadway shows has Jim Thompson been in?
Jim Thompson has appeared on Broadway in 1 shows.
How many West End shows has Jim Thompson been in?
Jim Thompson has not appeared in the West End