Latest News on Jerry Rose
Jerry Rose News
Visual Arts Center of New Jersey Held Annual Bourbon Bash
by Stephi Wild - Nov 7, 2018
On Friday, October 26, the Visual Arts Center of New Jersey held its annual fall fundraising event, Bourbon Bash: Going Hog Wild for Art, with the unique theme contributing to a fun party atmosphere in the Art Center studios and galleries. Nearly $30,000 was raised through a combination of ticket sales, sponsorships, and revenue from a silent art auction featuring work created by outsider and self-taught artists.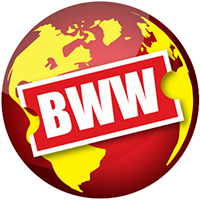 Investors Bank Grants $75,000 To Paper Mill Playhouse
by A.A. Cristi - Apr 26, 2018
Renowned for supporting community-based initiatives in the arts, education, youth programs, healthcare and more, Investors Bank and the Investors Foundation recently presented $75,000 to Paper Mill Playhouse through two grants.

A Universal Message of Kindness in the Debut Children's Story 'The Christmas Tree Nobody Wanted'
by Robert Diamond - Sep 19, 2017
SHE LOVES ME Holiday Musical Comes to San Francisco
by A.A. Cristi - Oct 19, 2016
Nominated for a total of six Tony Awards in 2016 and winner of the Drama Desk and Outer Critic Circle Awards for Outstanding Revival of a Musical, She Loves Me, based on the same romantic story as the popular film You've Got Mail, follows Amalia and George, two perfume shop clerks who don't quite see eye to eye. Constantly bumping heads while on the job, the sparring coworkers can't seem to find common ground. After they each respond to a "lonely hearts advertisement" in the newspaper, they start to fall for their anonymous pen pals-but will love continue to blossom once their identities are finally revealed?
World Premiere of New Play by Theresa Rebeck: SEARED
by Rebecca Russo - Jul 18, 2016
San Francisco Playhouse (Bill English, Artistic Director; Susi Damilano, Producing Director) begins its fourteenth season with the tasty World Premiere Seared by powerhouse playwright Theresa Rebeck. Searedis a special commission by San Francisco Playhouse. Margarett Perry will direct.
Photo Coverage: Friars Club Celebrates 90th Birthday Of Jerry Lewis with Robert De Niro and More!
by Stephen Sorokoff - Apr 9, 2016
Jerry's 90th Birthday Party soon became a telethon of happiness as the Friars evening unfolded.  The pledges given to Jerry Lewis were of love and respect and they came from his fellow Friars and entertainers jam packed into the Frank Sinatra Dining Room.  The amount of laughs in the club even created a new total of hysterics for an institution that has been the home of much laughter during its storied show biz history.