Latest News on Jeff Lorch
Jeff Lorch News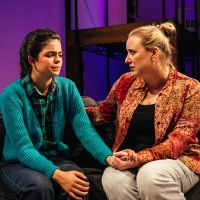 Photos: First Look at the World Premiere of SMILE at IAMA Theatre Company
by Chloe Rabinowitz - Nov 11, 2022
See photos of the world premiere of Smile, a new play developed at IAMA Theatre Company by playwright Melissa Jane Osborne and director Michelle Bossy.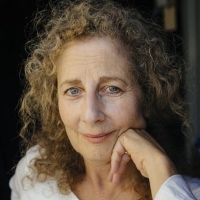 Interview: PRT Artistic Director Marilyn Fox on Directing ALBEE/PINTER
by Shari Barrett - Oct 27, 2022
Tony Award winning playwrights Edward Albee and Harold Pinter, who have left indelible marks in world theatre, both give voice to the outlandish and amusing behavior of humans in many of their dark comedies. Pacific Resident Theatre is offering a retrospective of two of their early one acts in tandem, both first produced in 1960. Albee's Fam and Yam, set in an upper Eastside penthouse, examines an encounter between two unnamed playwrights, one famous, one not, offering Albee's biting wit and incisive satire at its best. In Pinter's The Dumb Waiter, two working-class hitmen wait in a basement for their next assignment. I decided to speak with Pacific Resident Theatre's Artistic Director, Marilyn Fox, about the production.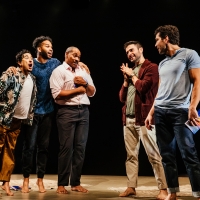 Review: THE INHERITANCE PARTS 1 & 2 at Geffen Playhouse
by Evan Henerson - Oct 21, 2022
THE INHERITANCE is designed to make an audience feel quite a few different kinds of emotions: sadness certainly over lives lost and squandered; seething bitterness over a country adrift; humor over the many creative ways in which smart people cope and endure; and perhaps even a strong inclination to read or stream E.M. Forster's HOWARDS END.
Photos: First Look at Adam Kantor, Bradley James Tejeda, Tantoo Cardinal, Tuc Watkins, and More in THE INHERITANCE at Geffen Playhouse
by Stephi Wild - Oct 12, 2022
The Inheritance is now playing at Geffen Playhouse. Check out all new photos here!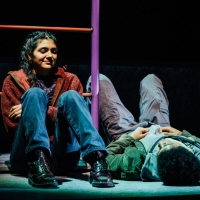 Review: SANCTUARY CITY at Pasadena Playhouse
by Evan Henerson - Sep 30, 2022
As directed by Zi Alikhan with a pitch-perfect technical team and acted to the nines by Ana Nicolle Chavez, Miles Fowler and Kanoa Goo, SANCTUARY CITY is the kind of intelligent evening that may get you talking before the final blackout.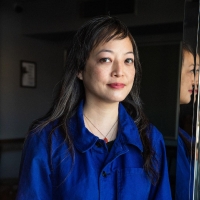 Interview: Carla Ching on the World Premiere of her Play REVENGE PORN OR THE STORY OF A BODY
by Shari Barrett - Sep 23, 2022
Carla Ching is among the first three recipients to win the Los Angeles New Play Project Award, which supports playwriting and producing in smaller Los Angeles theaters. Her new play, Revenge Porn or the Story of a Body, opening September 23 at The Pico, directed by Bernardo Cubría for Ammunition Theatre Company, was originally developed as part of the 2021 Ammo Writers' Lab. It takes a very public look into the private lives of people who hurt the ones they love most, and how or if revenge should be taken to offset the pain. I decided to speak with Carla Ching about the play and how it was developed for its world premiere.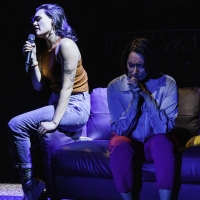 Review: A WICKED SOUL makes for a killer evening
by Evan Henerson - Jul 3, 2022
Director Mike Donahue's production on the Geffen's Cates stage is so intelligent, well-crafted and downright fun that A WICKED SOUL IN CHERRY HILL seems destined to have a future beyond Westwood.
Photos: First Look at A WICKED SOUL IN CHERRY HILL at Geffen Playhouse
by Chloe Rabinowitz - Jun 28, 2022
A Wicked Soul in Cherry Hill is now in previews at Geffen Playhouse. In this poignant true-crime story told completely through song, a tight-knit Jewish community gathers to recount, remember, and reckon with the details of what happened in—and to—their town. Get a first look at photos here!
BWW Review: MAN OF GOD at Geffen Playhouse
by Tracey Paleo - Jun 1, 2022
Set in a hotel room on a mission trip to Thailand, MAN OF GOD four high school girls must grapple with the possibility of their Pastor being a sexual predator. Read our BWW critic's review.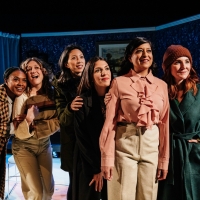 Photos: Inside Look at IAMA's World Premiere of UNTITLED BABY PLAY
by Marissa Tomeo - May 29, 2022
Six women find themselves trapped on an email chain as they plan their friend's baby shower when IAMA Theatre Company presents Untitled Baby Play by Nina Braddock. Katie Lindsay directs the IAMA-developed world premiere for a five-week run that continues through June 27 at Atwater Village Theatre.