Latest News on Jason Howard
Stage Credits
  [West End]
Lincoln Center Revival [West End], 2011
Emile de Becque [Replacement]
  [Broadway]
Original Broadway Production, 1970
Young Nathan Rothschild [Replacement]
  [Broadway]
Original Broadway Production, 1968
Ptolemy (Understudy)
  [Broadway]
Original Broadway Production, 1968
Ensemble
Productions
[Motion Picture, 2017]
Set Decorator
[Motion Picture, 2016]
Set Decorator
Stage
Performances
  [West End]
Lincoln Center Revival [West End], 2011
Emile de Becque [Replacement]
  [Broadway]
Original Broadway Production, 1970
Young Nathan Rothschild [Replacement]
  [Broadway]
Original Broadway Production, 1968
Ptolemy (Understudy)
  [Broadway]
Original Broadway Production, 1968
Ensemble
Productions
[Motion Picture, 2017]
Set Decorator
[Motion Picture, 2016]
Set Decorator
Jason Howard Awards and Nominations
IT Awards - 2012 - Outstanding Actor in a Featured Role
Jason HowardAdvanced Man
IT Awards - 2009 - Outstanding Actor in a Lead Role
Jason HowardUniversal Robots
IT Awards - 2009 - Outstanding Ensemble
Jason HowardUniversal Robots
Jason Howard News
NextStop Announces Cast For LITTLE WOMEN
by A.A. Cristi - Jul 28, 2022
NextStop Theatre Company has announced the cast and creative team for the Broadway musical adaptation of Louisa May Alcott's classic Little Women. The captivating musical will officially open NextStop's 2022/23 season, which also marks the company's 10th professional season of theatre.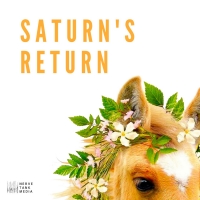 Nerve Tank Media Releases New Audio Drama Based On Acclaimed Stage Play
by Stephi Wild - Jan 18, 2022
The people of Barthos are suffering. Not long ago, everyone had plenty to eat and plenty to trade. Rivers ran full of fish, crops grew without effort, and lifespans increased by decades. Then - with the disappearance of a very special prisoner - everything changed.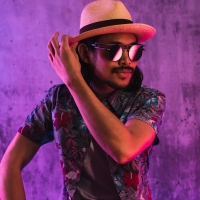 13 Schools Selected for 2021 International Thespian Festival Main Stage
by Chloe Rabinowitz - May 4, 2021
Thirteen schools have been invited to perform on the main stage at the nation's leading high school theatre festival. The International Thespian Festival takes place June 22-25, 2021, in its all-virtual format. Produced by the Educational Theatre Association, the festival celebrates student achievement in the performing arts.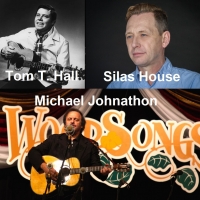 Kentucky Governor's Awards In The Arts To Be Presented Tomorrow
by Chloe Rabinowitz - Jan 25, 2021
Acclaimed country singer/songwriter Tom T. Hall and television host and folksinger Michael Johnathon are among recipients of the 2020 Governor's Awards in the Arts to be presented virtually by Kentucky Governor Andy Beshear on Tuesday, January 26. The ceremony, which will livestream, was delayed due to the COVID-19 pandemic.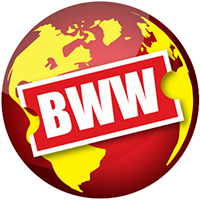 The 54th Season Announced At The Weathervane Theatre!
by A.A. Cristi - Jul 1, 2019
The Weathervane Theatre, a professional, award-winning, equity theatre in Whitefield, NH, is thrilled to announce the 2019 54th Summer Season of alternating rep. Under Producing Artistic Director Ethan Paulini, the Weathervane will present 8 weeks of musicals, comedies and classics never before seen on the Weathervane stage. In addition to Mainstage productions, the Weathervane keeps the calendar full with a variety of other programming for audiences of all ages. 
Photo Flash: First Look At Peculiar Works Project's AFTERPARTY: THE ROTHKO STUDIO
by A.A. Cristi - Jun 19, 2019
The OBIE and New York Innovative Theatre Award-winning Peculiar Works Project, under the co-artistic direction of Ralph Lewis, Catherine Porter, and Barry Rowell, is pleased to announce Afterparty: The Rothko Studio, a site-specific immersive performance in and around the former studio of legendary painter Mark Rothko.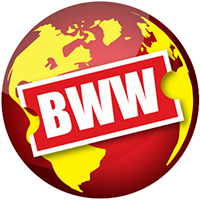 New Circle Theatre Company Re-Emerges With 3rd Inferno Project
by A.A. Cristi - May 17, 2019
New Circle Theatre Company presents the third year of The Inferno Project, featuring world premieres of new short plays inspired by Dante's Inferno, at The Chain Theatre, 312 West 36th St, New York City.  

New Circle Theatre Company And LIU Post Present THE INFERNO PROJECT: LUST AND GLUTTONY
by Stephi Wild - May 26, 2018
New Circle Theatre Company and LIU Post present The Inferno Project: Lust & Gluttony, opening Friday, June 8.
Louisville Poet Wins Book Award
by Julie Musbach - Mar 8, 2018
University Press of Kentucky author Kathleen Driskell was named the winner of the 2018 Judy Gaines Young Book Award for her book Next Door to the Dead: Poems.

36th Annual Kentucky Book Fair Set for Lexington This Weekend
by BWW News Desk - Nov 18, 2017
Now in its 36th year, the Kentucky Book Fair presented by Kentucky Humanities will be held from 9:00 am to 4:00 pm Today, November 18, for the first time ever at the Alltech Arena at the Kentucky Horse Park, 4089 Iron Works Parkway, Lexington, KY.
Jason Howard Frequently Asked Questions
How many Broadway shows has Jason Howard been in?
Jason Howard has appeared on Broadway in 3 shows.
How many West End shows has Jason Howard been in?
Jason Howard has appeared on London's West End in 1 shows.
What was Jason Howard's first West End show?
Jason Howard's first West End show was South Pacific which opened in 2011
What awards has Jason Howard been nominated for?
Outstanding Actor in a Featured Role (IT Awards) for Advanced Man Outstanding Actor in a Lead Role (IT Awards) for Universal Robots and Outstanding Ensemble (IT Awards) for Universal Robots .