Latest News on Jana Jackson
Jana Jackson News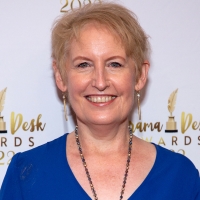 Liz Callaway, Emily Skinner, and More Hit the Stage This Week at Feinstein's/54 Below
by A.A. Cristi - Jun 24, 2022
Next week, FEINSTEIN'S/54 BELOW, Broadway's Supper Club & Private Event Destination, presents some of the brightest stars from Broadway, cabaret, jazz, and beyond. 
LITTLE SHOP OF HORRORS Announces 40th Anniversary Celebrations
by Chloe Rabinowitz - Apr 28, 2022
The Off-Broadway revival of Alan Menken & Howard Ashman's LITTLE SHOP OF HORRORS will paint the town green in honor of the musical's ruby red 40th anniversary. Beginning Thursday, April 28, and throughout the month of May, there will be various events, contests, special performances, and activations to celebrate the beloved, award-winning show's incredible legacy.
Virtual Theatre Today: Friday, May 28- Broadway's Next On Stage Top 5 and More!
by Nicole Rosky - May 28, 2021
Today (May 27) in live streaming: Meet the Top 5 College contestants of Next On Stage, a JOy Luck Club reunion on Stars in the House, and more!
Christine Dwyer, Matt DeAngelis, Donna Vivino & More To Take Part In CABARET ON THE COUCH For Arts For Immigrants
by Chloe Rabinowitz - May 26, 2021
The online series Cabaret on the Couch will return Friday, May 28th with an all-star lineup of performers. The evening will benefit Arts for Immigrants: a professional artists-based community that creates new opportunities specifically designed for the unique environment in which immigrant artists are living.
BWW Review: Go on a musical journey with Local Classic Repertory's NEW WORKS by Adam LaPorte
by Adrienne Proctor - Sep 10, 2020
Local Classic Repertory's online cabaret, NEW WORKS by Adam LaPorte, is a musical theatre journey. This online odyssey is a first for the richly collaborative new theatre company, which was born out of the COVID pandemic. NEW WORKS features gorgeous lyrical storytelling and a long list of incredible talent in this unique online event.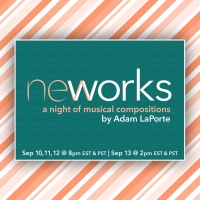 BWW Feature: Local Classic Repertory presents New Works: A Night of Musical Compositions by Adam LaPorte
by Adrienne Proctor - Sep 8, 2020
Local Classic Repertory is presenting an online cabaret. NEW WORKS is a night of musical theatre songs by Adam LaPorte. Songs from his three award-winning musicals, as well as nine new originals, will be headlined by 18 performers in this adaptive artform we now know and love - the online cabaret.
BWW Review: Jim Caruso's Pajama Cast Party Brings The Celebrities And Charm Right Into Your Home
by Stephen Mosher - Jul 12, 2020
After 18 years of doing CAST PARTY on stage, Jim Caruso dealt with the lockdown by bringing it to the internet; and with the help of a stellar producer named Ruby Locknar, they have hit one out of the park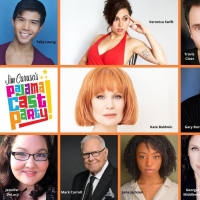 Watch Live on BWW: JIM CARUSO's CAST PARTY with Kate Baldwin, Telly Leung & More!
by Chloe Rabinowitz - Apr 20, 2020
The mother of all open mic night/variety shows has taken to to the web, and it's required watching for lovers of Broadway, jazz and cabaret. Tonight's episode includes performances by Kate Baldwin, Telly Leung, Veronica Swift, Mark Carroll, Gary Burr, Georgia Middleman, Jennifer DeLucy, Travis Cloer, and Jana Jackson.

Songs From Zoe Sarnak, FOLK WANDERING And More Join Prospect's RAVE REVUE Lineup This Friday
by Julie Musbach - Jul 25, 2018
Prospect Theater Company (Cara Reichel, Producing Artistic Director / Melissa Huber, Managing DIrector) is pleased to announce additional songwriters contributing material to its next IGNITE Series concert event, The Rave Revue. 
Prospect Announces Cast of RAVE REVUE Concert
by Julie Musbach - Jul 11, 2018
Prospect Theater Company announces the line-up of artists participating in its next IGNITE Series event, an ongoing concert series featuring today's new voices shaping tomorrow's musicals.