Latest News on James West
James West News
Vincent Victoria Presents FROM AFRICA TO THE WHITE HOUSE
by Stephi Wild - Feb 21, 2023
February is always a time for celebrating African American icons past and present.  In the play 'From Africa to the White House', award-winning theater company Vincent Victoria Presents will highlight 47 Black heroes.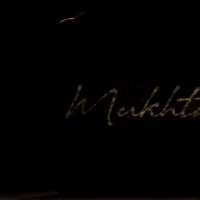 Portland Opera Will Present Powerful New Opera THUMBPRINT This March
by Stephi Wild - Jan 31, 2023
Portland Opera continues the 22/23 season with Thumbprint, an opera inspired by the true story of Mukhtar Mai—a trailblazing Pakistani activist. The libretto, written by Susan Yankowitz, originates from a series of interviews with Mai, paired with a score by Kamala Sankaram that is a dynamic collision of Hindustani and European opera influences.
& JULIET, Starring Lorna Courtney, Betsy Wolfe, Stark Sands and More, Will Open on Broadway This October
by Chloe Rabinowitz - Jul 7, 2022
Currently playing a long-awaited pre-Broadway engagement in Toronto, & Juliet will transfer directly to Broadway, with previews beginning October 28, 2022 ahead of a November 17, 2022 opening at the Stephen Sondheim Theatre. Tickets are available now!
Review: FADE TO BLACK PLAY FESTIVAL at MATCH
by Brett Cullum - Jun 23, 2022
It is safe to say this is a great festival, and well worth your time over the weekend.  Happy ten years to FADE TO BLACK!  Here's hoping for many more decades to come.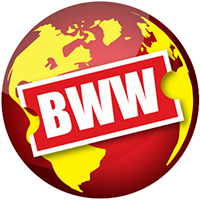 Ghostlight Players Presents Aaron Sorkin's A FEW GOOD MEN Beginning This Week
by Stephi Wild - Jun 8, 2022
Ghostlight Players continues its 2022 season with Aaron Sorkin's searing courtroom drama A Few Good Men.  Directed by Joseph Daly, A Few Good Men will be presented two weekends June 9 through 18 at Hemsley Hall (4 Arthur Kill Road) the Parish House for the Church of St. Andrew. 
BWW Review: MEET THE MAMMA AND COLOR STRUCK at Vincent Victoria Presents
by Brett Cullum - May 6, 2022
These historic writings are coupled with the company's signature lively staging and passion. The two present fascinating portraits of the Black community's experience a hundred years ago, and the surprise is how little has changed.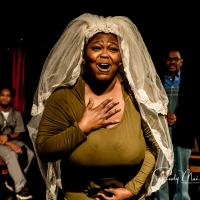 Vincent Victoria Presents Producing Rare Zora Neale Hurston Plays
by A.A. Cristi - Apr 22, 2022
Award winning theater company Vincent Victoria Presents will be mounting for the first time in Houston, during Mother's Day Weekend, two rarely produced plays by Harlem Renaissance playwright, author, and anthropologist, Zora Neale Hurston. The two one act plays, 'Color Struck', and 'Meet the Mamma', were written in the mid 1920's but have seldom been seen onstage and were thought to have been lost until the 1990's.
United Solo Announces THE BEST OF Category, Celebrating Artistic Achievement
by Stephi Wild - Jul 11, 2019
There has never been a lack of extraordinary talent at United Solo. Year by year, audiences have witnessed some of the most amazing solo artists from all over the world share their talents and stories. Some of these artists have made a particularly incredible mark on the audience's hearts through their performances on the United Solo stage at Theatre Row on 42nd Street in Manhattan. Therefore, during the first two weeks of the 10th anniversary season of United Solo, nearly thirty award-winning performers will be gracing the stage once again in THE BEST OF category.
Ghostlight Productions Presents TWELVE ANGRY MEN
by Stephi Wild - May 7, 2019
Ghostlight Productions, presents Reginald Rose's jury room drama Twelve Angry Men, directed by Gary Bradley, with performances May 9-11 at Richmond Town's County Courthouse.
Audiences Respond To MR. BROOKER T. AT THE DOOR At Midtown Art Center
by Alan Henry - Oct 12, 2018
Vincent Victoria Presents, the small theater organization in Houston, Texas that prides itself on doing good work on a small budget and dedicated to recreating forgotten historical moments from African American History onstage, recently took matters into their own hands because of the unfortunate shortage of theater reviewers in the city, and asked audience members to submit their own thoughts and reviews of the World Premiere period drama 'Mr Booker T. at the Door'. The idea is similar to what travelers do on Trip Advisor when reviewing a Hotel and restaurant diners do on on YELP
James West Videos
The James West Hollywood-Sunset Launches Film A NEW SUNRISE OVER SUNSET in Partnership with the David Lynch Foundation
by A.A. Cristi - Mar 21, 2017
 In celebration of the upcoming opening of The James West Hollywood-Sunset, The James Hotels has partnered with the David Lynch Foundation and Dazed Media to create the short film "A New Sunrise Over Sunset". Directed by Shaniqwa Jarvis the film offers a first look inside The James West Hollywood - Sunset, featuring prominent David Lynch Foundation supporters and LA insiders: model and jewelry designer Erin Wasson, vocalist Nia Andrews, artist and clothing designer Cali DeWitt, Grammy-Award winning singer James Fauntleroy, 2016's Best New Chef by Food & Wine, Kris Yenbamroong, and multidisciplinary visual artist, Brendan Fowler.