Latest News on James Collins
Stage Credits
  [Broadway]
1925
Dinty Moore
James Collins News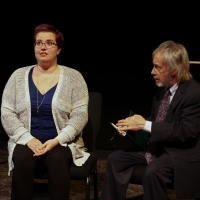 BWW Review: World Premiere of ANOMALOUS EXPERIENCE at The Midnight Company At .Zack
by James Lindhorst - May 12, 2022
Joe Hanrahan's original play ANOMALOUS EXPERIENCE opened on Thursday, May 5th in its world premiere at .ZACK Theater. Produced by The Midnight Company and directed by Morgan Maul-Smith, ANOMALOUS EXPERIENCE examines two patients, in a clinical psychiatric lecture format, who claim to have been abducted by aliens. It is a dialogue driven script with believable stories thanks to the authentic performances of Joe Hanrahan, Payton Gillam and Joseph Garner.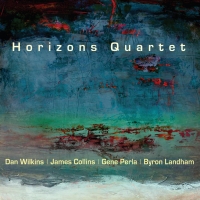 Horizons Quartet Announces New Self Titled Album and Pre-release Show at Miller Symphony Hall
by Stephi Wild - May 9, 2021
On June 25th, Horizons Quartet, will release their self-titled debut on PM Records. Co-founded by up saxophonist Dan Wilkins and pianist James Collins, the quartet's youngest members, and anchored by a pair of their jazz heroes, drummer Byron Landham and bassist Gene Perla, Horizons Quartet is the consummate endorsement of multigenerational collaboration.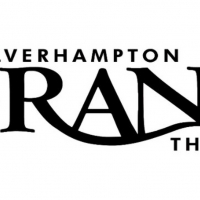 Wolverhampton Grand Launches Online Programme
by Stephi Wild - Jul 17, 2020
Wolverhampton Grand Theatre is to launch a series of FREE online activities over the summer, and there is something for everyone to enjoy and engage with.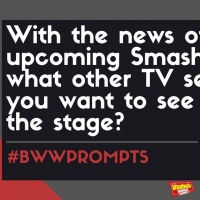 #BWWPrompts: Which TV Series Should Be Adapted for the Stage?
by BWW Prompts - May 21, 2020
We want to hear from you! We're starting #BwayWorldPrompts, where each day we'll be asking our readers on Facebook, Twitter, and Instagram questions to spark some theater conversation.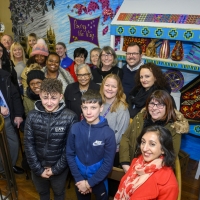 Wolverhampton Grand Theatre Announces New Community Pantomime Project
by Stephi Wild - Dec 18, 2019
Following the hugely successful Standing Tall community pantomime project, Wolverhampton Grand Theatre have once again collaborated with Heath House Studios to work on this year's project, Paving the Way, based on the themes of this year's panto, DICK WHITTINGTON.

Young Performers Bring Literary Classic To The Grand Theatre Stage
by Stephi Wild - May 22, 2019
Young people from Wolverhampton last night took to the Grand Theatre stage to perform George Orwell's ANIMAL FARM, adapted by Peter Hall. The young people are all students of the Grand Arena Youth Theatre, an initiative set up by Wolverhampton Grand Theatre and the Arena Theatre on Wulfruna Street.

Grand Theatre Primary School Pantomime Tour Hits The Road Thanks To Friends Sponsorship
by Stephi Wild - Mar 21, 2019
Dick Whittington travelled the golden pavements to seek his fortune and now thanks to generous sponsorship from the Friends Of The Grand, the theatre's annual AN INTRODUCTION TO PANTOMIME tour can take to the road again - bringing the magic of theatre to school halls for a fourth consecutive year!

Grand Theatre Relaunches 16 - 25 Youth Scheme!
by Stephi Wild - Mar 15, 2019
Wolverhampton Grand Theatre has today announced that its sixteen25 youth scheme has relaunched, making it an entirely free membership for those aged 16 - 25.

Grand Theatre Dementia-Friendly Cafe and Variety Show Tour Announced
by Stephi Wild - Feb 20, 2019
Today, Wolverhampton Grand Theatre announced a new partnership with solicitors FBC Manby Bowdler who have sponsored a dementia friendly Memory Cafe and variety show tour to reach out to those living with dementia.

Grand Theatre Launches Stand Up Comedy Project
by Stephi Wild - Feb 19, 2019
Today Wolverhampton Grand Theatre announced a new young persons' stand up comedy project, STAND UP IF YOU THINK YOU'RE FUNNY.
James Collins Frequently Asked Questions
How many Broadway shows has James Collins been in?
James Collins has appeared on Broadway in 1 shows.
How many West End shows has James Collins been in?
James Collins has not appeared in the West End