Latest News on Ian Falconer
Latest News on Ian Falconer
Stage Credits
Productions
[Off-Broadway, 1996]
Scenic Designer
[Off-Broadway, 1996]
Costume Designer
Scenic Designer
 
Stage
Productions
[Off-Broadway, 1996]
Scenic Designer
[Off-Broadway, 1996]
Costume Designer
Scenic Designer
Ian Falconer News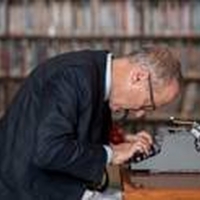 Tickets For David Sedaris Go On Sale at State Theatre Friday, May 6 At 10 A.M.
by A.A. Cristi - May 2, 2022
Hennepin Theatre Trust has announced NPR humorist David Sedaris returns by popular demand on Tuesday, Nov. 1 at 8 p.m. at the historic State Theatre (805 Hennepin Ave., Minneapolis). With sardonic wit and incisive social critiques, Sedaris has become one of America's pre-eminent humor writers. He is the master of satire and one of today's most observant writers addressing the human condition.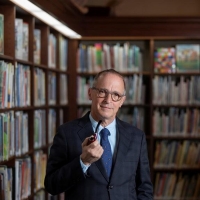 Society for the Performing Arts Presents Author David Sedaris
by A.A. Cristi - Mar 15, 2022
Society for the Performing Arts presents Houston-favorite, David Sedaris on Thursday, April 28, 2022, at 7:30 PM in the Brown Theater in Wortham Center. Delightful, hilarious, and creatively prolific, Sedaris is a force in the modern zeitgeist, daring to laugh off life's quirky complications while exploring both shared and singularly unique experiences.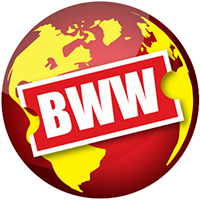 David Sedaris Returns to Seattle in January
by Stephi Wild - Nov 3, 2021
David Sedaris has once again selected Seattle as the host city for a week-long series of workshop readings for his upcoming new book of essays. In eight shows over seven consecutive dates, Sedaris will delight Seattle audiences as he polishes the final manuscript for his soon to be-published book, Happy-Go-Lucky, due out in June 2022.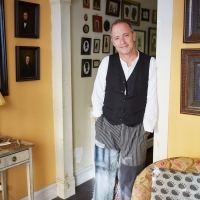 An Evening With David Sedaris Announced At The Soraya, November 10
by A.A. Cristi - Oct 11, 2021
Whether it's his sardonic wit or famously reedy voice, bestselling author David Sedaris is one of the most observant writers of the human condition.  With essays in The New Yorker, bestselling books like Calypso, tours and readings on NPR, Sedaris is one of the most recognizable humorists in America today.  He returns to The Soraya for one night to read from his latest book, The Best of Me, a collection of 42 previously published stories and essays.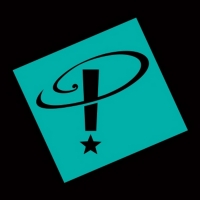 Playhouse Square Announces 4 Author Events for 2022
by Chloe Rabinowitz - Oct 11, 2021
Four new shows have just been announced at Playhouse Square. Events include: An Evening with Anne Lamott, An Evening with Fran Lebowitz, An Evening with David Sedaris, and An Evening with Neil Gaiman.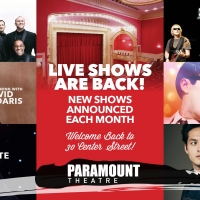 Paramount Theatre Announces Upcoming Shows For 2021-22
by Stephi Wild - Jul 22, 2021
These six shows are the first to be performed inside the auditorium since the pandemic forced our temporary closure in March of 2020.  Tickets for this schedule are now on sale at The Paramount Theatre Box Office, by phone at (802) 775-0903 or via The Heritage Family Credit Union Online Box Office.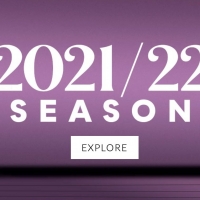 Pacific Northwest Ballet Announces 2021-22 Season
by Stephi Wild - May 12, 2021
Following a year that nobody wants to revisit anytime soon, Artistic Director Peter Boal has optimistically announced the line-up for Pacific Northwest Ballet's 49th season, running from September 2021 to June 2022.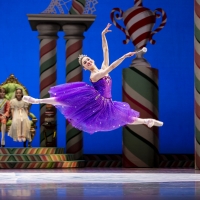 BWW Feature: PACIFIC NORTHWEST BALLET PRESENTS GEORGE BALANCHINE'S THE NUTCRACKER® Filmed at McCaw Hall
by Sondra Forsyth - Dec 7, 2020
Pacific Northwest Ballet's 2020-2021 Dance Happens Everywhere digital season brings the Northwest's favorite holiday tradition to the comfort of home with its sparkling production of George Balanchine's The Nutcracker®.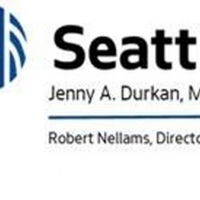 Seattle Center Virtual Experience Fill Dark December Days With Spirited Performances, Workshops, Movies And More
by A.A. Cristi - Dec 4, 2020
While Washington State COVID-19 measures continue to restrict events on the grounds, the spirit of the season remains alive in the virtual experiences offered by organizations across the grounds.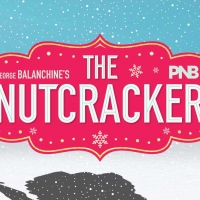 Pacific Northwest Ballet Presents Digital Production of THE NUTCRACKER
by Stephi Wild - Nov 27, 2020
Join Pacific Northwest Ballet's favorite holiday tradition from the comfort of home. Stream this archival performance of George Balanchine's The Nutcracker® with the unique-to-Seattle scenery and costumes by Ian Falconer and immerse yourself in a candy-filled dreamland.