Latest News on Howard Fine
Howard Fine News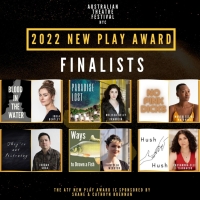 Australian Theatre Festival NYC Announce 2022 New Play Award Finalists
by A.A. Cristi - Aug 8, 2022
Co-Artistic Directors Mark Barford, Connor Delves and Jillian Geurts has announced six finalists for the Australian Theatre Festival NYC 2022 New Play Award.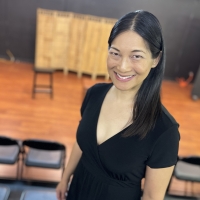 Interview: Meg Lin on Developing Her Solo Show WHAT AM I, CHOP SUEY?
by Shari Barrett - Jun 29, 2022
Prior to pursuing her childhood dream of becoming an actor, Meg Lin was a former K-12 teacher, school principal, college professor, and non-profit CEO. But along the way, she struggled finding her true identity as a Chinese American as the first in her family born in the U.S. In her original solo play What am I, Chopped Suey? Meg shares how she struggled to defy cultural norms to 'save face' while coping with challenges she went through to overcome stereotypes and redefine what it means to be Asian in America. I decided to speak with Meg about how universal her first-generation American tale will resonate with so many, as well as her plans to continue presenting it as an Encore selection from this year's Hollywood Fringe Festival.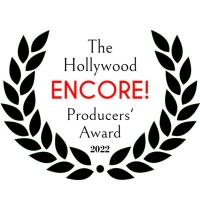 Hollywood Encore! Producers' Awards Announces Winners And Extensions Of The Hollywood Fringe Festival
by Stephi Wild - Jun 28, 2022
The Winners of the Hollywood Encore Producers' Award represent the best of the shows presented at the Hollywood Fringe Festival 2022.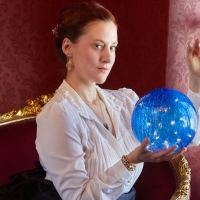 Owl & Pussycat Theatre Company Presents THE ECSTASY OF VICTORIA WOODHULL
by A.A. Cristi - May 23, 2022
Reach across the mortal plane to meet the brazen and irrepressible Suffragette (whom you probably have never heard of) who was the First Woman to run for President of the United States in 1872 in The Ecstasy of Victoria Woodhull. Join our modern clairvoyant, Celeste, in an immersive seance where she endeavors to bring back Victoria's spirit to learn her full story.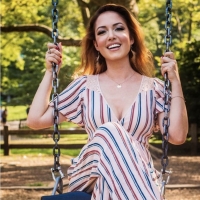 Erika Smith To Release First Album CALENDAR GIRL
by Chloe Rabinowitz - Feb 17, 2022
Erika Smith is an actress, music artist and writer, who is releasing her first studio album 'Calendar Girls,' in collaboration with Calvin Gaines and Mark Wilson, who are the producers.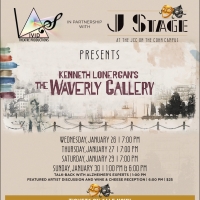 BWW Previews: STELLAR CAST AND SHOW DATES FOR THE WAVERLY GALLERY ANNOUNCED at J STAGE THEATRE
by Deborah Bostock-Kelley - Jan 7, 2022
Tickets are now available for J Stage Theatre's winter production of The Waverly Gallery. All performances will take place at the J Stage Theatre at the Maureen and Douglas Cohn Jewish Community Center, 13009 Community Campus Drive, Tampa. The show opens on Wednesday, January 26 at 7:00 PM and runs through Sunday, January 30.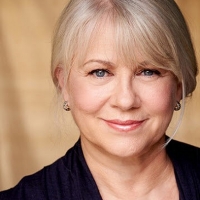 UH Mānoa Nominees Prepare For Irene Ryan Scholarship Competition
by A.A. Cristi - Feb 2, 2021
Next week, twelve University of Hawai'i at Mānoa students will be among several hundred undergraduate and graduate students sharing their talents in a regional collegiate acting competition that could forward any one of them to Nationals.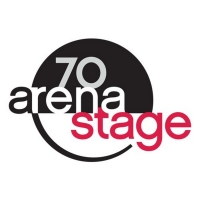 Arena Stage Announces Playwrights' Arena for the 2020/21 Season
by Chloe Rabinowitz - Aug 18, 2020
Arena Stage at the Mead Center for American Theater has announced that the 2020/21 Season of Playwrightsa?? Arena will be in partnership with Georgetown and Howard Universities. Originally launched in 2013, Playwrightsa?? Arena has empowered local professional playwrights to fully examine their artistic and dramaturgical practice.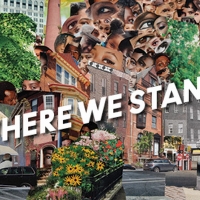 Baltimore Center Stage Announces Virtual Student Matinee Program Of WHERE WE STAND
by Stephi Wild - Apr 22, 2020
Baltimore Center Stage announced today a Virtual Student Matinee program of their production of Where We Stand by Donnetta Lavinia Grays.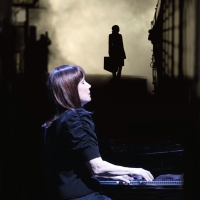 BWW Interview: Mona Golabek of THE PIANIST OF WILLESDEN LANE at TheatreWorks Silicon Valley Helps Us Find Our Common Humanity by Telling Her Mother's Story
by Jim Munson - Jan 8, 2020
Mona Golabek, the sole performer of a?oeThe Pianist of Willesden Lanea?? at TheatreWorks Silicon Valley, has truly followed a singular path, both in her career and in her life. She first came to prominence as a virtuoso concert pianist appearing with major orchestras around the world. In 1998, she began hosting her own successful syndicated radio show, a?oeThe Romantic Hour,a?? which combined romantic poetry and classical music. Her life took another unexpected turn in 2002 when she co-wrote the best-seller a?oeThe Children of Willesden Lanea?? which tells the story of her mother, Lisa Jura, whose life was saved as a young girl by the Kindertransport which took her away from her family in Nazi-occupied Austria to safety in London. In 2012, Ms. Golabek collaborated with Hershey Felder to create the stage adaptation a?oeThe Pianist of Willesden Lane.a?? She has since taken the show across the country and toured internationally, and now makes it her mission to use her mother's story as a catalyst to bring reconciliation in our divisive world. BroadwayWorld recently spoke with Ms. Golabek from her home in Los Angeles. In conversation, she exhibits the natural warmth and ease of an accomplished radio host and has just the barest hint of a sort of pan-European accent, perhaps another sign of the enduring influence of her mother.