Date of Birth: December 08, 1934
Date of Death: September 24, 2003 (68)
Birth Place: Brooklyn, NY, USA
Latest News on Herb Gardner
Stage Credits
Productions
[Broadway, 1968]
Director
Writing
Playwright
Playwright
Playwright
Playwright
Playwright
Playwright
Bookwriter/Lyricist
Bookwriter
Lyricist
Herb Gardner Awards and Nominations
The Pulitzer Prize - 1992 - The Pulitzer Prize for Drama
Herb Gardner, Conversations With My Father
Outer Critics Circle Awards - 1986 - John Gassner Playwriting Award

Herb Gardner, I'm Not Rappaport
Tony Awards - 1963 - Best Play
Herb Gardner, A Thousand Clowns
Herb Gardner News
MSMT Mourns the Passing of Legendary Star, Bernard Wurger
by Carla Maria Verdino-Süllwold - Dec 22, 2022
Maine State Music Theatre was saddened to receive news of the passing of one of its legendary stars – an actor whose career was inextricably interwoven with the history of Maine's premier musical theatre. "Bernie" Wurger was a mainstay of MSMT summers from 1962 until 2000, playing 195 leading and supporting roles and winning an indelible place in the hearts of his public. His long and versatile career spanned opera, musical theatre, directing, and film not only in Maine but in New York and leading regional theatres across the country.
IVRT Introduces New Theatre Experience: SUPPER CLUB
by Chloe Rabinowitz - Mar 28, 2022
IVRT will present three delightful stories over some great Italian food at Eddie's Eatery as it launches a new IVRT Supper Club featuring the touching comedy 'Our Lady of the Tortilla,' the humorous play 'I'm Not Rappaport' and the charming Sondheim musical 'Marry Me A Little.' Ticket holders will enjoy a play with a three-course dinner.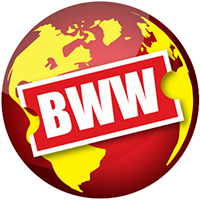 Mirvish Productions Will Dim the Lights at the Royal Alexandra Theatre to Honor Paul Soles
by Stephi Wild - May 30, 2021
Paul Soles, a legendary and pioneering actor whose long and multi-faceted career including two starring roles for Mirvish Productions, died at the age of 90 on May 26th, 2021.
Florie Seery Appointed Associate Dean, Yale School Of Drama And Managing Director, Yale Repertory Theatre
by A.A. Cristi - Apr 28, 2020
Florie Seery has been appointed Associate Dean and Managing Director of Yale School of Drama and Yale Repertory Theatre, effective July 1, 2020. She also joins the faculty as Assistant Professor Adjunct of Theater Management.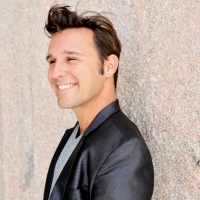 BWW Interview: SO NOW YOU KNOW with Nicolas King
by Nicholas Adler - Mar 29, 2020
Welcome to the first edition of So Now You Know!  I am thrilled to have the talented and generous Nicolas King be my debut guest!! While I've known of Nicolas's talent for several years, it wasn't until this past December that I was introduced to his kind and giving nature.
The Riant Theatre Kicks Off 2020 STRAWBERRY ONE-ACT FESTIVAL With Encore Run Of Best Plays From Its Repertory
by Chloe Rabinowitz - Jan 22, 2020
The Riant Theatre (Van Dirk Fisher, Artistic Director) -- the AUDELCO Award-Winning nonprofit, which provides a nurturing environment for playwrights and theatre creatives of diverse cultural backgrounds to develop new plays, presents some of the Best Plays From The Strawberry One-Act Festival at the Leonard Nimoy Thalia at Peter Norton Symphony Space, 2537 Broadway at 95th St, NYC. Tickets are $40 General Admission; $35 for Seniors and Students with I.D. Box Office: 212-864-5400 or online at www.SymphonySpace.org (Youtube Promo https://youtu.be/PTCS2ugfRL0)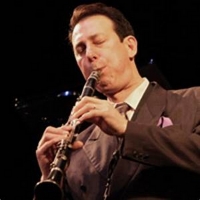 Bickford Benefit Concert Announced Monday, November 4
by A.A. Cristi - Oct 29, 2019
The Bickford Theatre at The Morris Museum has long been a destination for music lovers.
A THOUSAND CLOWNS Comes to Sierra Madre Playhouse
by Stephi Wild - Aug 11, 2019
The next selection in the Off the Page series of staged readings at Sierra Madre Playhouse is the comedy A Thousand Clowns.
BWW Review: I'M NOT RAPPAPORT Charms at the Redhouse Arts Center
by Natasha Ashley - Mar 16, 2019
The Redhouse Arts Center in Syracuse, New York is now delighting audiences with their entertaining and engaging production of Herb Gardner's play I'm Not Rappaport. Impressively directed by Vincent J. Cardinal, the production marks the reunion of Fred Grandy and Ted Lange, castmates of the beloved television series The Love Boat.

Herb Gardner's GROUNDHOG JAM Announced At The Morris Museum
by A.A. Cristi - Jan 16, 2019
The great Groundhog Jam has a long history of prying jazz fans out of their warm burrows and into the chill of February weather in order to welcome the advent of spring.  The Bickford Theatre at the Morris Museum continues a tradition of hosting this event on Monday, February 4, 2019 at 7:30 PM. Herb Gardner, who plays both trombone and piano, is assembling a stellar group of musicians from the New York, New Jersey, and New England areas including: Fred Vigorito on cornet, Joe Licari on clarinet, James Chirilloon guitar, Mike Weatherly on bass and Robbie Scott on drums.  Daughters Abbie and Sarah Gardner will be handling the vocals and guitar.
Herb Gardner Frequently Asked Questions
How many shows has Herb Gardner written?
Herb Gardner has written 7 shows including One Night Stand (Bookwriter/Lyricist), The Goodbye People (Playwright), Thieves (Playwright), I'm Not Rappaport (Playwright), Conversations With My Father (Playwright), A Thousand Clowns (Playwright), I'm Not Rappaport (Playwright).
What awards has Herb Gardner been nominated for?
The Pulitzer Prize for Drama (The Pulitzer Prize) for Conversations With My Father John Gassner Playwriting Award (Outer Critics Circle Awards) for I'm Not Rappaport and Best Play (Tony Awards) for A Thousand Clowns .
What awards has Herb Gardner won?
John Gassner Playwriting Award (Outer Critics Circle Awards) for I'm Not Rappaport.