Latest News on Harold Green
Stage Credits
  [Broadway]
1935
Ensemble
Harold Green News
Tickets On Sale For The Toronto Premiere Of SMALL MOUTH SOUNDS
by Stephi Wild - Mar 14, 2022
Tickets are now on sale for the Toronto premiere of Small Mouth Sounds by Bess Wohl, running April 8th - 10th, 2022 at The Red Sandcastle Theatre.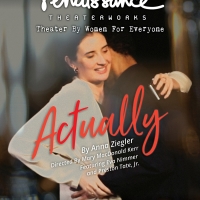 Renaissance Theaterworks Delves Into #MeToo and Consent With ACTUALLY
by Stephi Wild - Jan 27, 2022
Renaissance Theaterworks (RTW) presents ACTUALLY by Anna Ziegler at their new artistic home, 255 S. Water St., running March 11 through April 3, 2022. The play will be directed by Mary MacDonald Kerr and features Eva Nimmer and Preston Tate, Jr. ACTUALLY is sponsored By: George & Sandy Dionisopoulos and J. Michael Reavis.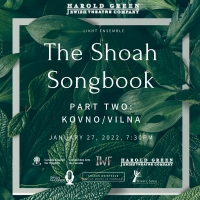 Harold Green Jewish Theatre Company Announces Return of The Shoah Songbook Series
by Chloe Rabinowitz - Jan 11, 2022
Today, the Harold Green Jewish Theatre Company announced the much-awaited return of The Shoah Songbook series. This time, the Likht Ensemble transports listeners to the ghettos of Lithuania in Part Two: Kovno/Vilna.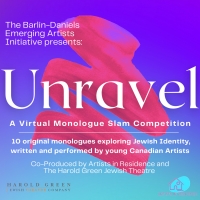 The Harold Green Jewish Theatre Company Launches The Barlin-Daniels Emerging Artists Initiative
by A.A. Cristi - Mar 23, 2021
The Harold Green Jewish Theatre Company in conjunction with Artists in Residence has announced the launch of 'The Barlin-Daniels Emerging Artists Initiative,' a new endeavour to support, nourish and encourage the development of a new generation of theatre artists.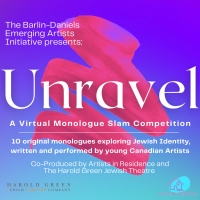 'The Barlin-Daniels Emerging Artists Initiative' Presents UNRAVEL: A VIRTUAL MONOLOGUE SLAM COMPETITION
by Chloe Rabinowitz - Mar 23, 2021
'The Barlin-Daniels Emerging Artists Initiative' will present its inaugural event on May 19th, 2021 with a live online broadcast of Unravel: A Virtual Monologue Slam Competition, featuring 10 original monologues written and performed by young Canadian artists on the topic of 'Jewish Identity.'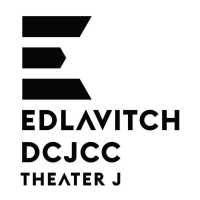 Theater J Expands Israeli Theater Collection With Nine Filmed Productions
by Chloe Rabinowitz - Feb 11, 2021
Theater J is growing its innovative Israeli Theater Collection with nine high quality streaming videos with English-language captions from many of Israel's leading theater companies. The collection provides audiences across North America exclusive access to the productions, all of which were filmed pre-COVID.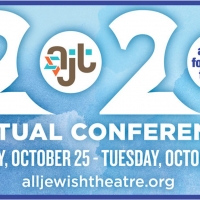 Alliance for Jewish Theatre's 2020 Virtual Conference Announces Plan of Events
by Stephi Wild - Oct 18, 2020
The Alliance For Jewish Theatre has announced its 2020 Conference, along with a detailed plan of events.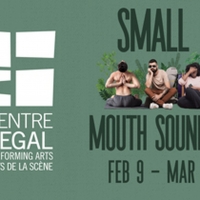 Segal Centre Presents Louise Pitre In THE TIMES THEY ARE A-CHANGIN'
by A.A. Cristi - Feb 11, 2020
The Segal Centre is thrilled to be welcoming back Tony nominee and 4-time Dora winner Louise Pitre and W. Joseph Matheson (as seen in 2018's hit The Angel and the Sparrow) for a concert celebration of Jewish musical artists of the 60s. Directed by Avery Saltzman, The Times They Are a Changin' will be rocking the Sylvan Adams Theatre from March 1 to March 22, 2020.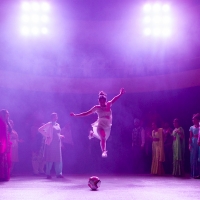 Starvox Entertainment Presents North American Premiere Of BEND IT LIKE BECKHAM: THE MUSICAL
by Chloe Rabinowitz - Nov 25, 2019
Leading live-entertainment company Starvox Entertainment, Bend it Films and Kintop Picturesin association with TO Live, are thrilled to present the North American premiere production of BEND IT LIKE BECKHAM:The Musical. Arriving in time for the holiday season with a limited engagement December 7, 2019 - January 5, 2020 at the Bluma Appel Theatreat the St. Lawrence Centre for the Performing Arts, rehearsals are underway in Toronto now with a diverse cast of performers from Canada, the UK, and US.

Jake Epstein Makes Solo Theatrical Debut At Toronto Fringe
by Stephi Wild - May 8, 2019
Jake Epstein and Derrick Chua are thrilled to announce the World Premiere of Epstein's autobiographical tale Boy Falls From The Sky: Jake Epstein Live at Supermarket, playing as part of the Toronto Fringe Festival, July 3 - 14, 2019. Performance venue Supermarket is a vibrant restaurant and bar, located in the heart of Kensington Market at 268 Augusta Avenue (just south of College Street), Toronto.
Harold Green Frequently Asked Questions
How many Broadway shows has Harold Green been in?
Harold Green has appeared on Broadway in 1 shows.
How many West End shows has Harold Green been in?
Harold Green has not appeared in the West End