Latest News on Gurpreet Kaur Bhatti
Gurpreet Kaur Bhatti News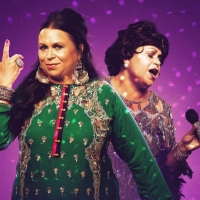 Rifco Theatre Company and Watford Palace Theatre Present GLITTERBALL
by Stephi Wild - Jun 14, 2022
Sonia's life has always been a bit of a double act, brought up as one half of a Shirley Bassey tribute act. alongside her overbearing mother Gloria, she left a trail of sequins across the working men's clubs of East Anglia.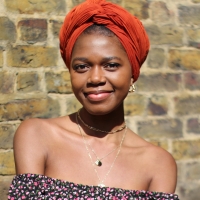 2022 Susan Smith Blackburn Prize Awarded to Benedict Lombe for LAVA
by Chloe Rabinowitz - Apr 11, 2022
The 2022 Susan Smith Blackburn Prize has been awarded to U.K. playwright Benedict Lombe for her debut play Lava. In a special presentation at Shakespeare's Globe in London, the Blackburn Prize judges presented Lombe with a cash prize of $25,000, and a signed limited-edition print by renowned artist Willem de Kooning, created especially for the Prize. 
Groundbreaking Principles Established For Digital Broadcast Of Stage Plays
by Chloe Rabinowitz - Apr 7, 2022
WGGB has agreed a groundbreaking set of principles to govern the digital broadcasts of stage plays by the Royal Court, the Royal Shakespeare Company and the National Theatre.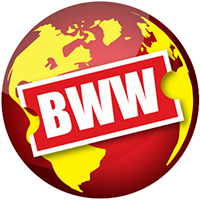 Tara Theatre Announces Next Season Of Work
by Stephi Wild - Mar 21, 2022
Following its relaunch from Tara Arts to Tara Theatre in 2021 under Artistic Director Abdul Shayek, 2022 will see the company produce shows and events locally, nationally and internationally of differing scales and on different platforms.
New Play Commission Scheme Launches; Backed By Caryl Churchill, Tom Stoppard, and More
by Stephi Wild - Mar 14, 2022
The New Play Commission Scheme (NPCS), led by WGGB in partnership with HighTide Theatre, UK Theatre and the Independent Theatre Council, has been designed to respond to the decline in new theatre commissions during the Covid-19 pandemic.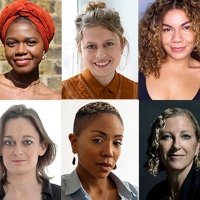 The Susan Smith Blackburn Prize Announces 2022 Finalists
by Stephi Wild - Jan 31, 2022
The Susan Smith Blackburn Prize today announces 10 Finalists for its prestigious playwriting award, the oldest and largest prize awarded to women+ playwrights - now in its 44th year .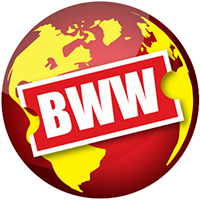 Emily White Announced As The Recipient Of The 52nd George Devine Award
by Stephi Wild - Dec 8, 2021
Emily White has been announced as the recipient of the 52nd George Devine Award for her play Atlantis, picking up a £15,000 prize.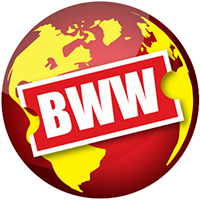 George Devine Award 2021 Longlist Announced
by Stephi Wild - Nov 18, 2021
The George Devine Award today announces its 2021 Longlist of eight playwrights. Formed in 1966 in memory of the Royal Court's founding Artistic Director George Devine, the Award is recognised as one of the most prestigious in new writing and seeks to shine a light on a playwright of promise.
Leading Playwrights Back New WGGB Digital Principles For Theatre
by Stephi Wild - Sep 20, 2021
Leading playwrights and WGGB members Caryl Churchill, April de Angelis, Nick Dear, David Edgar, David Eldridge, Lee Hall, Gurpreet Kaur Bhatti, Lucy Kirkwood, Bryony Lavery, Simon Stephens, Sir Tom Stoppard, Jack Thorne and Roy Williams OBE have backed new digital principles for theatre launched today.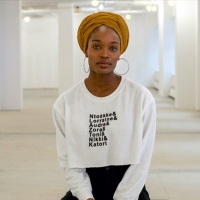 Erika Dickerson-Despenza Awarded 2021 Susan Smith Blackburn Prize for CULLUD WATTAH
by Chloe Rabinowitz - Apr 7, 2021
The 2021 Susan Smith Blackburn Prize has been awarded to U.S. playwright Erika Dickerson-Despenza for her play about the Flint, Michigan water crisis, cullud wattah. Awarded annually since 1977, The Susan Smith Blackburn Prize is the largest and oldest international prize honoring Women+ playwrights.