Latest News on Greg Dean:
Greg Dean News
The Catastrophic Theatre Presents EDDIE GOES TO POETRY CITY By Richard Foreman
by A.A. Cristi - Jan 11, 2023
Eddie dreams of escape—from the office where he suffers at the hands of his co-workers, from a doctor whose treatments seem far worse than any medical complaint, perhaps from even the play itself!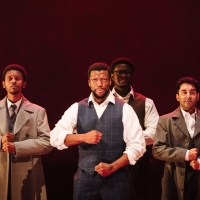 Review: MANDELA, The Young Vic
by Franco Milazzo - Dec 11, 2022
To paraphrase Henry Wadsworth Longfellow, when Mandela is good, it's very, very good, and when it's bad, it's almost unwatchable.
Photos/Video: First Look at Michael Luwoye and the Cast of MANDELA in Rehearsal
by Stephi Wild - Nov 8, 2022
The world premiere musical Mandela has released all new photos and video from the rehearsal room, featuring a first glimpse and early listen of the soaring new musical ahead of its opening at the Young Vic Theatre. 
Photos: Inside Rehearsal For the Young Vic's MANDELA
by Stephi Wild - Oct 25, 2022
Prior to its world premiere at the Young Vic in November, Mandela, the soaring new musical infused with the rhythms of South Africa begins rehearsals in London. Check out all new rehearsal photos here!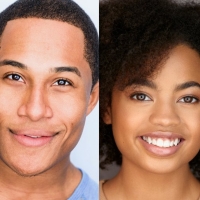 Daniel Yearwood, Morgan Dudley, Ben Jackson Walker & More to Lead SENIOR CLASS 29-Hour Industry Reading
by Chloe Rabinowitz - Sep 9, 2022
The new original musical Senior Class will receive a AEA 29-hour industry reading beginning this week. Senior Class has a book, melodies, and lyrics written by Melvin Tunstall, III and music & arrangements by Greg Dean Borowsky and was conceived by Kevin Duda.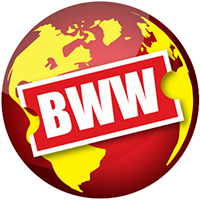 The Catastrophic Theatre Announces 2022-23 Season Celebrating 30 Years of Avant-Garde Theatre
by A.A. Cristi - Sep 1, 2022
The Catastrophic Theatre has announced its 2022-23 season, highlighting the work that has made it, along with its forerunner Infernal Bridegroom Productions (IBP), Houston's premier avant-garde theatre for three dang decades.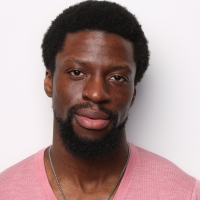 Cast Announced For World Premiere of MANDELA at the Young Vic
by Stephi Wild - Jun 21, 2022
The Young Vic today announces the cast and creative team for the world premiere of Mandela, a new musical that tells the story of Mandela the man and the movement behind him.
The World Premiere of Afsaneh Aayani's INNOMINATE Runs May 27 through June 19 at MATCH
by A.A. Cristi - May 5, 2022
Innominate is an experimental, devised, dance-theater performance created, directed, and designed by acclaimed local multidisciplinary artist Afsaneh Aayani. Dually inspired by Pablo Picasso's painting Guernica and Iran's Green Revolution, Innominate combines puppetry, live original music, mixed media, and movement to create a surreal journey through Aayani's personal experience as an immigrant from war-torn Iran. 
World Premiere of MANDELA is Part of the Young Vic's Summer-Autumn Season
by Stephi Wild - Apr 14, 2022
Young Vic Artistic Director Kwame Kwei-Armah has announced the upcoming work for Summer and Autumn 2022.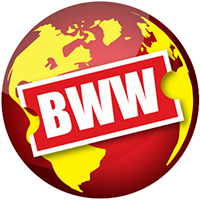 The Drama Squad Returns to Houston This Fall!
by A.A. Cristi - Sep 1, 2021
Last spring, Catastrophic dispatched teams to the backyards and driveways of audience members to perform entirely original work in a masked, socially distanced format for no more than 10 audience members at a time.