Latest News on Gerard Oestreicher
Stage Credits
Productions
[Broadway, 1984]
Theatre Owner / Operator
[Broadway, 1977]
Theatre Owner / Operator
[Broadway, 1976]
Theatre Owner / Operator
[Broadway, 1976]
Theatre Owner / Operator
[Broadway, 1976]
Theatre Owner / Operator
[Broadway, 1976]
Theatre Owner / Operator
[Broadway, 1973]
Theatre Owner / Operator
[Broadway, 1973]
Theatre Owner / Operator
[Broadway, 1965]
Producer
[Broadway, 1961]
Producer
Stage
Productions
[Broadway, 1984]
Theatre Owner / Operator
[Broadway, 1977]
Theatre Owner / Operator
[Broadway, 1976]
Theatre Owner / Operator
[Broadway, 1976]
Theatre Owner / Operator
[Broadway, 1976]
Theatre Owner / Operator
[Broadway, 1976]
Theatre Owner / Operator
[Broadway, 1973]
Theatre Owner / Operator
[Broadway, 1973]
Theatre Owner / Operator
[Broadway, 1965]
Producer
[Broadway, 1961]
Producer
Gerard Oestreicher News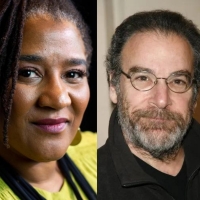 Lynn Nottage, Mandy Patinkin, and More Will Be Inducted Into the Theater Hall of Fame
by Stephi Wild - Jul 6, 2022
The Theater Hall of Fame has announced its 2022 inductees. The 2022 Gala Induction and Dinner will be held on Monday, November 14, 2022 at 7:00 PM at The Gershwin Theatre in New York City.
Joel Grey to Host Theater Hall of Fame 50th Anniversary Ceremony
by Chloe Rabinowitz - Nov 5, 2021
Joel Grey has been announced as the host for the 50th annual Theater Hall of Fame for Lifetime Achievement in the American Theater induction ceremony. The ceremony will take place on November 15, 2021 at the Gershwin Theatre.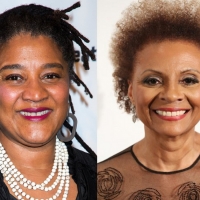 Alan Menken, Lynn Nottage, Leslie Uggams & More Will Be Inducted Into Theater Hall of Fame
by Nicole Rosky - Jun 14, 2021
BroadwayWorld has just learned that the Theater Hall of Fame will induct six distinguished artists at its November 15th ceremony. 2021 inductees will include: Bob Crowley, Gerald Freedman, Alan Menken, Lynn Nottage, Anna Deveare Smith and Leslie Uggams.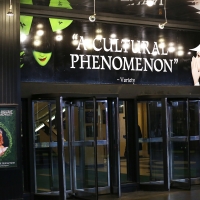 Theater Stories: WICKED, STARLIGHT EXPRESS, SWEENEY TODD, The Theater Hall of Fame & More About The Gershwin Theatre
by Chloe Rabinowitz - Feb 28, 2021
Today's Theater Stories features the Gershwin Theatre! Learn about the theatre's longest running show, Wicked; the extravagant production of Starlight Express; the Theater Hall of fame featuring theater's biggest names, and more!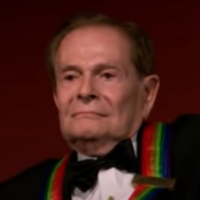 VIDEO: On This Day, July 10- Celebrating Composer Jerry Herman
by A.A. Cristi - Jul 10, 2020
Herman is known for his work on Broadway classics such as Hello, Dolly!, Mame, La Cage Aux Folles, Dear World, Mack & Mabel, The Grand Tour, Milk & Honey and many more. He has been nominated for five Tony Awards, and won twice, for Hello, Dolly! and La Cage Aux Folles. He received a Lifetime Achievement Tony Award in 2009, and a Kennedy Center Honors in 2010.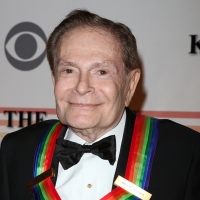 Breaking: Legendary Composer and Lyricist Jerry Herman Has Passed Away at 88
by Stephi Wild - Dec 27, 2019
BroadwayWorld is saddened to report that legendary Tony Award winning composer and lyricist Jerry Herman has passed away. He died in Miami on December 26, due to pulmonary complications. He was 88 years old.
Photo Flashback: Inside the 1982 Theatre Hall Of Fame Awards
by Walter McBride - Jan 21, 2019
Theatre Hall Of Fame Awards held on March 28, 1982 at the Uris Theater, now called the Gershwin Theater, New York City.
BWW Review: Jerry Herman's MILK AND HONEY Gets A Spirited Concert Staging at The York
by Michael Dale - Feb 1, 2017
When Jerry Herman was pegged by producer Gerard Oestreicher to write the score for a Broadway musical set in the fledgling State of Israel, he was a 28-year-old composer/lyricist mostly known for writing clever lyrics and snazzy tunes for Greenwich Village topical reviews like NIGHTCAP and PARADE. But now, instead of writing for hip, downtown performers like Charles Nelson Reilly and Dody Goodman, he'd be penning a romantic score for opera stars Mimi Benzell and Robert Weede, with special comic relief material for Yiddish Theatre legend Molly Picon.
Jim Dale Hosts Tonight's 2015 Theater Hall of Fame Gala, Honoring Susan Stroman, F. Murray Abraham and More
by BWW News Desk - Jan 26, 2015
The 44th annual Theater Hall of Fame gala and induction ceremony will be held tonight, January 26, at the Gershwin Theater, honoring director/choreographer Susan Stroman, actors F. Murray Abraham, Alvin Epstein and Blythe Danner, former theatre critic Frank Rich, chairman of the Shubert Organization Philip J. Smith, playwright Alfred Uhry and director Marshall W. Mason.