Latest News on Eugene Ormandy
Latest News on Eugene Ormandy
Stage Credits
Productions
[New York, 1950]
Conductor
Eugene Ormandy News
Thomas Søndergård Appointed Minnesota Orchestra's 11th Music Director
by A.A. Cristi - Jul 28, 2022
The Minnesota Orchestra announced today that Danish conductor Thomas Søndergård will succeed Osmo Vänskä to become the 11th music director to lead the Orchestra in its 120-year history.
Grammy Winner James Taylor Announced as Speaker at New England Conservatory 151st Commencement
by Chloe Rabinowitz - Apr 28, 2022
New England Conservatory President Andrea Kalyn and the Board of Trustees announced multiple Grammy Award-winning singer-songwriter James Taylor as the commencement speaker and honorary degree recipient at the Conservatory's 151st annual commencement exercises, which will be held in-person on Sunday, May 22, 2022 at 2:00 p.m.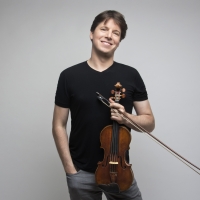 Palm Beach Symphony Announces 2022-23 Season Featuring Two World Premieres
by Chloe Rabinowitz - Apr 11, 2022
Palm Beach Symphony has announced its 2022-2023 Masterworks Season featuring an expanded schedule of six concerts that will feature legendary guest artists drawn from the world's great stages – violinists Joshua Bell and Sarah Chang, pianists Garrick Ohlsson, Misha Dichter and Maria João Pires and mezzo-soprano Susan Graham, and more.
Carnegie Hall Launches New Premium Subscription Video On-Demand Channel
by Chloe Rabinowitz - Dec 8, 2021
Available in the United States and internationally starting today on the Apple TV app, Carnegie Hall is introducing Carnegie Hall+, a new premium subscription video on-demand channel (SVOD), curated by Carnegie Hall, that offers instant access to unforgettable performances by celebrated artists from renowned stages all around the world.
CARNEGIE HALL SELECTS Launches Friday With Free Streams of Filmed Classical Musical Performances
by Chloe Rabinowitz - May 10, 2021
Beginning this Friday, May 14, Carnegie Hall will offer weekly free full-length concert streams featuring legendary classical musicians in inspirational performances from some of the finest concert halls around the world.
Sarasota Orchestra's Masterworks Series Will Feature Mozart and Mahler
by Stephi Wild - Dec 23, 2019
Sarasota Orchestra welcomes guest pianist Shai Wosner and conductor Steven Sloane to perform a program that pays homage to the two most venerated composers in classical music, Mozart and Mahler.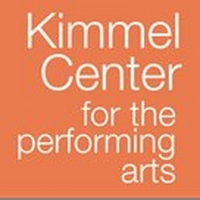 The Kimmel Center Cultural Campus Announces Holiday-Themed Programming & Family-Friendly Event
by Chloe Rabinowitz - Nov 20, 2019
The Kimmel Center Cultural Campus is pleased to announce a diverse array of holiday-themed programming & family-friendly events, including: returning favorites from the Kimmel Center's esteemed Resident Companies like The Philadelphia Orchestra, Pennsylvania Ballet, and The Philly POPS; FREE Gospel events; and opportunity for community outreach & city-wide celebrations like the FREE 15th annual New Year's Day celebration. This year, the Kimmel Center partners with Urban Affairs Coalition for 'Warmth for the Holidays 2019' donation drive, collecting new hats, scarves, mittens and gloves for children and adults. This collection supports Grand Central and Center For H.O.P.E.
Warm Music From The Cold North! Keyboard Conversations With Jeffrey Siegel Strikes A Romantic Chord At The McCallum
by David Green - Nov 18, 2019
The McCallum Theatre presents Keyboard Conversations® with Jeffrey Siegel on Monday, December 9, at 7:00pm. This performance, a?oeWarm, Romantic Music From the Cold, Far North,a?? will feature a smorgasbord of musical delights. The show kicks off with a?oeFestive Prelude,a?? a?oeThe Dream of Merry Christmasa?? and a?oeThe Spinning Topa?? by Carl Nielsen. After a?oeFantasy, Op. 11, No. 1a?? from Wilhelm Stenhammar, two Jean Sibelius works will be featured: a?oeThe Snapdragon, Op. 85, No. 4a?? and a?oeSpruce, Op. 75, No. 5.a?? Those will be followed by three works by Edvard Grieg: a?oeNorwegian Dance, Op. 47, No. 4,a?? a?oeShepherd's Boy, Op. 54, No. 1a?? and a?oeThe March of the Dwarfs, Op. 54, No. 3.a?? The first portion of the show will conclude with Christian Sinding's a?oeRustles of Spring, Op. 32, No. 3.a??
Boston Philharmonic Presents Liza Ferschtman In Her Boston Debut
by Julie Musbach - Oct 10, 2019
The Boston Philharmonic Orchestra, led by Maestro Benjamin Zander, continues its 41st season with Nielsen, Beethoven, and Rachmaninoff on Thursday, November 14, 2019 at 7:00 p.m. in Sanders Theatre at Harvard University; Saturday, November 16, 2019 at 8:00 p.m. in Jordan Hall at the New England Conservatory; and Sunday, November 17, 2019 at 3:00 p.m. in Sanders Theatre.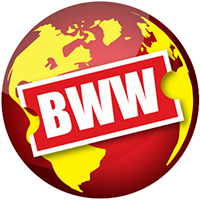 KEYBOARDS CONVERSATIONS Returns For Its Ninth Season At Harris Center
by A.A. Cristi - Aug 5, 2019
Hailed as a?oean artist who means every note he playsa?? (New York Times), internationally acclaimed pianist Jeffrey Siegel brings power and passion to his celebrated Keyboard Conversations a?" returning to Folsom for his ninth season. He has been called a?oethe Leonard Bernstein of the pianoa?? (Chicago Tribune); 'Jeffrey Siegel has everything: massive technique, musical sensitivity and character, wide tonal resources, immense reserves of power, and the ability to communicate' (Los Angeles Times).
Eugene Ormandy Videos
STAGE TUBE: Sneak Peek of DIE FLEDERMAUS at the Met Opera
by Stage Tube - Dec 27, 2013
A new production of Johann Strauss Jr.'s New Year's Eve classic, the comedic operetta Die Fledermaus, will open at the Met on December 31, with two Broadway stars appearing. Check out a preview video below!