Latest News on Ernst Lubitsch
Ernst Lubitsch News
BWW Review: SHE LOVES ME at Signature Theatre
by David Friscic - Mar 10, 2022
A creamy confection drenched with a masterful book by Joe Masteroff, the classic rom com of musicals She Loves Me moves with amorous and sparkling abandon at the acclaimed Signature Theatre. A large ensemble cast delivers the goods in this superb intermingling of old-world charm and contemporary relevance. The race for romance is on and this production feels like a breezy interlude from the cares of the world thanks to the meticulous synchronization of every element of this classic musical. Under the Direction of Matthew Gardiner, professional polish and pizazz permeates every facet of this production.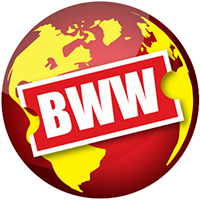 Commonwealth Shakespeare Company and Coolidge Corner Theatre Present Shakespeare Reimagined: TO BE OR NOT TO BE
by Stephi Wild - Feb 17, 2022
For the second year, Commonwealth Shakespeare Company (CSC) and the Coolidge Corner Theatre are teaming up to take an in-depth look at how some filmmakers have brought Shakespeare's stories to the screen.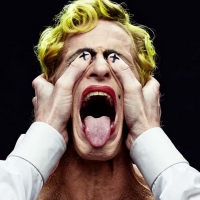 CABARET Comes To Sweden Beginning 2 October 2021
by Alan Henry - Jul 21, 2021
Willkommen, bienvenue, welcome till Cabaret! Kliv in på Kit Kat Klub och låt dina bekymmer försvinna. Utanför blåser vinden snålt och kallt, hungern river och fattigdomen skär, men här inne är livet härligt, glatt och fullkomligt gränslöst. 
REDCAT Announces Fall 2019 Calendar Of Events
by A.A. Cristi - Aug 8, 2019
REDCAT, CalArts' downtown center for contemporary arts, announces adventurous international and LA performances featured in the Fall of 2019 beginning on September 12, 2019.
Toronto International Film Festival announces TIFF Tribute Awards Gala
by Kaitlin Milligan - Jun 27, 2019
Joana Vicente and Cameron Bailey, Co-Heads of TIFF, today announced the TIFF Tribute Gala, an annual awards fundraiser to support TIFF's year-round programmes and core mission to transform the way people see the world through film, and to celebrate the film industry's outstanding contributors. The event takes place Monday, September 9 at the Fairmont Royal York, during the 44th Toronto International Film Festival. To recognize their leadership in creating a union between social impact and cinema, the TIFF Tribute Gala will introduce the new TIFF Impact Award. Participant Media will receive the inaugural award, which will be accepted by Founder and Chairman Jeff Skoll and CEO David Linde, marking an incredible 15 years of social action through storytelling. The TIFF Tribute Gala will also include the new Mary Pickford Award, honouring a female emerging talent in the industry. The inaugural award is given this year in celebration of United Artists' 100th anniversary. The recipient of this award, as well as additional honourees for the TIFF Tribute Gala, will be announced in the coming weeks.

National Society of Film Critics Name 'The Rider' as Best Picture - Check Out the Full List of Winners!
by Stephi Wild - Jan 5, 2019
According to Variety, the National Society of Film Critics has announced the winners of their 2019 awards.
Ring In 2019 At The Sheen Center! Lineup Of Events Announced
by A.A. Cristi - Dec 10, 2018
The Sheen Center for Thought & Culture has announced its 2019 winter/spring season, a rich program of theater, film, music, poetry, art, and talk events featuring artists and thought leaders including Grammy Award-winning singer-songwriter Mary Chapin Carpenter;Tony Award winner Lena Hall; Grammy Award-winning musician and recording artist Eileen Ivers; Pulitzer Prize and Tony Award nomineeAlexander Gemignani;and journalist and former Wall Street Journal columnist Sohrab Ahmari.

BWW Review: PARFUMERIE Takes Much Too Long to Get to the Love Story at its Heart
by Shari Barrett - Nov 6, 2018
The 1936 Hungarian play PARFUMERIE by Miklos Laszlo has the humble distinction of living in the shadow of the more famous movies (and Broadway musical) that it inspired. In fact, Hollywood has cashed in on the play not once but three times - the first adaptation was the 1940 Ernst Lubitsch romantic comedy 'The Shop Around the Corner,' starring James Stewart and Margaret Sullavan, which was followed by the 1949 screen musical version 'In the Good Old Summertime,' starring Judy Garland, and much later by the 1998 Nora Ephron movie 'You've Got Mail,' with Tom Hanks and Meg Ryan. And of course, the Broadway musical 'She Loves Me' - adapted from the play by Jerry Bock, Sheldon Harnick and Joe Masteroff - opened in New York in 1963 and is now one of the most beloved (and revived) musicals during the Christmas season each year. All I can say is for those who enjoy this story of mistaken identity between pen-pal lovers should see one of those versions
Por Primera Vez En México Se Musicalizará En Vivo Metrópolis De Fritz Lang
by Julie Musbach - Oct 10, 2018
Por primera vez en México se musicalizará en vivo la película Metrópolis (1927), de Fritz Lang, cuya partitura de esta versión fue compuesta por el argentino Martín Matalon. El Ensamble del Centro de Experimentación y Producción de Música Contemporánea (Cepromusic), bajo la dirección de José Luis Castillo, será el encargado de ofrecer el concierto, el cual estará acompañado por la proyección del filme.

Films For The Ear To Present Staged Reading of TO BE OR NOT TO BE, Today
by BWW News Desk - Oct 10, 2018
On Today, October 10, at 7pm, Films for the Ear will present its 11th production, a fully staged reading of Ernst Lubitsch's 1942 classic, 'To Be Or Not To Be', the delightful comedy about the Nazi Invasion of Poland.