Stage Credits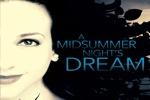 A Midsummer Night's Dream
  [Off-Broadway]
Classic Stage Company Production, 2012
Starveling
Fairy

Urinetown
  [Broadway]
Broadway Transfer, 2001
Performer (Swing)
Hope Cladwell (Understudy)
Little Becky Two Shoes / Mrs. Millennium (Understudy)
Little Sally (Understudy)
Old Woman / Josephine Strong (Understudy)
Soupy Sue / Cladwell's Secretary (Understudy)
Cabaret
  [Broadway]
Roundabout Revival, 1998
Lulu (Kit Kat Girl)
Lulu
Performer (Swing) [Replacement]
Fraulein Kost (Understudy)
  [Broadway]
Original Broadway Production, 1997
Kate Mullins
1st Class Passenger
  [Off-Off-Broadway]
Original Off-Off-Broadway Production, 1994
Performer
  [Off-Broadway]
Off-Broadway Production, 1991
Performer
Productions
[Off-Broadway, 2012]
Sound Designer
Erin Hill News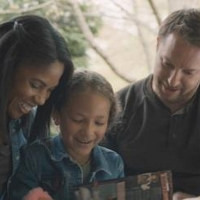 Festival Of Cinema NYC to Return For Its 6th Year, Showcasing 124 Independent Films
by Chloe Rabinowitz - Jul 8, 2022
Festival of Cinema NYC will return for its 6th year, as a live in-person 10-day event, August 5 - August 14. Taking place at the Regal UA Midway theater in Forest Hills, Queens, FOC NYC will showcase 124 independent films from more than 25 countries, with over 90 anticipated filmmakers to be in attendance.
SummerWorks Festival 2022 Announced for August, Featuring Over 30 Works
by Chloe Rabinowitz - Jun 30, 2022
One of Canada's most vital platforms for new performance and artistic development, SUMMERWORKS will return to its 11-day Festival format, reimagined to include an extensive line-up of contemporary performance and large-scale installation works, participatory experiences, and celebratory community gatherings.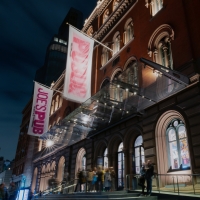 Juneteenth Celebrations, Pride Week Shows & More Upcoming at Joe's Pub
by Chloe Rabinowitz - Jun 6, 2022
Upcoming performances have been announced at Joe's Pub, from Tuesday, June 14 Through Monday, June 27.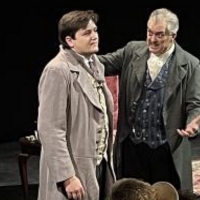 WM. & JAS. - A GHOST STORY Premieres At Theater For The New City
by Nicole Rosky - Dec 19, 2021
THEATER FOR THE NEW CITY in the East Village presents 'Wm & Jas - A Ghost Story' by Gina Russell Tracy in their historic Off-Off-Broadway Cino Theater, featuring Sean A. Buckley as William Gillette and Stephen Goodin playing James O'Neill in this story of two legendary men of the Gilded Age Theatre striving to obtain what the other one has.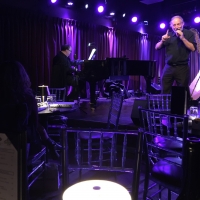 BWW Review: Stephen DeAngelis Presents A BROADWAY FRIGHT NIGHT With Magic & Whimsy & 1 Or 2 Frights At The Green Room 42
by Bobby Patrick - Oct 28, 2021
Truth be told, everyone from the setlist gave pretty terrific performances in a very plain, straightforward talent showcase. The dimensions of the evening came out of these multidimensional INDIVIDUALS giving their multidimensional performances singing their individual (or duet in 1 case) songs.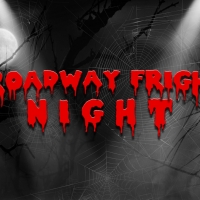 BROADWAY FRIGHT NIGHT Returns To The Green Room 42 Next Week
by Stephi Wild - Oct 20, 2021
BROADWAY FRIGHT NIGHT returns for its 4th edition in an all-new celebration of songs from musicals with Supernatural, Horror and Sci-Fi themes.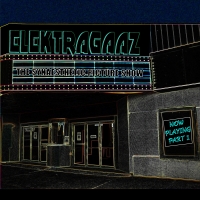 Elektragaaz to Release THE SYNAESTHETIC PICTURE SHOW NOW PLAYING PART 1
by Chloe Rabinowitz - Feb 10, 2021
#Elektragaaz are a global live and virtual instrumental group featuring a mix of live and electronic music with most of the members based in the New York metropolitan area but headed by a mysterious and intensely private Frisian composer using the pseudonym of Poppo Redband but usually referred to as simply Redband.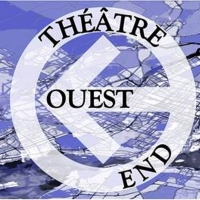 Théâtre Ouest End Will Present an Evening of LOVE
by Chloe Rabinowitz - Jan 22, 2020
Suffering from the winter/pre-Valentine's Day blues? Théâtre Ouest End presents an evening of LOVE-readings eclectically and playfully interpreted by some of Montreal's established and emerging writers and performers. Enjoy a glass of wine and a delightful evening of theatre in many forms along with a little bit of night music. Warm up from the inside on Friday, February 7 at their home space, Westmount Park United Church. Admission is pay-what-you-think.
BROADWAY FRIGHT NIGHT Returns To The Green Room 42
by Stephi Wild - Oct 23, 2019
BROADWAY FRIGHT NIGHT returns for its third annual all-new celebration of songs from musicals with Supernatural, Horror and Sci-Fi themes. This special concert event will be held on Monday, October 28th at The Green Room 42, Yotel NYC, 570 Tenth Avenue (at 42nd Street), 4th Floor, New York, NY 10036 at 7 PM. Created and hosted by New York Casting Director Stephen DeAngelis, sixteen of New York's finest performers will pay homage to Broadway and Off-Broadway's most original, intriguing and terrifying characters.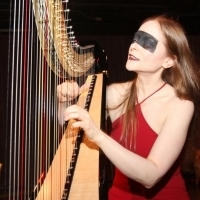 Jana Robbins, Erin Hill And More Join Bagels And Broadway This Weekend
by A.A. Cristi - Jun 6, 2019
Valerie Smaldone's weekly radio show and podcast, Bagels and Broadway, welcomes top, eclectic Broadway names this week as Valerie does a Countdown to the Tony Awards. Listeners can tune in to the broadcast on radio AM970 Saturday at 9am, or catch the podcast here, Bagels and Broadway, to hear interviews and news from the heart of Times Square, plus food news from around the world. 
Erin Hill Videos
STAGE TUBE: Tom Gualtieri in THAT PLAY: A SOLO MACBETH
by Stage Tube - Jun 19, 2012
THAT PLAY: A Solo Macbeth, starring Tom Gualtieri, has extended its Off-Broadway Run through July 12 at Stage Left Studio. Check out the trailer video below, which features Lady Macbeth planning interior decoratation for the castle.
BWW TV: Clear Blue Tuesday - The Trailer
by Eddie Varley - Aug 15, 2009
Eleven New Yorkers change course after catastrophic events force them to examine why they moved to New York and to decide whether they'll stay. Clear Blue Tuesday follows their lives over the course of six years, each year on a Tuesday in September, as they pursue the dreams that drew them to the city.
Erin Hill Frequently Asked Questions
How many Broadway shows has Erin Hill been in?
Erin Hill has appeared on Broadway in 3 shows.
How many West End shows has Erin Hill been in?
Erin Hill has not appeared in the West End