Latest News on Erin Bednarz
Latest News on Erin Bednarz
Stage Credits
Productions
[Off-Broadway, 2019]
Sound Designer
Erin Bednarz News
Cast Announced For Sound Theatre's CLOUD TECTONICS
by Stephi Wild - Aug 3, 2022
A celestial and timeless love story enters Seattle's orbit on September 24. Sound Theatre has announced that tickets are now live for CLOUD TECTONICS, its latest season offering in co-production with Earthseed. Jéhan Òsanyìn will direct.
Cast Announced for World Premiere of Roger Q. Mason's LAVENDER MEN at Skylight Theatre
by Chloe Rabinowitz - Jun 29, 2022
Acclaimed Black Filipinx playwright and Kilroys List honoree Roger Q. Mason will star as Taffeta in the World Premiere of their much-anticipated play Lavender Men with Skylight Theatre Company and Playwrights' Arena in Los Angeles, August 6-September 4.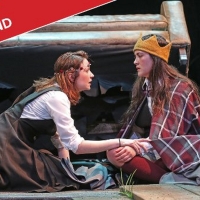 Red Bull Theater's MAC BETH Now Streaming On-Demand
by Chloe Rabinowitz - May 16, 2022
Red Bull Theater is presenting the streaming broadcast of their acclaimed all-female production of Mac Beth, adapted and directed by Erica Schmidt from Shakespeare, for two weeks only beginning today, Monday May 16th. Virtual admission is only $25.00 allowing viewers to stream it any time through Sunday May 29th.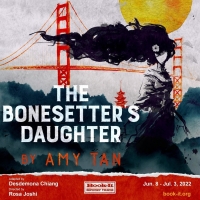 World Premiere Adaptation of Amy Tan's THE BONESETTER'S DAUGHTER to be Presented by Book-It Repertory Theatre
by Chloe Rabinowitz - May 10, 2022
Book-It Repertory Theatre will present the world-premiere of Amy Tan's haunting familial epic, The Bonesetter's Daughter. Adapted by playwright Desdemona Chiang (she/her) and directed by Rosa Joshi (she/her), audiences will be treated to a production filled with emotion, tension and gripping adventure.
Red Bull Theater to Stream All-Female 2019 Production of MAC BETH
by Chloe Rabinowitz - Apr 25, 2022
Red Bull Theater has announced the streaming broadcast of their acclaimed all-female production of Mac Beth, adapted and directed by Erica Schmidt from Shakespeare, will be available for two weeks only.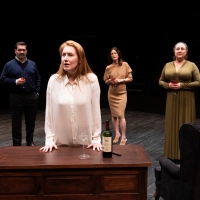 BWW Review: THE THIN PLACE at ACT
by Jay Irwin - Mar 25, 2022
Do you like a good ghost story, Dear Readers? I do. I love it when a creepy tale can make my flesh crawl and jump out of my seat. But there are so few creepy tales on stage. Well, enter Lucas Hnath's "The Thin Place" currently performing at ACT. Not only is this a truly terrifying tale but it's from one of the hottest new playwrights around today, author of "Dana H" and "A Dolls House, Part 2". Add into that a stellar cast and you have a frightfully fun evening on your hands.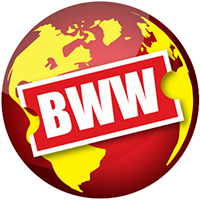 Intiman Announces Cast for TWO MILE HOLLOW
by A.A. Cristi - Mar 17, 2022
Intiman Theatre announces the cast and ticket sales for the Pacific Northwest premiere of Two Mile Hollow by Leah Nanako Winkler and directed by Jesse Jou. This will be the first Intiman production at Broadway Performance Hall (1625 Broadway, Seattle 98122) after the company relocated to Seattle Central College in Capitol Hill. The comedy will show April 26 - May 14, 2022 and tickets are now on sale.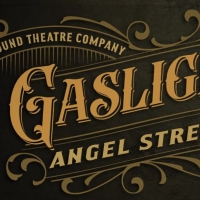 Sound Theatre Company Announces Spring Production of GASLIGHT
by Marissa Tomeo - Feb 27, 2022
The Sound Theatre is set to dive into the play that originated the modern term 'gaslighting.' A Victorian-era thriller with timely themes, their spring production is none other than Patrick Hamilton's Gaslight (Angel Street). The show is set to open on April 23rd, and the theatre plans to keep Covid protocols in place to protect the audience, cast, and crew. 
Sound Theatre To Mount GASLIGHT (ANGEL STREET) in April
by Stephi Wild - Feb 23, 2022
This Spring, one of 2018's biggest buzzwords steals the spotlight. By presenting GASLIGHT (ANGEL STREET), Sound Theatre will explore the origins of "gaslighting" at 12th Ave Arts. Teresa Thuman will direct.
Erin Bednarz Videos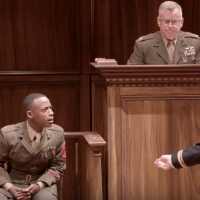 Video: First Look at A FEW GOOD MEN at Pittsburgh Public Theater
by Paul Smith - Sep 19, 2019
Pittsburgh Public Theater begins its rousing 45th anniversary season with iconic writer Aaron Sorkin's masterpiece, A Few Good Men. Directed by The Public's Artistic Director, Marya Sea Kaminski, A Few Good Men runs September 12 - October 13, 2019 at the O'Reilly Theater, Pittsburgh Public Theater's home in the heart of Downtown's Cultural District. For tickets call 412.316.1600, go to ppt.org, or visit the Box Office. A Few Good Men is presented by PNC. Check out clips from the show below!