Latest News on Dewey Dellay
Dewey Dellay News
SpeakEasy Stage Company to Present Regional Premiere of THE INHERITANCE
by Marissa Tomeo - Apr 16, 2022
From April 22 – June 11, 2022, SpeakEasy Stage Company will proudly present the US Regional Theatre premiere of Matthew López's epic two-part drama THE INHERITANCE, winner of the 2020 Tony Award for Best Play.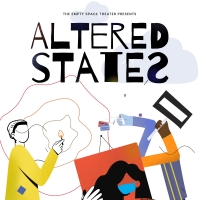 BabsonARTS Presents ALTERED STATES, a Curated Series of Digitally Presented, 21st Century Monologues
by Chloe Rabinowitz - Oct 19, 2020
BabsonARTS has announced the Fall 2020 production from The Empty Space Theater Company (TEST) a curated series of 21st century monologues by Christina Anderson, Sam Chanse, Jackie Sibblies Drury, Idris Goodwin, Jen Silverman, and James Still, titled Altered States presented digitally on Vimeo, November 1-7, 2020.
38th Annual Elliot Norton Award Nominations Announced - MOBY-DICK, Billy Porter's THE PURISTS, and More!
by A.A. Cristi - Apr 16, 2020
Two dozen nominations of outstanding actors, directors, designers and ensembles were announced today by The Boston Theater Critics Association (BTCA) for the 38th Annual Elliot Norton Awards.
BWW Review: AGATHA CHRISTIE'S MURDER ON THE ORIENT EXPRESS: Rogues on the Rails
by Nancy Grossman - Nov 26, 2019
Producing Artistic Director Emeritus Spiro Veloudos is in the director's chair for AGATHA CHRISTIE'S MURDER ON THE ORIENT EXPRESS and stages Ken Ludwig's adaptation with distinct shadings of film noir and a who's who of Lyric Stage Company veterans (and a couple of newbies) on board to play the rogue's gallery of characters. If you already know whodunnit, the fresh take on telling the story will be worth the fare, and if you don't know who commits the dastardly deed, you're in for more than a few juicy surprises.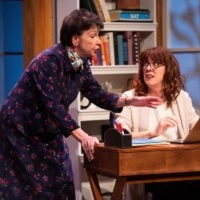 BWW Review: ADMISSIONS: Biting Comedy Asks You to Check Your Privilege
by Nancy Grossman - Nov 1, 2019
It's probably just a coincidence, but two fine plays currently running at two award-winning regional theaters share an unusual commonality. Both focus on the issue of white privilege and the prevailing attitude that acknowledging its existence will end it. In THE THANKSGIVING PLAY at Lyric Stage Company of Boston, the idea is to honor Native Americans in an elementary school play without benefit of any of them participating. In ADMISSIONS, receiving its Boston premiere at SpeakEasy Stage Company, a couple of white liberal educators work hard to expand racial diversity at their small New England prep school, but their progressive values are tested when their exceptional son's Ivy League dreams are derailed. Remarkably, there are no indigenous people or people of color on stage in either production, an intentional, pointed omission by the playwrights.
BWW Review: THE THANKSGIVING PLAY: Pardon Our Political Correctness
by Nancy Grossman - Oct 29, 2019
Get in the mood for the rapidly approaching holiday season by going to the Lyric Stage Company of Boston's production of THE THANKSGIVING PLAY, a sharp and funny satire by Native American playwright Larissa FastHorse that holds a mirror up to reflect the craziness of political correctness on steroids. How does a quartet of white theater artists tell the Thanksgiving story and honor Native American Heritage Month in a 45-minute elementary school play without offending anyone while being historically accurate? Very carefully, and not without numerous false starts, each one more ridiculous than the last, until not to decide is to decide.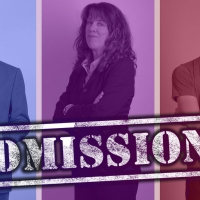 ADMISSIONS Comes to SpeakEasy Stage
by Stephi Wild - Oct 8, 2019
From October 25 to November 30, 2019, SpeakEasy Stage Company will present the New England premiere of ADMISSIONS, the winner of the 2018 Drama Desk Award for Outstanding Play.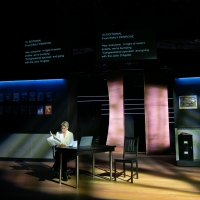 BWW Review: THE LIFESPAN OF A FACT: Regional Premiere at Gloucester Stage Company
by Nancy Grossman - Sep 2, 2019
Gloucester Stage Company is the first theater in the country to produce THE LIFESPAN OF A FACT following its SRO limited run on Broadway. Based on the 2012 essay/book co-written by John D'Agata and Jim Fingal, the play explores the conflict between an unorthodox author (D'Agata) and the young fact-checker (Fingal) assigned by his magazine editor to vet a groundbreaking piece about a teen's suicide in Las Vegas. GSC mounts its production with local luminary and Academy Award nominee Lindsay Crouse, New York and Off-Broadway actor Mickey Solis, and recent Harvard University graduate Derek Speedy, making his Gloucester debut, under the direction of the estimable Sam Weisman.

BWW Review: BECOMING DR. RUTH: Rising From The Ashes to Washington Heights
by Nancy Grossman - May 1, 2019
New Repertory Theatre presents BECOMING DR. RUTH, Mark St. Germain's (FREUD'S LAST SESSION) biographical comedy that tells you everything you didn't even know you wanted to know about Dr. Ruth, but were glad the playwright asked. Set in her Washington Heights, NY, apartment with a panoramic view overlooking the Hudson River, the play introduces us to the 69-year old Westheimer in the throes of moving after thirty years in the location. Surrounded by an array of boxes and clutter, the conceit provides a plethora of talking points as she unearths items that serve as important markers in her life story. Anne O'Sullivan reaches through the fourth wall to grab our attention with warmth and Ruth's indomitable joie de vivre.
Dewey Dellay Frequently Asked Questions
How many shows has Dewey Dellay written?
Dewey Dellay has written 1 shows including The Countess (Composer).