Latest News on Deems Taylor
Deems Taylor News
Pamela Sneed to Lead Celebration Of The Juke Joint In Park Avenue Armory's Making Space Public Programming Series
by Chloe Rabinowitz - Feb 28, 2023
Park Avenue Armory's Making Space public programming series will present the second program it its 2023 season, Juke Joint, Friday, March 31st and Saturday, April 1st.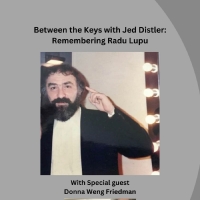 Upcoming BETWEEN THE KEYS With Jed Distler to Honor Pianist Radu Lupu
by Chloe Rabinowitz - Nov 28, 2022
Pianist, radio host and educator Donna Weng Friedman shares her memories of Lupu with The Classical Network's Artist-in-Residence Jed Distler on this week's episode of the ASCAP Deems Taylor/Virgil Thomson Award winning program Between the Keys.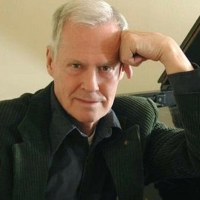 Composer Ned Rorem Dies At Age 99
by A.A. Cristi - Nov 18, 2022
American composer and writer Ned Rorem passed away at age 99 on November 18, 2022 in New York City, in his home on the Upper West Side, surrounded by family and friends. He is survived by six nieces and nephews and eleven grand nieces and nephews.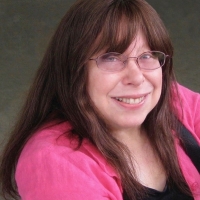 Peri Mauer's A LANDSCAPE VARIANT Will Premiere This Weekend
by Stephi Wild - Jun 24, 2022
Peri Mauer's new composition 'A Landscape Variant', for flute, clarinet, viola, cello, and piano will premiere Sunday, June 26, 2022, 4pm ETat Christ and Saint Stephen's Church (120 West 69th Street, NYC) in a program presented by Collide-O-Scope Music. It will be performed by Laura Cocks, flute,Madison Greenstone, clarinet, Midori Witkowski, viola, John Popham, cello, and Augustus Arnone, piano.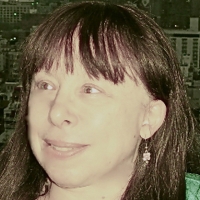 LANDSCAPES By Peri Mauer To Premiere May 21 At Gallery MC
by A.A. Cristi - May 20, 2022
Landscapes for piano, soprano saxophone, violin, viola, cello by Peri Mauer to be performed Saturday, May 21, 2022, 7pm at Gallery MC, 549 West 52nd St., NYC.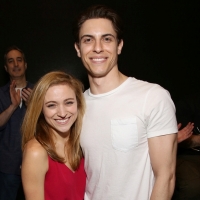 Christy Altomare, Derek Klena & Justin Guarini to Take Part in Fundraiser for Oscar Hammerstein II's Historic Farm & Legacy
by Chloe Rabinowitz - Apr 19, 2022
The nonprofit Oscar Hammerstein Museum and Theatre Education Center (OHMTEC) is raising funds to purchase, restore, and preserve Highland Farm in Doylestown, Pennsylvania, Oscar Hammerstein II's former home and creative epicenter.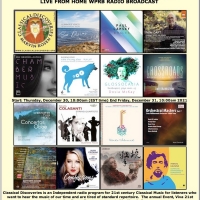 Classical Discoveries With Marvin Rosen Presents: Viva 21st Century 50/50, A 24 Hour Marathon Of Music By Living Composers
by Stephi Wild - Dec 27, 2021
Marvin Rosen, host of the ASCAP award winning program 'Classical Discoveries' will be presenting his 17th, 24 hour hosted marathon totally devoted to music from the 21st Century. The marathon titled 'Viva 21st Century 50/50 - airs from WPRB, Princeton, NJ at 103.3 FM for local listeners and on line at www.wprb.com. 50/50 refers to the fact that there is an approximate equal representation of men and women composers.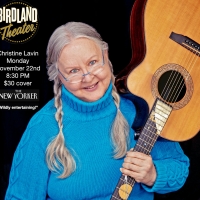 Christine Lavin to Celebrate 25th Solo Album at Birdland Theater
by Chloe Rabinowitz - Nov 2, 2021
BIRDLAND THEATER will present Christine Lavin for one show only on Monday, November 22 at 8:30 PM. The New York City-based singer, songwriter, guitarist, recording artist, author, and videographer will present a selection of her most requested songs with a unique modern twist.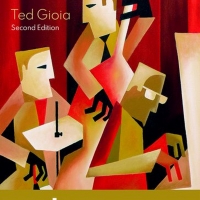 THE JAZZ STANDARDS A GUIDE TO THE REPETOIRE Second Edition by Ted Gioia Released
by Chloe Rabinowitz - Oct 21, 2021
An updated new edition of Ted Gioia's acclaimed compendium of jazz standards, featuring 15 additional selections, hundreds of additional recommended tracks, and enhancements and additions on almost every page.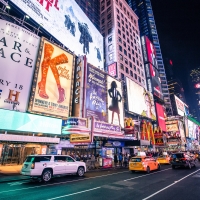 NYU Presents 'The Future of Broadway and the Path to Reopening'
by Chloe Rabinowitz - May 21, 2021
Join New York University's School of Global Public Health, Tisch School of the Arts, and the Steinhardt School of Culture, Education, and Human Development for an exclusive virtual conversation with a panel of arts, public health, and audience development experts discussing Broadway's unprecedented shutdown and the wider implications of reopening.
Deems Taylor Videos
Deems Taylor Frequently Asked Questions
How many shows has Deems Taylor written?
Deems Taylor has written 2 shows including The Echo (Bookwriter), Lucrece (Composer).