Latest News on David Seidler
David Seidler News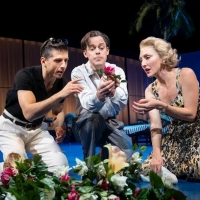 Meet the Cast of FLYING OVER SUNSET on Broadway
by Stephi Wild - Nov 11, 2021
Flying Over Sunset has returned to previews on Broadway! Learn more about the cast bringing the musical to life!
Wayne Brady, Carly Simon & More Featured at The American Institute For Stuttering's 15th Annual 'Freeing Voices, Changing Lives' Virtual Event
by Sarah Jae Leiber - Jul 12, 2021
Simon, Brady, Stossel, and attorney Eric R. Dinallo are among the public figures who discuss their personal experiences with stuttering at the American Institute for Stuttering's 15th annual 'Freeing Voices, Changing Lives' celebration on July 8, 2021.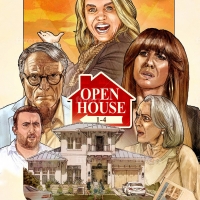 Dark Comedy Short OPEN HOUSE Launches On It's A Short
by A.A. Cristi - Mar 31, 2020
Screenwriter Brad Holloway's new dark comedy Open House 1-4 is now available on It's A Short (www.itsashort.com), an online streaming platform that celebrates and promotes short films worldwide.
Meet the Cast of FLYING OVER SUNSET - Now in Previews on Broadway!
by Chloe Rabinowitz - Mar 12, 2020
Flying Over Sunset is officially in previews on Broadway! The musical, with book and direction by James Lapine, music by Tom Kitt, and lyrics by Michael Korie, and choreography by Michelle Dorrance will open Thursday, April 16.
Philadelphia Stars Fill The Walnut Stage For Gore Vidal's THE BEST MAN
by A.A. Cristi - Mar 3, 2020
Walnut Street Theatre (WST) continues its 211th season with Gore Vidal's thrilling political drama, THE BEST MAN. Directed by Broadway veteran Michael Wilson, the production begins previews on March 10, opens March 18, and continues through April 26 on the Walnut's Mainstage.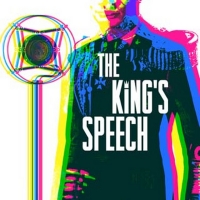 THE KING'S SPEECH Comes To Hartford Stage In March
by A.A. Cristi - Feb 24, 2020
Former Artistic Director Michael Wilson will return to Hartford Stage in March to direct the original play which inspired the Academy Award-winning film The King's Speech. Written by Academy Award-winning screenwriter David Seidler, the play tells the true story of King George VI, his speech therapist Lionel Logue, and a friendship that helped steer the course of history. The King's Speech will run Thursday, March 19, through Sunday, April 19.
Naples Filmmaker Brad Holloway Debuts Short Comedy OPEN HOUSE 1-4
by Sarah Jae Leiber - Feb 18, 2020
Naples, Florida-based screenwriter Brad Holloway makes his directorial debut with his new short comedy Open House 1-4, a film that takes a dark yet humorous look at the intensely competitive and sometimes dangerous real estate industry. The film is currently on the festival circuit.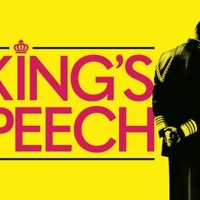 Review Roundup: THE KING'S SPEECH at the National Theatre - What Did the Critics Think?
by Review Roundups - Feb 14, 2020
David Seidler's original play THE KING'S SPEECH makes its D.C. debut at the National Theatre from February 11-16, 2020. The original play a?" which inspired the 2010 Oscar-winning film by the same name a?" marks the eleventh installment in the venue's 2019-2020 Broadway at the National series, which is set to include an unprecedented 17 productions.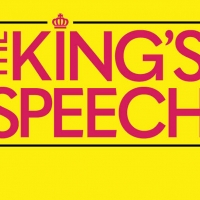 BWW Review: THE KING'S SPEECH at DC's National Theatre, from the Perspective of Someone Who Stutters
by Jennifer Perry - Feb 13, 2020
At the end of the evening, sitting in the National Theatre, I was impressed with the care the cast and creative team took to present this story onstage. It's not your standard political drama, and it's not your standard inspirational porn about a person with a disability either. It's a compelling story about a complex man - complex like all of us. As a person who stutters, I may have identified with Bertie's struggles in a more personal way than many theatergoers and appreciated that his voice - his true voice - could be heard and not stifled. However, at the end of the day, don't we all just want to be heard and seen and valued for who we are?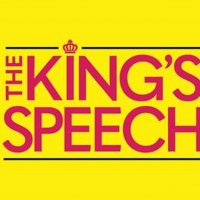 THE KING'S SPEECH To Make D.C. Debut At National Theatre
by A.A. Cristi - Jan 21, 2020
David Seidler's original play THE KING'S SPEECH will make its D.C. debut at the National Theatre from February 11-16, 2020.
David Seidler Frequently Asked Questions
How many shows has David Seidler written?
David Seidler has written 1 shows including The King's Speech (Playwright).