Latest News on David Pittsinger
Stage Credits
South Pacific
  [Broadway]
Lincoln Center Revival, 2008
Emile de Becque [Replacement]
Emile de Becque [Replacement]
Emile de Becque [Replacement]
David Pittsinger Awards and Nominations
Helen Hayes Awards - 2011 - Outstanding Lead Actor, Non-Resident Production
David PittsingerSouth Pacific
David Pittsinger News
Ivoryton Playhouse Announces 2023 Season Featuring THE SOUND OF MUSIC, THE COLOR PURPLE & More
by Chloe Rabinowitz - Nov 21, 2022
The Ivoryton Playhouse will open its doors for a stellar new season - a year full of exciting, uplifting and affordable professional theatre. Musicals for families and romantics, stories of challenges overcome and evenings that are just plain fun, our 2023 Season has a little bit of everything and something extra!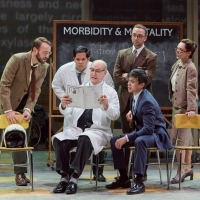 BWW Review: AWAKENINGS at Opera Theatre Of Saint Louis
by Steve Callahan - Jun 8, 2022
Dr. Oliver Sacks' best seller becomes a fascinating opera with its world premiere at Opera Theatre Saint Louis. Read the review!
The Metropolitan Opera's Free Summer HD Festival to Return to Lincoln Center
by Chloe Rabinowitz - Aug 12, 2021
The Met's popular Summer HD Festival returns on Saturday, August 28, featuring a lineup of ten free encore presentations from the company's popular Live in HD series, as well as a special pre-festival screening of Susan Froemke's acclaimed documentary The Opera House.
The Dallas Opera to Stream THE MAGIC FLUTE
by Chloe Rabinowitz - Dec 4, 2020
The Dallas Opera will make the company's popular 2019 production of Mozart's family-friendly The Magic Flute available free for home viewing for a limited time. This fanciful, wildly colorful production was originally simulcast live in high definition to a Dallas audience at Klyde Warren Park.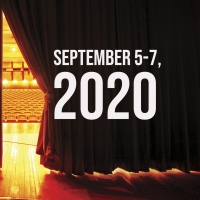 Virtual Theatre This Weekend: September 5-7- with Karen Olivo, A Nick Cordero Tribute, and More
by Nicole Rosky - Sep 5, 2020
This weekend (September 5-7) in live streaming: broadway tribute Nick Cordero, Karen Olivo sings with Seth Rudetsky, and so much more!
Met Announces Three-Week Schedule For Nightly Met Opera Streams
by Stephi Wild - Aug 20, 2020
The Met has announced a specially-curated, three-week schedule for its Nightly Met Opera Streams, a free series of encore Live in HD presentations and classic telecasts streamed on the company website during the coronavirus closure. The schedule includes an All-Verdi week, a 20th-Century Classics week, and an All-French week.
BWW Review: THE CORONATION OF POPPEA at Opera Theatre Of St. Louis
by Steve Callahan - Jun 11, 2019
This baroque masterpiece is gorgeous and disturbing.

Ivoryton Announces THE IVORYTON PLAYHOUSE CHRISTMAS HOUR With David Pittsinger And Friends
by Julie Musbach - Nov 14, 2018
World renowned artist David Pittsinger will be performing his heart warming holiday show, "The Ivoryton Playhouse Christmas Hour" from December 5th through 8th at the Ivoryton Playhouse. An old fashioned Christmas celebration of holiday standards and sacred songs, the evening will feature David with his wife, Patricia Schuman, son Richard, Carly Callahan, Ryan Bloomquist and Anna Fagan.

Ivoryton Playhouse Honors Vets with Veterans Day Concert
by Julie Musbach - Oct 26, 2018
The Ivoryton Playhouse is honored to present a Veterans Day Concert on Monday, November 12th at 2pm and 7:30pm. Arlington Sons will be performed by David Pittsinger and his son, Richard Pittsinger.  This moving piece was personally commissioned by David to honor his late father - a US Army veteran and distinguished guard at Arlington National Cemetery.
Ivoryton Adds Matinee Performance Of THE FANTASTICKS
by Julie Musbach - Mar 23, 2018
The Ivoryton Playhouse has added an extra matinee performance of THE FANTASTICKS on Saturday, April 7th at 2pm. THE FANTASTICKS by Tom Jones and Harvey Schmidt is a timeless tale of young love, shattered dreams and universal truths and it opens in Ivoryton on Wednesday, March 21st, 2018.
David Pittsinger Videos
STAGE TUBE: Sierra Boggess in the Recording Studio for Rodgers & Hammerstein AT THE MOVIES!
by Stage Tube - Aug 23, 2012
Broadway veteran Sierra Boggess will be featured on the upcoming Rodgers & Hammerstein At The Movies CD, singing 'I Have Confidence' from THE SOUND OF MUSIC. Watch the video below for footage of Boggess recording at the legendary Abbey Road Studios in London with John Wilson and The John Wilson Orchestra, plus interviews with the actress and other featured soloists from the album!
BWW TV: SOUTH PACIFIC at the Ahmanson!
by Robert Diamond - Jun 7, 2010
Tickets for 'South Pacific' are available by calling Center Theatre Group Audience Services at (213) 972-4400, in person at the Center Theatre Group box office located the Ahmanson Theatre or online at www.CenterTheatreGroup.org.
David Pittsinger Frequently Asked Questions
How many Broadway shows has David Pittsinger been in?
David Pittsinger has appeared on Broadway in 1 shows.
How many West End shows has David Pittsinger been in?
David Pittsinger has not appeared in the West End
What awards has David Pittsinger been nominated for?
Outstanding Lead Actor, Non-Resident Production (Helen Hayes Awards) for South Pacific .