Latest News on David Kwong
Stage Credits
The Enigmatist
  [Immersive]
Immersive Production at High Line Hotel, 2019
Performer
Writing
Creator
David Kwong News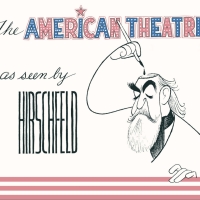 Museum Of Broadway to Present THE AMERICAN THEATRE AS SEEN BY AL HIRSCHFELD as First Special Exhibit
by Blair Ingenthron - Oct 5, 2022
The Museum of Broadway has announced the first special exhibit that will be featured in the Museum, The American Theatre as seen by Hirschfeld, curated by David Leopold, Creative Director of The Al Hirschfeld Foundation.
Work by David Rockwell, Bunny Christie & More to be Featured in The Museum of Broadway
by Chloe Rabinowitz - May 3, 2022
Today, The Museum of Broadway announced a group of featured artists who have designed various rooms and exhibits within the Museum, as well as their team of expert curators. Tickets will go on sale on June 14th.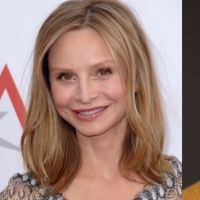 Calista Flockhart and Zachary Quinto to Star in WHO'S AFRAID OF VIRGINIA WOOLF? at the Geffen Playhouse
by Stephi Wild - Nov 2, 2021
Geffen Playhouse added three new productions to complete its 25th Anniversary Season lineup, it was announced today. Playwright Edward Albee's Who's Afraid of Virginia Woolf? will make its Geffen Playhouse premiere in April 2022, featuring Calista Flockhart (Ally McBeal, Neil LaBute's bash) and Zachary Quinto (Star Trek franchise, The Boys in the Band); A Wicked Soul in Cherry Hill, a new original musical from playwright and Geffen Playhouse The Writers' Room program alum Matt Schatz, will make its world premiere in June 2022; and playwright Fernanda Coppel's King Liz will makes its West Coast premiere in July 2022.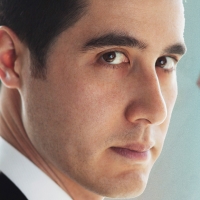 BWW Interview: Mind-Blowing David Kwong's Truly An ENIGMATIST
by Gil Kaan - Oct 7, 2021
Puzzle Master/Magician David Kwong has returned to the Geffen Playhouse with his live show THE ENIGMATIST, already playing has been extended through November 14, 2021. David charms his audience with a variety of mind-boggling puzzles, incredible sight of hand and unbelievable acts of mental telepathy. His virtual show last year INSIDE THE BOX's six-week run sold out in minutes. Had a chance to flash a few questions to David again after his opening weekend.
BWW Review: THE ENIGMATIST at The Geffen Playhouse
by Tracey Paleo - Sep 27, 2021
Renowned magician and New York Times crossword constructor David Kwong offers a sophisticated presentation of multi-layered illusion, where clues are everywhere and the surprises that happen often, can be solved by observing with a rational eye.
Geffen Playhouse Announces Upcoming Season Featuring Bryan Cranston and More
by Stephi Wild - Jun 29, 2021
The 25th Anniversary season will launch September 14, 2021, and run through July 24, 2022. Learn more about all of the upcoming productions.
BWW Review: THE FUTURE at Geffen Playhouse Weaves Illusion and Storytelling into a Virtual Crowd-Pleaser
by Ellen Dostal - Dec 13, 2020
THE FUTURE at The Geffen is a smart new production, once again written by Helder Guimarães and directed by Frank Marshall, that highlights Guimarães' ability to weave illusion and storytelling into a satisfying theatrical crowd-pleaser. With the indisputable skill of a master illusionist and the understated style of an artist who takes his desire to bring wonder into the world seriously, Guimarães handily draws us in, even from behind a screen in the comfort of our own homes.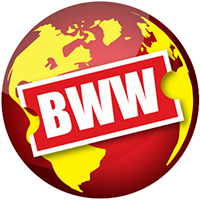 New Geffen Stayhouse Lineup Announced
by Stephi Wild - Oct 20, 2020
Geffen Playhouse will launch a series of three new live, virtual and interactive world premiere productions from its Geffen Stayhouse banner.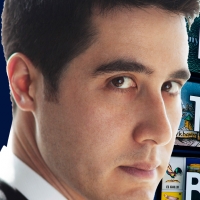 BWW Interview: Puzzle Master/Magician David Kwong Puzzlingly Mystifies INSIDE THE BOX
by Gil Kaan - Oct 16, 2020
Geffen Stayhouse's second full-length virtual production INSIDE THE BOX sold out its six-week run in minutes. Now extended through January 3, 2021, puzzle master and magician David Kwong will interact with his audience INSIDE THE Zoomed BOXes, weaving a tale of past puzzle-makers with puzzle-solving, wordplay and multi-layered games.
BWW Review: INSIDE THE BOX at GEFFEN PLAYHOUSE
by Jonas Schwartz-Owen - Oct 11, 2020
The Geffen is hosting a game night and it's a goofy, geeky, glorious distraction from the gloom and doom of 2020. Created and led by puzzle enthusiast David Kwong, this latest version of the Geffen Stayhouse series, Inside The Box, is a perfect way to connect with others in these isolating times.
David Kwong Frequently Asked Questions
How many shows has David Kwong written?
David Kwong has written 1 shows including The Enigmatist (Creator).